Building a website has become an integral part of a business. It is not only a fashion today but a necessity for a business owner to have a website. As the trend of business changed, technology also has changed a lot making our lives easier than before. Once website making seemed to be completely technical stuff and limited people could do it. However, it is no more a strenuous task with the evolution of WordPress as the easiest framework for making websites.
WordPress is an open-source community, which lets its users use and modify the software freely. So WordPress keeps evolving and refining itself with the contributions of its large community members. WordPress has answers to probably every kind of your needs regarding website making as it is diversely used for multiple purposes. It has simple to complex themes and plugins to meet all kinds of your needs.
The kind of WordPress theme or plugin you need depends on the type of website you want to make. I am sure that you will find any kind as per your need, however; I want to notify you about a new amazing theme in this blog. If you are looking for a basic WordPress theme, it can be what you are looking for.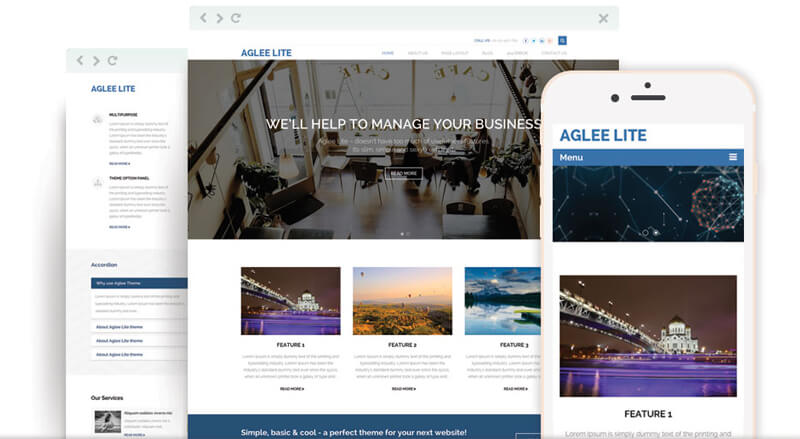 Aglee lite is a new basic WordPress theme crafted by 8Degree Themes which is a pure club for quality WordPress themes and plugins. Aglee lite is simple, basic, and clean. It is beautifully and carefully crafted by a team of experts and professionals as a complete solution to your need for a simple WordPress theme.  It is very easy to set up, configure and use this theme. It assures anybody to make a cool website instantly even if s/he is not tech-savvy.
You might have seen a theme heavily loaded with lots of features. Many features take you a lot of time to study, try and configure and it's not sure you will need or use them all. Most often people use the basic features and develop simply the best website.  Yes, Aglee Lite is right for the same purpose, it has only what you need, nothing more. Therefore, it's a cool free WordPress theme for your business.
The following are the basic features embodied in the theme:
Multiple website layouts – Full Width or boxed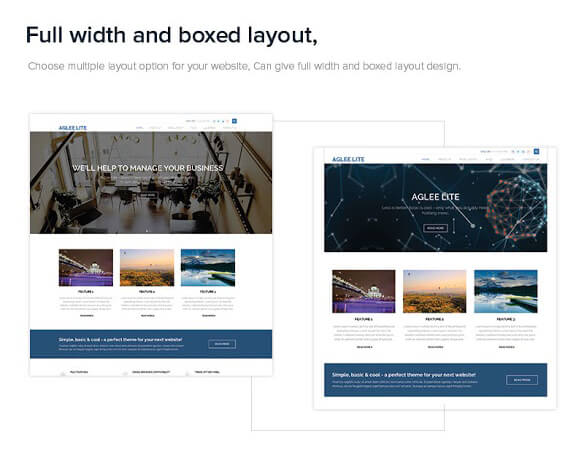 Aglee Lite offers you mainly two kinds of layouts for your website. You can choose either a full-width or boxed layout design as your wish. You can set anyone according to the nature of your website, content type, and target audience of your website.
Featured Slider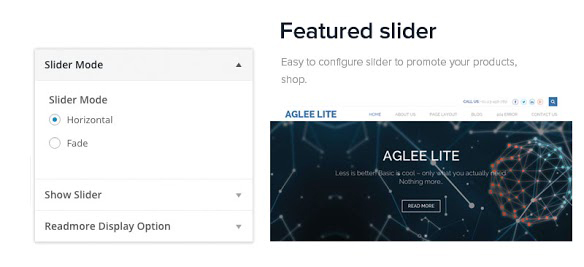 The slider makes a website attractive and engaging and you can deliver important information efficiently through the slider. Aglee Lite has an option for the featured sliders, which is very easy to configure. You can easily and quickly configure the featured sliders and promote your products.
Responsive Design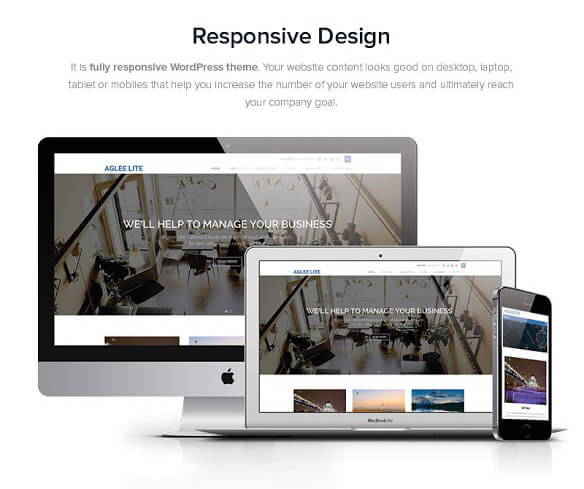 Responsive design is something very essential that shouldn't be missing in today's websites. The increasing number of mobile, and tablet users make it a must-have the quality of any website. Aglee Lite is a fully responsive WordPress theme that looks good on desktops, laptops, tablets, or mobiles. Increase the number of your website users.
Featured Posts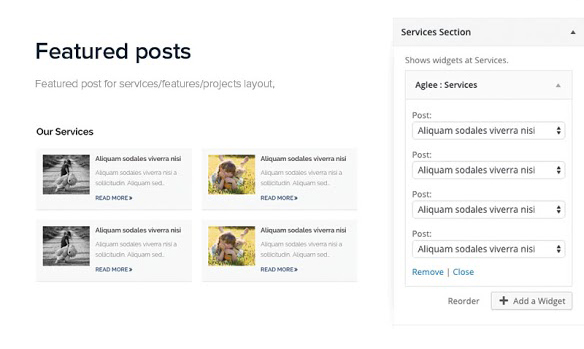 Not all of your website content is equally important all the time. You can focus on/ highlight some important posts as per their relevance through featured posts. The theme offers layouts for services, projects, features, etc as the featured posts.
Multiple blog layouts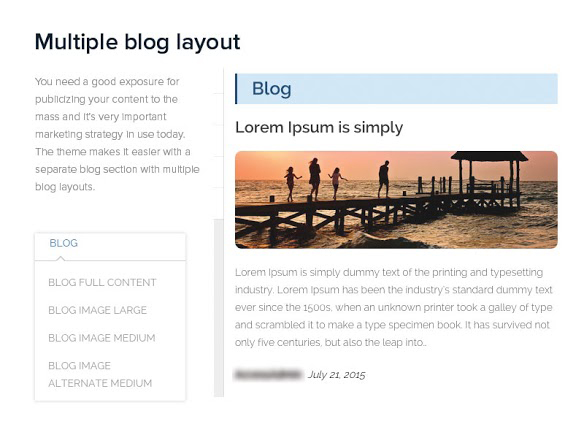 Blogging is a very popular marketing tool in use today. Every website needs a separate blog section for publicizing its content. Aglee Lite has multiple blog layouts to enhance your content exposure. You can choose any one from the available layouts and develop a beautiful blog section of yours.
Testimonial slider layout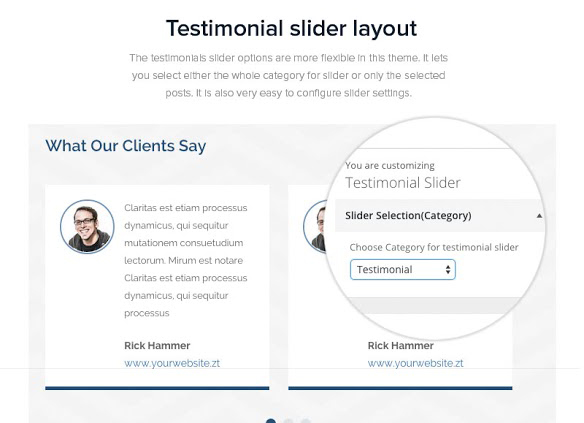 The testimonial slider option offers you different ways to show testimonials in the slider. You can select either the whole category or only the selected posts for the slider. The slider settings are very easy to configure and use.
Access to Google fonts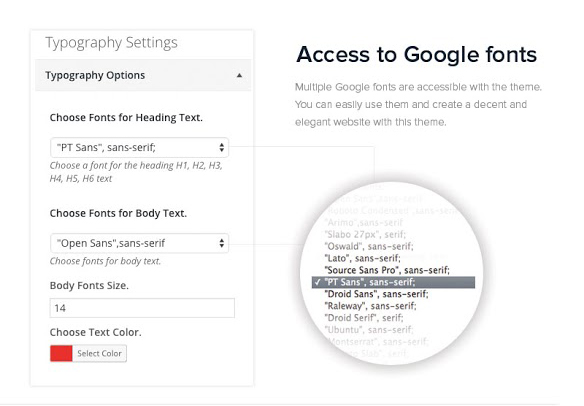 The theme allows you easy access to multiple Google fonts. You can use Google fonts and create a very decent and elegant website of your own.
Unlimited color setting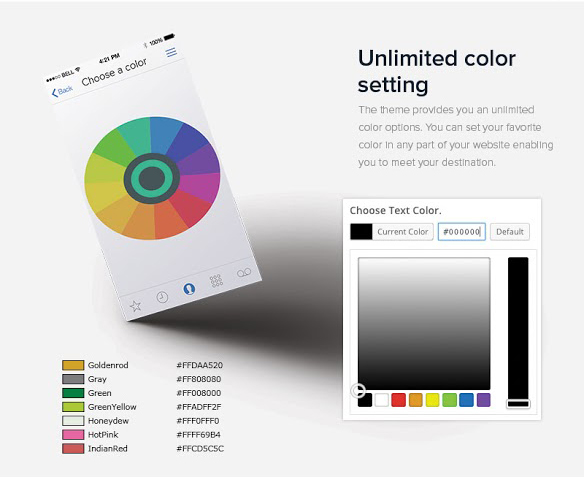 Aglee Lite provides you with unlimited color options for customizing color settings anywhere on the website. You can choose your favorite color and use it at any corner of the website. You can create a colorful website out of your imagination with this theme.
Custom logo/favicon option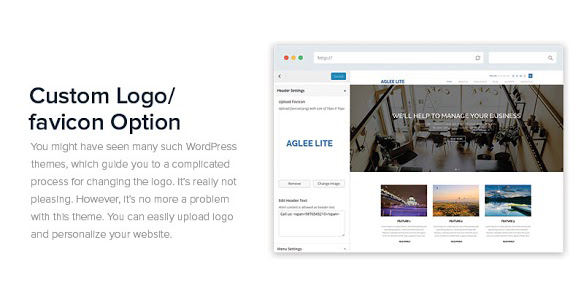 Unlike many other WordPress themes, Aglee Lite offers an easy process for changing logos/favicons for your website. You can quickly and easily set your company logo and establish your brand.
Cross-browser compatible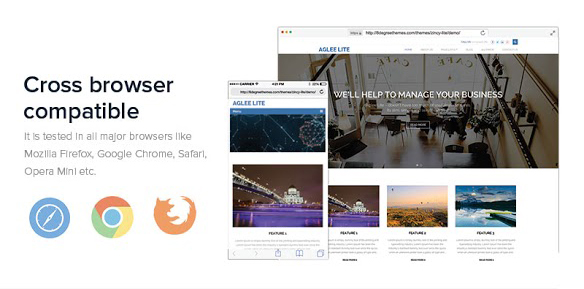 The theme is compatible with all of the major internet browsers like Firefox, Chrome, Safari, Opera Mini, etc. No matter if you are a browser user, you can easily browse the website made on this theme.
Anything basic is left?
Yes, there are some other basics left. But you don't need to worry because they all are in Aglee Lite. Aglee Lite has WooCommerce compatibility, bbPress compatibility, and RTL support. Besides, it is SEO friendly enabling your website's online visibility strong. It is translation ready and can be used anywhere in the world in any language you want.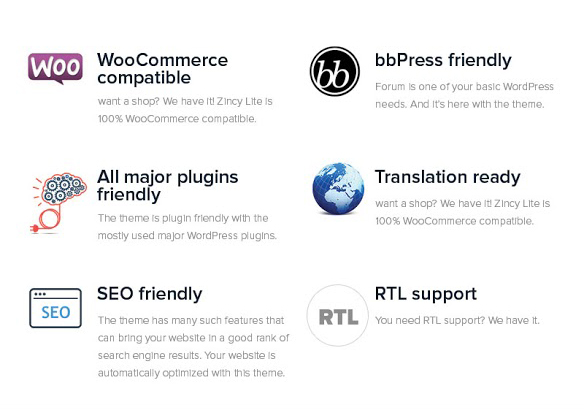 It is a free theme so you simply assume no support after use from its makers, right? But the case is different here. Aglee Lite offers a very dedicated to help you use the theme properly and easily. You can post any question on the forum and solve your issues. If you want instant support, there is also online chat support.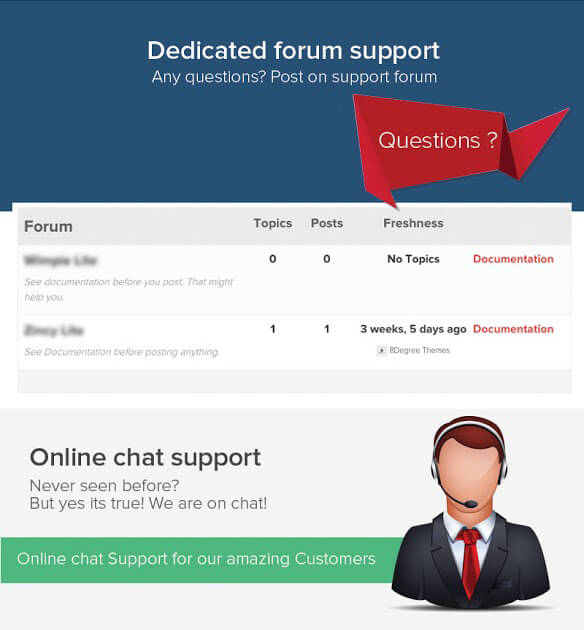 You know basic is cool! Aglee Lite is simply a basic WordPress theme. You can check the awesome demo and decide its usability for you! You can also learn the steps to use it from the documentation.
A cool basic theme for FREE! What else do you want?
Also, you might want to check out,
Stuck Somewhere?
Connect With
JustHyre
Hire WordPress Engineers for custom jobs like Website Customization,
SEO Optimization, Clearing a Hacked Website, Installation & Configuration & more.
Connnect with JustHyre