How to Redirect Users to a Random Post in WordPress?
Lots of WordPress Beginners don't know about the redirection of users to a random post. Doing it can be beneficial as users will see old posts which can increase the productivity of the article. It helps to cover up the site's old articles as well. Sometimes it also increases page views by discovering new content while exploring. This tutorial is done easily by using a plugin as it doesn't require any kind of coding knowledge.
Why Redirect Users to a Random Post in WordPress?
Redirecting Users to Random Posts will help the visitors or customers discover old articles as well. By doing this viewers will be engaged in the site and it will gain more views, being the center of attraction. It allows the user to discover new content while increasing page views. Sometimes pages might have 404 Error Pages. In such cases redirecting helps the site to have a professional standard instead of making the site look unorganized.
Redirect Users to a Random Post in WordPress
Log in

to the

Dashboard

of the page. Then

Click

on the button

Plugins

at the left bar of the page. To begin the process

Click

on the button

Add New

.

Now

Search

for the Plugin

Redirect URL to Post

. After Getting the

Plugin Click

on the Button

Install Now

. To use it further

Click

on the button

Activate

. For more guidance to install and use a new plugin go through a tutorial to

install a new plugin

.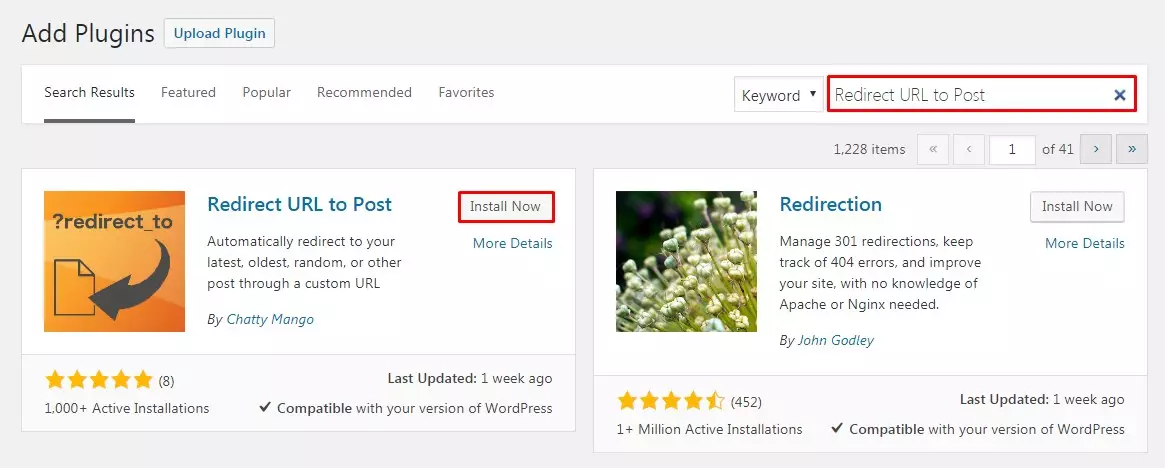 Activate the plugin then Click on the button URL query parameters for redirecting WordPress Plugin Page. This plugin doesn't come with any other

setting pages

. So, use query to redirect viewers to random and latest posts or old articles.

C

opy

the

random post query and

add

it to the

error pages.

Then to the other pages as a

link

. Simply

add

the below

shortcode

to

display

all the

random post buttons

.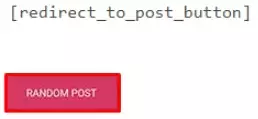 Finally,

Click

on the button '

Random Post

.'
Wrapping Up
Like this, even WordPress Beginners can redirect users easily. This engages the people on the site and also increases the views of the tutorials. Doing this is just a task of a few steps which creates a lot of positive effects on the site. Following this tutorial users don't need to have a lot of coding knowledge and do it simply using a plugin. Hope the information was useful. Please leave the recommendations below. Feel free to share.
Also, Checkout,