2023 Graphic Design Trends: How to Stay Ahead of the Curve
The graphic design aims to provide audiences with visually appealing content while conveying the messages clearly and digestible. This facet of communication became rampant when most people started devouring their time to social media platforms where millions of content made for the eyes are disseminated daily. 
Furthermore, most industries devoted their expertise to delving deeper into content creation through different visual-related materials like social media posts, online brochures, web pages, photographs, and many others. In the figure, 68% of digital marketers consider visual materials a top priority in their marketing initiatives. 
Another rationale behind the swift trajectory of graphic design lies in its power to grab people's attention. Today, audiences prefer visual assets because they can recognize brands better, wherein 65% say that information from visual materials stays in their mind even after three days upon seeing the material for the first time. This percentage is in contrast to the 10% retention rate of written content. 
Coming from this perspective, it is undeniable that graphic design trends should be a priority case for every designer to pick up the pace and deliver content that can sway audiences' lives at large. If you are part of the creative team and worry about what platforms to use or where to go, then, in this article, you can learn more about the graphic design tools list that can help you in your endeavor as an artist. 
2023 Graphic Design Trends 
Before giving you the tools for graphic design that you probably need to make a better work system, here are the well-known graphic design trends for you first. Remember: these design swings change depending on people's preferences, but it is always better for you to know what generally captivates the generation's taste. 
---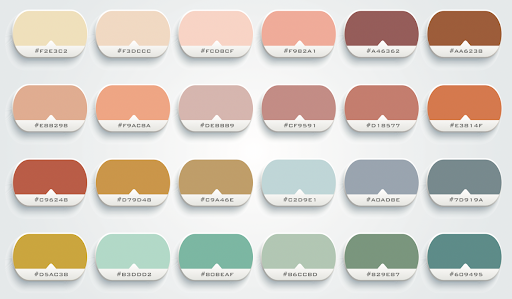 A good combination of colors never goes out of style. By leveraging the correct mixture of hues that is appropriate for your preference, brand guidelines, and company key visuals, you will surely hit the marks. This collection of colors is a technique that many graphic designers love to play with since it gives life to the entire material. What you need here is to establish a solid color palette and be consistent. 
Bold and Bright Colors –

Contemporary audiences enjoy looking at bold and bright colors that can grab their interest and curiosity. Typically, having this kind of color palette is indeed head turners and eye-candies. Graphic artists should know that bold shade has high saturation and brightness, which gives it a more striking appearance. On the other hand, muted and earth-toned colors propose a different attitude that might not work all the time.

Neon Colors –

In most cases, designers utilize neon colors in designing for brands that go for youthful, energetic, and light vibes. Most businesses that amplify the use of neon shades are clubs and fancy restaurants. Employing these fluorescent colors leaves a strong impression on audiences and is a good choice if you want to captivate the younger market.

Monochromatic Colors

–  If you want to have an aesthetically pleasing material that is simple but impactful, monochromatic colors are for you. Here, you only need to choose a single and distinct color and play with its shade variations. You can use this kind of color palette in different graphic design tools. Monochromatic colors are one of the favorite palettes of graphic designers because they give a clean visual call that is easy to follow for audiences. 
---
The combination of font styles you see in most visual assets is called typography. It is one of the graphic design trends nowadays where designers devote their time to organizing letters, shapes, and their direction to create a compelling message. The hierarchy of typography is critical in every design. One should note that viewers can efficiently follow the designs if you establish proper typographies based on their importance. Typographies for headlines must be more visible and spirited compared to supporting details. After all, you can discover more about this trend if you explore the graphic design tools list provided below. 
Bold and Distinctive Fonts

–  These design trends are among the most popular typefaces. The weights of letters and word placements here always have a thicker stroke for emphasis. Most designers prefer these bold and distinctive fonts when doing materials that need to gain engagement, catch the audience's attention, and leave strong impressions.

Hand-drawn Font Styles

– If you want fonts that are unique to you, then you must know how to hand-draw font styles. These customized or self-made fonts that are not created or embedded in any software also earn viewers' attention because they can easily stand out among the rest of the available fonts. Some make their fonts in calligraphy style, while others utilize their handwriting and upload them in graphic design tools.

Minimalist Typography

– One of the graphic design trends in typography is the minimalist style. The characteristics of this typography are highly legible, and comprehensible at first glance, and the letters have proper spaces and are classic. Minimalism became an aesthetic everyone loves to track because of the relaxation it gives to the visual material. Fonts like Arial, Times New Roman, and fonts that have few to no curves fall under this graphic design trend.  
---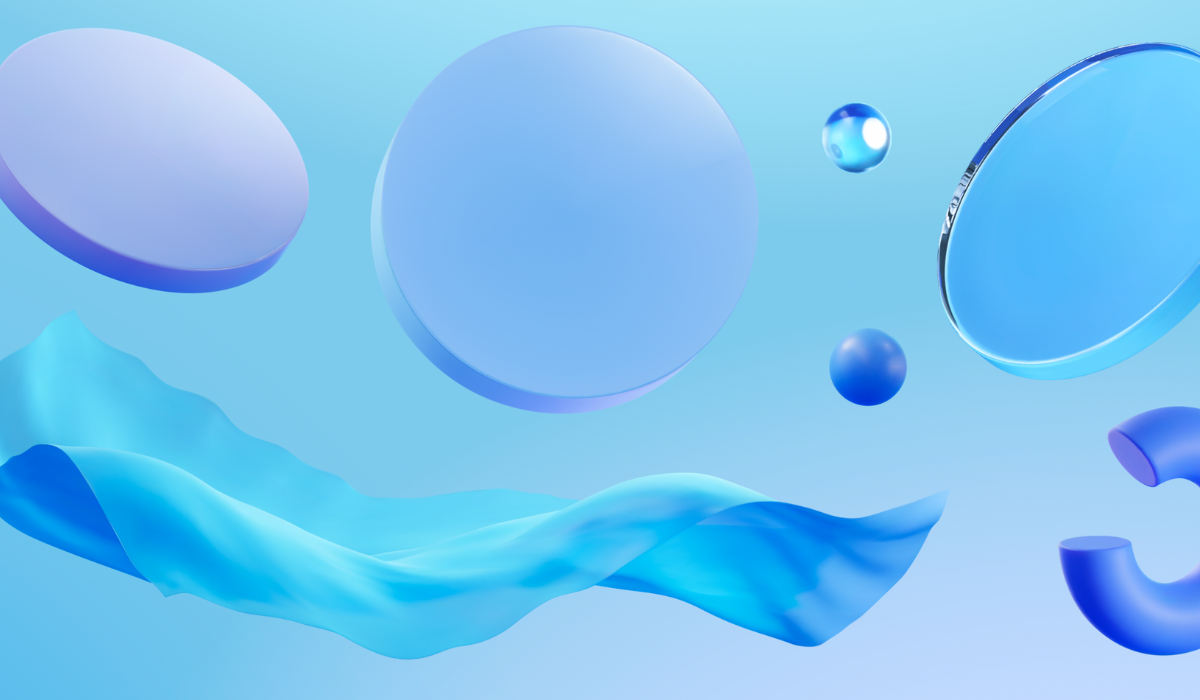 On the list of graphic design tools later, you can see some platforms that zero in on illustrations. Most designers begin to study and use this element because print and digital media demand it. Most magazines, educational content, posters, animations, and even films need illustrations to achieve their creative vision. Hence, illustration became one of the graphic design trends that graphic designers still study and learn. 
Vector Illustrations

– Those art pieces you see on your timeline with assembled lines, shapes, and points are called vector graphics. These assets gain traction because of their gorgeous and edgy vibe. These are common among graphic designers who are doing infographics, cartooning, animation, and aesthetic designs.

Photographic Collages

– The combination of photos to come up with one masterpiece is known as a photographic collage. These graphic design trends are heavily used by artists who focus on mosaics, paintings, and incorporating textures like paper and fabric. Most photo collages bring out the graphic designer's feelings and creative thought processes that efficiently connect to the audience.

3D Illustrations

– These are designs that play with perspectives. 3D illustrations give the illusion that the objects seem like in reality and are larger than life. Having these three-dimensional illustrations level up your game as an artist and serve as your great edge because not all can do 3D illustrations from scratch. However, if you want to hop in this trend but do not have any knowledge of 3D material building, then you can try some platforms that you can see in the list of graphic design tools in the latter section. 
---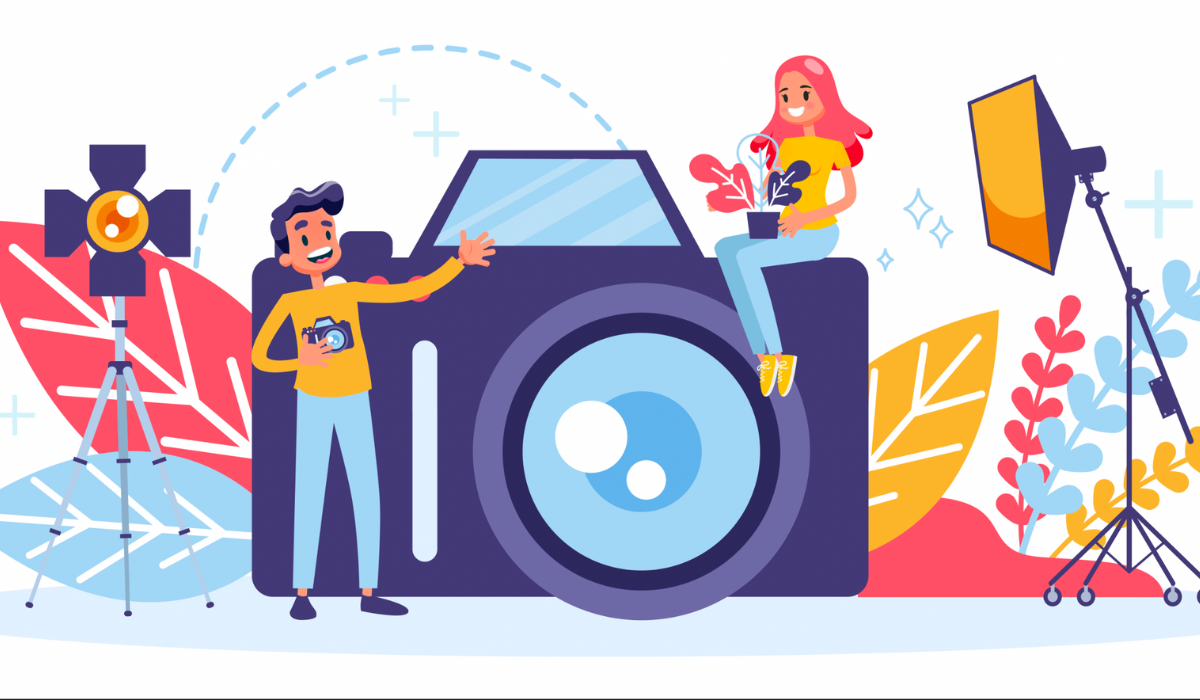 This graphic design trend never left the trend at all. Photography is a staple in the world of graphic design. Creatives use photos to unleash the full information and feelings they want to communicate to their audiences. Most of the time, incorporating a photo can make or break your design. That is why it is crucial to choose what image can speak the entirety of the material you are producing. Check the composition, lighting, subject, framing, and all the aspects you can examine before publishing the material. 
Intermittent Photo Effects

– Today's graphic design tools provide a wide range of features that can transform your photos in a few clicks. Intermittent photo effects are one of them. From the word itself, intermittent photo effects do not happen consistently. Instead, the intent is to give an interval impression where audiences can see variations and unique designs.

Stylized Photos –

If you are a graphic designer in a fashion company or brand that centers on digital art and contemporary designs, then stylized photos are something that you need to understand. Here, you have the artistic freedom to mix and match photos based on what your client requires. In integrating different photos, you need to deliver a single piece that can cut through the noise and gather more audience. Normally, these stylized photos have depth in messaging and go beyond the literal meaning of things. Thus, people enjoy deciphering messages and the symbolism behind a single art design.  
---
Tools to Use To Make Design Easier
Now, here are the tools for graphic design tools where you can execute the mentioned graphic design trends. These platforms are searchable and available online, so they are all hassle-free, user-friendly, and provide quality content.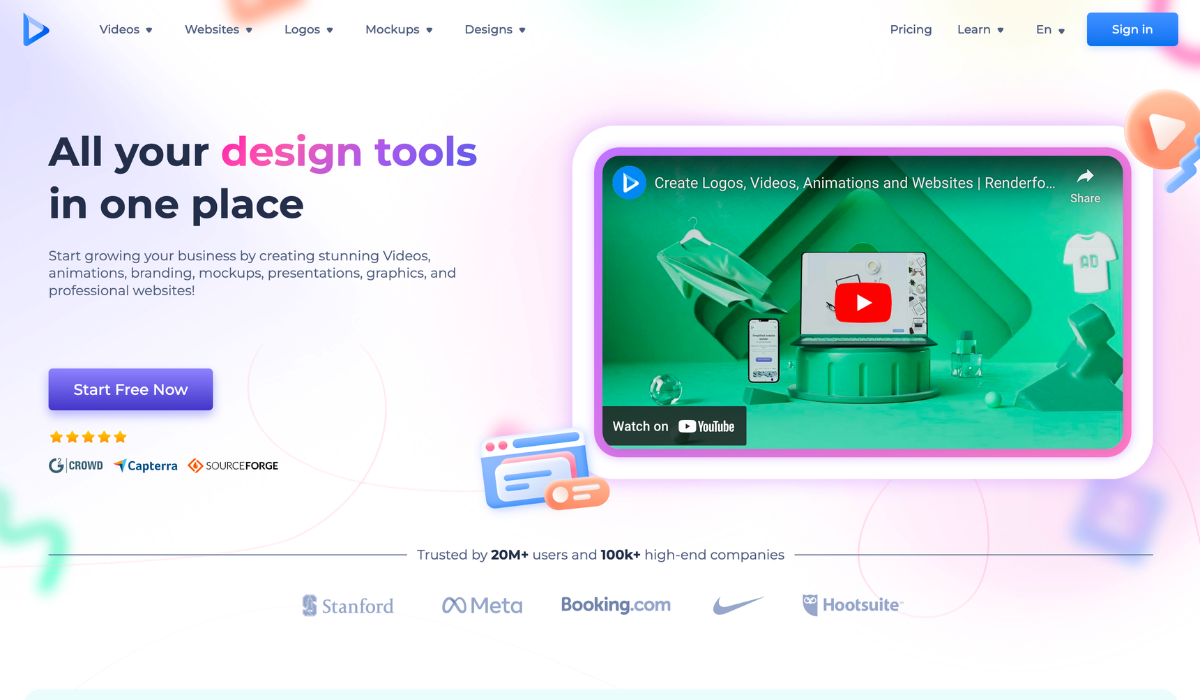 Renderforest is an all-in-one design platform that aims to make it possible for you to produce the materials you need without the demand for special creative skills. Renderforest consolidates the tools you call for in creating digital content, intro videos, logos, mockups, and building landing pages. You can also be more productive in using this graphic design tool because you can generate slideshows, animations, visualizations, and more video formats with a few push of buttons. One thing that makes Renderforest different is that it is free. Therefore, there is no good reason to neglect the power of this tool for graphic design!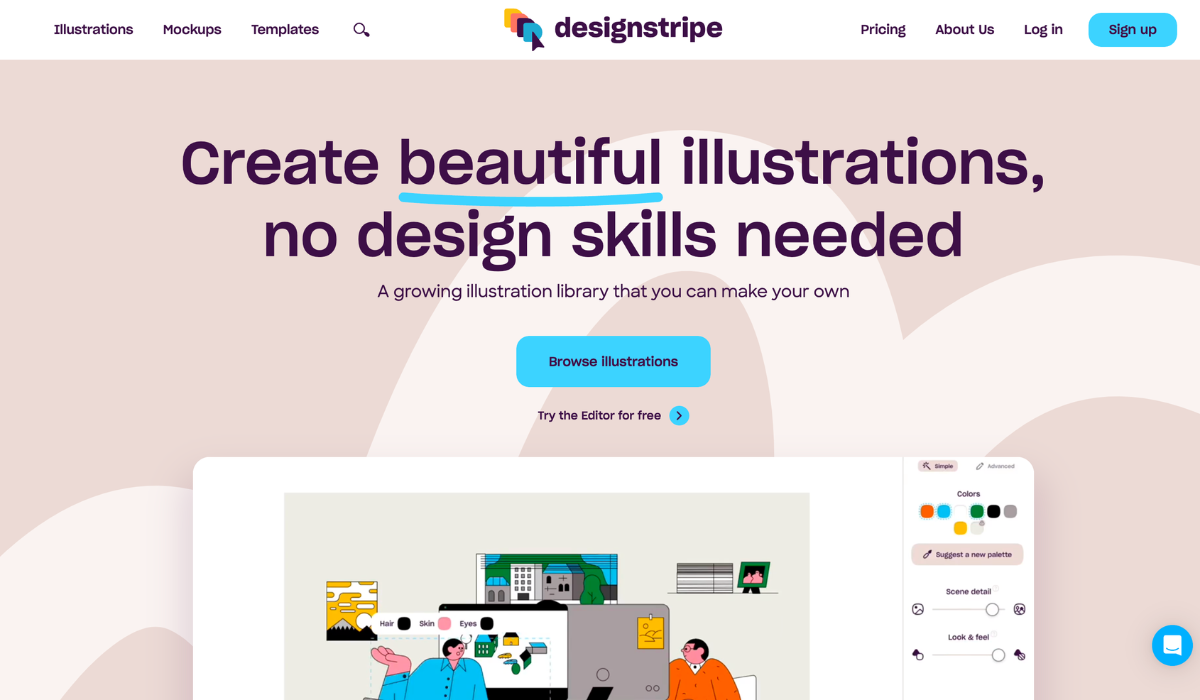 If you are looking for a global provider of superior design tools, then, Designstripe is all you need. This design platform was established with diversity at its core. It has advanced technology that makes it easier for everyone to craft graphic design materials without starting from the bottom. Designstripe.com contains ready-made illustrations, customizable templates, and a color palette that lessens your burden as a designer. With Designstripe, you can also generate mockups and publish your work in different file formats.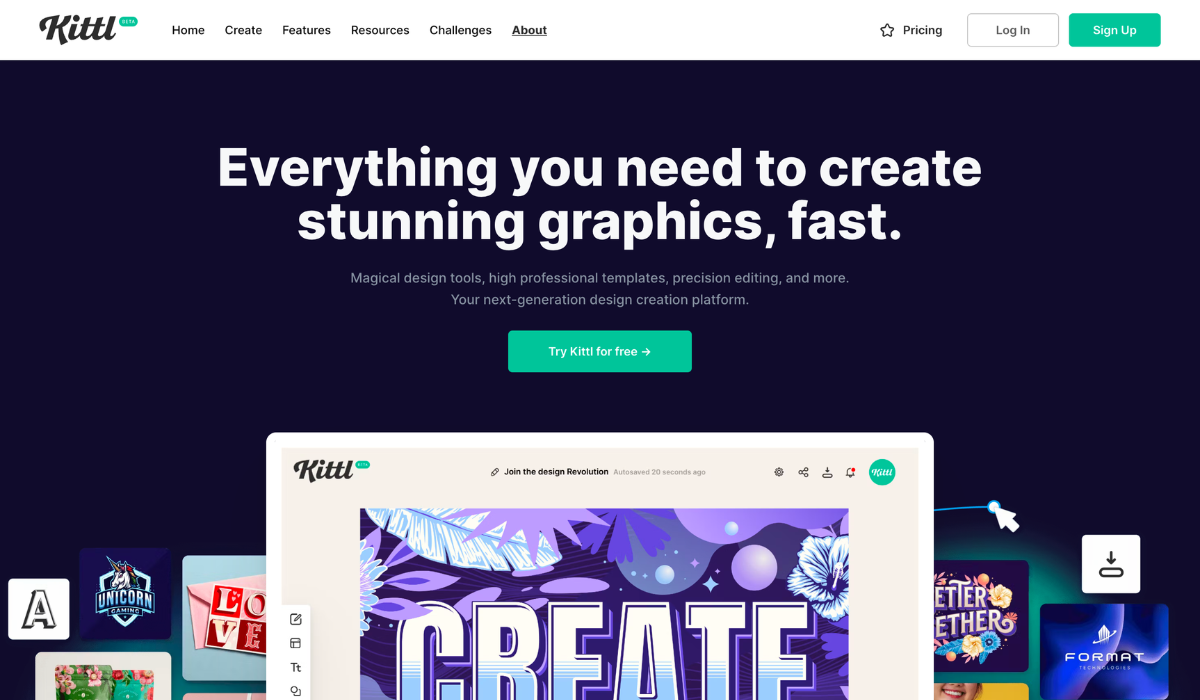 Kittl.com is on the list of graphic design tools because of the productivity and seamless workflow it provides to every user. This platform constantly strives to cater to modifying graphic design trends by presenting a broad selection of fonts, elements, templates, and illustrations. With Kittle, you can also do magic recoloring and texturing without the need to install the software. Some of its advantages include downloading your outputs in any format, being fit for collaborations, and a bunch of features that are convenient to use.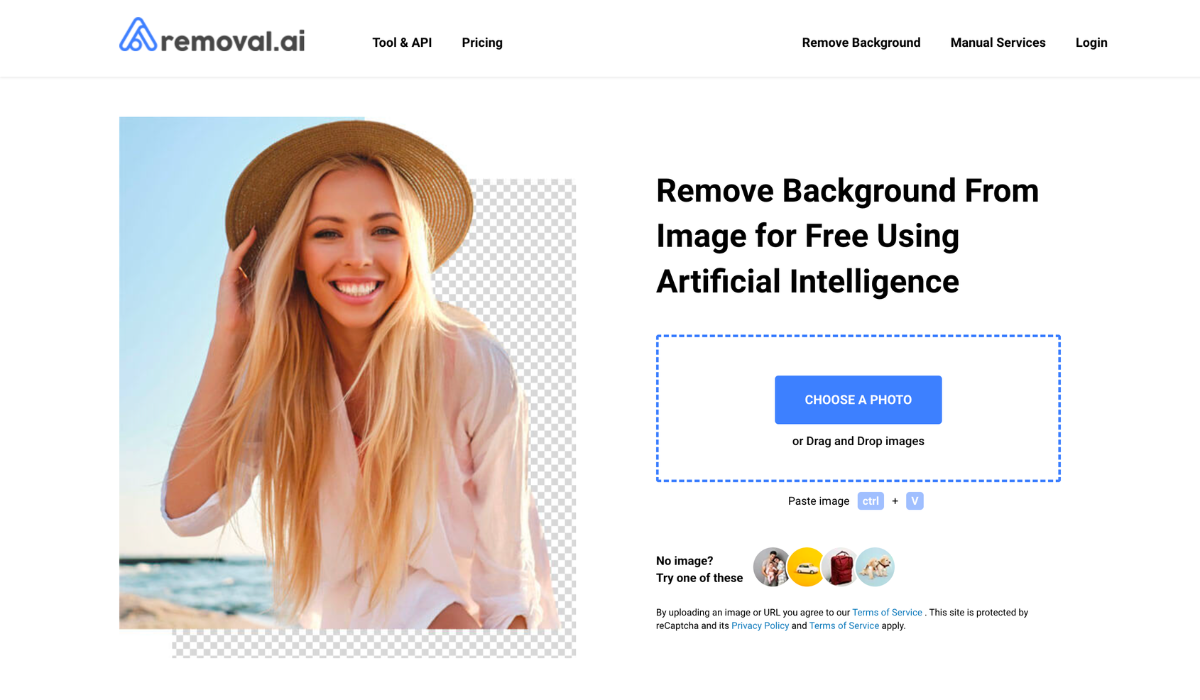 Removing the backgrounds of images is a laborious task most of the time. Hence, Removal.ai heeds your demand to easily remove unnecessary backgrounds as it provides image services using high-end technology. Removal.ai can erase backgrounds as fast as possible and has 100% accuracy most of the time. Apart from this, text effects and other practical tools are also available on this platform. Another good thing about Removal.ai is its power to deliver and publish your work instantly. Thus, this graphic design tool is an ultimate time saver and the real MVP that can help your design team.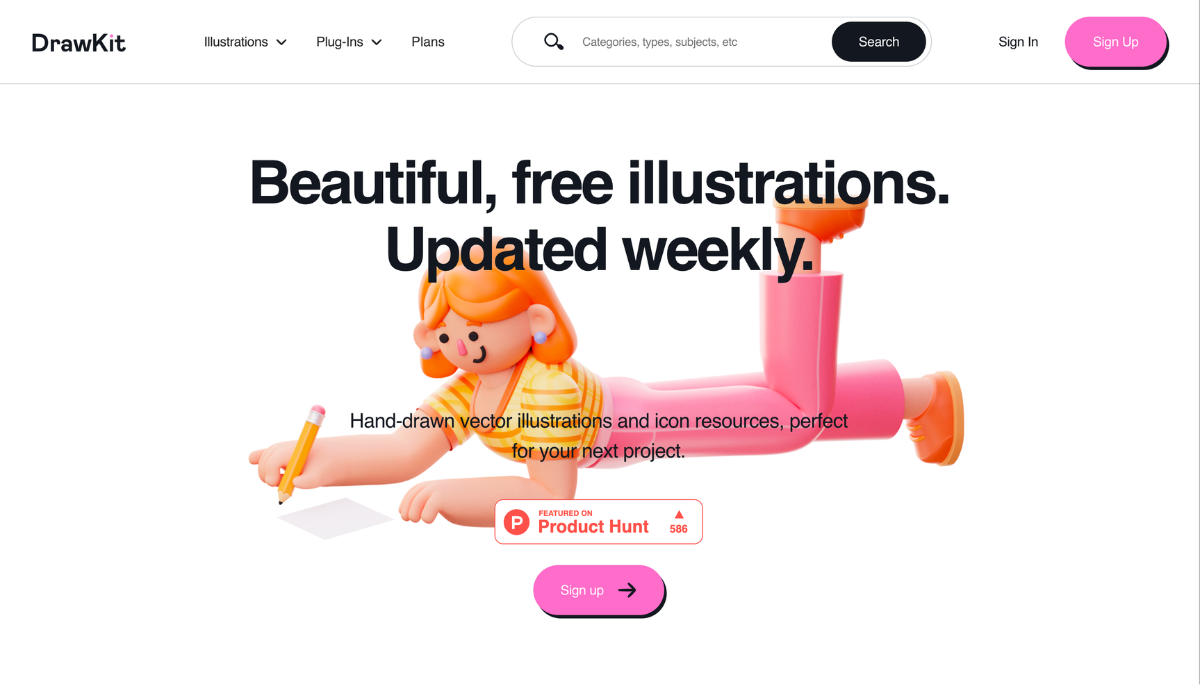 One of the graphic design trends concerns hand-drawn illustrations, and this factor is what Drawkit.com caters to its users. This graphic design tool is a collection of two types of fully editable SVG graphics that you can use for your digital materials, website content, or marketing campaigns. Drawkit is the best resource for hand-drawn vector graphics and iconographies that will best suit your creative initiatives. With Drawkit, you can access mockups, design elements, 2D and 3D illustrations, and customizable templates for free. So, make Drawkit.com your go-to graphic design tool now because you will never regret grabbing this chance.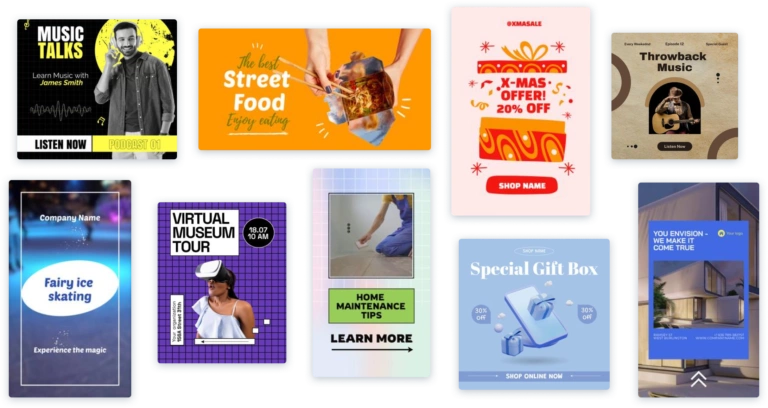 Creasquare.io is a creative studio that allows users to express their unique identity with ease. With its intuitive design, powerful features, and customization options, users can create stunning visuals in no time. It offers an array of powerful tools such as templates, custom fonts and images, GIFs, videos, and music tracks to help users bring their ideas to life. Additionally, users can collaborate with others and share their creations in the community or on social media. Creasquare.io makes it easy for users to express themselves creatively without any hassle, bringing out the best in each individual. With its powerful tools, beautiful designs, and user-friendly interface, Creasquare has become a favorite among creative professionals and enthusiasts alike. 
---
Final Thoughts
Have you grasped the valuable insights from this article? The bottom line here is that graphic design trends are one of the aspects that you need to focus on if you want to flourish in the industry you are in: whether in digital spaces or traditional media. 
Above all, trends change over time, so you need to equip yourself with the best graphic design tools that can help you to adapt to this change and your audiences' preferences. Undeniably, the world is run by automated tools for graphic design that make designers' lives bearable where their creative vision improves and elevates. So, what are you waiting for? Be one of the creatives who know what is in and utilize design tools for efficiency and better output delivery. 
---
Author's Bio:

Jenn Pereira is an experienced, passionate entrepreneur and digital marketer. She has worked with a range of companies in the software-as-a-service (SaaS) space to develop successful strategies and campaigns that drive business growth. Jenn co-founded SaaSLaunchr – a strategic SaaS Marketing Agency – to help businesses reach their maximum potential