Do you want to get one of your website's most popular Webflow Templates?
Before getting started with choosing a Webflow template, let's know what Webflow is all about. Webflow is a company that provides software as a service for website building and hosting. It is trusted and used by over 500,000 professional marketers, designers and businesses to build any project that comes in the way. 
You can use it to design and build dynamic websites without even a single line of code. Its templates are user-friendly for both WordPress Beginners and Professionals. 
Make sure to customize each of the website's templates with Webflow's free designing tools, then connect your website to this powerful CMS and launch it. 
In fact, the task of choosing a favourable template for your website can be a daunting task. In order to make it easier for you, we have chosen some of the most popular Webflow Templates which will enable you to create a website as you want. Let's proceed further: 
Most Popular Webflow Templates of 2022
Each and every template mentioned in this article will work as an amazing support for your next huge project. Before choosing a template make sure to compare the features that you need for your website. What's suitable for others might not meet your needs. Go through the features detailly and choose a template for your website wisely. 
1. Toptech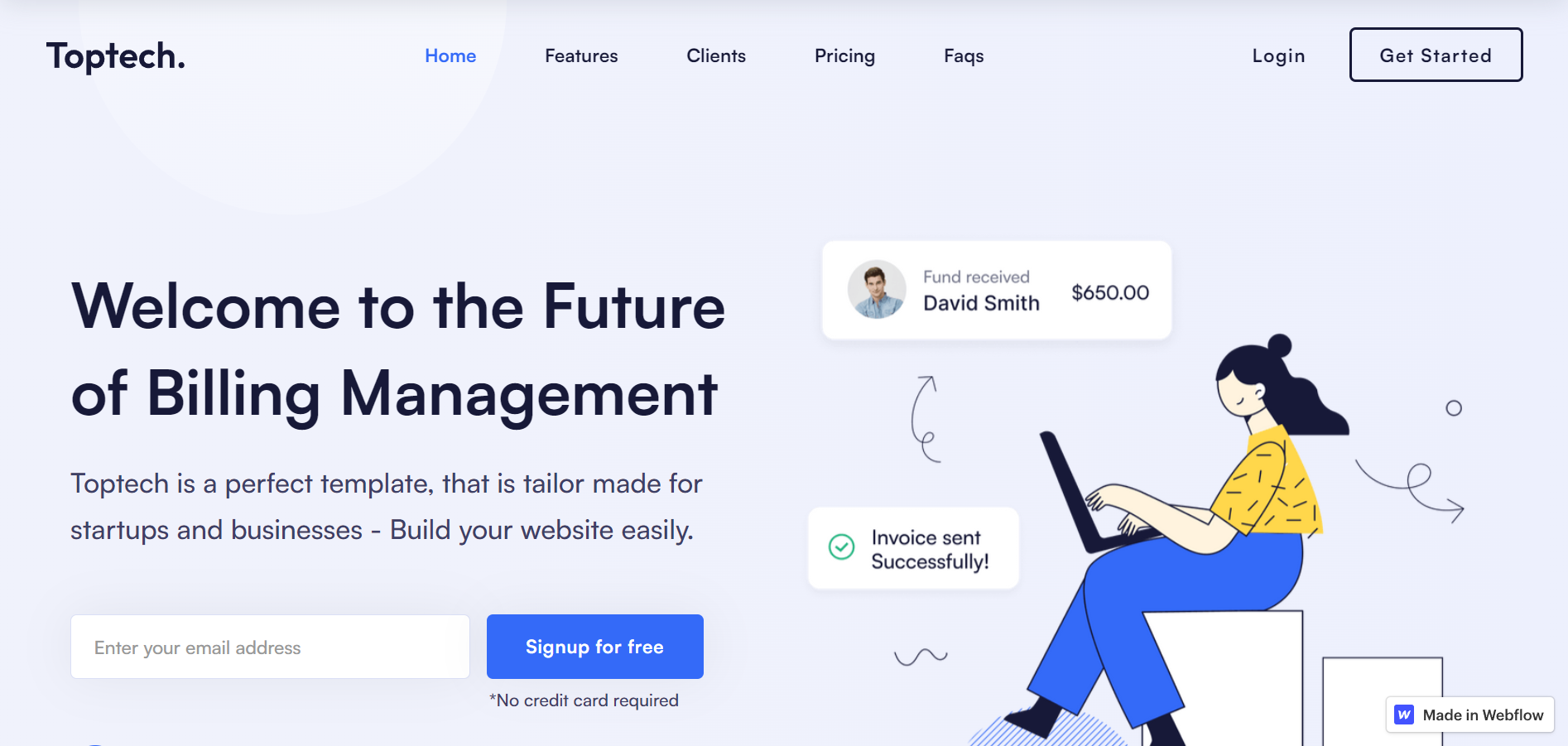 Toptech is one of the most Popular Webflow Templates that are suitable for almost every modern tech brand. You don't need to worry even if you're a beginner as you don't need any coding knowledge while using this template. Its responsive design will make your website look amazing across all devices which will engage customers for a longer period of time. Also, don't worry even if you're a beginner as you don't need any coding knowledge while using this template.
Major Features of Toptech: 
Easy Navigation

Responsive Design

Option to Customize Visual Interface Too

Outstanding Ratings

Includes Invoice Template System

Compatible with All Major Web Browsers

Amazing Security

Provides Frequent New Updates
---
2. Seofy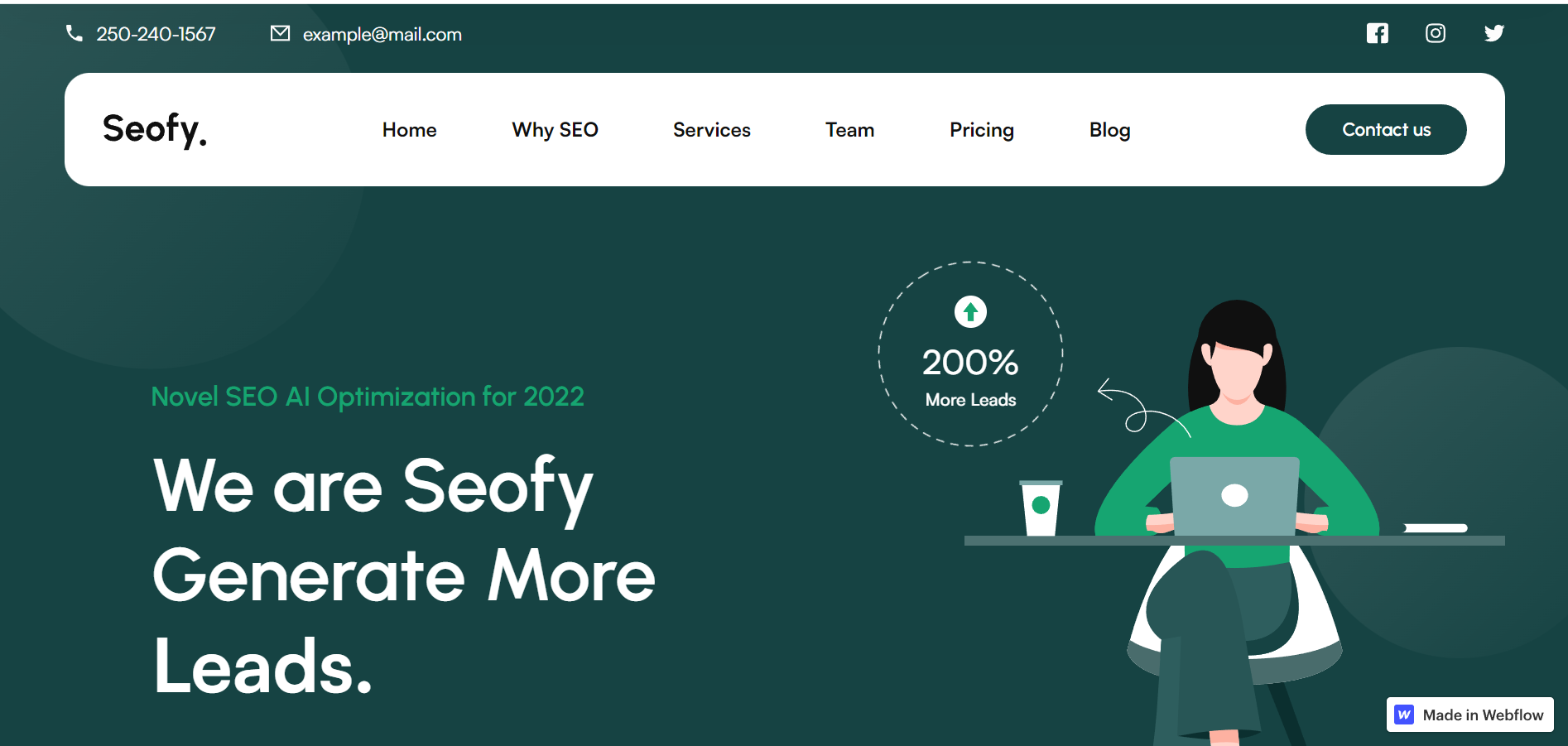 Seofy is one of the most popular, responsive and functional SEO Webflow Templates that is fully responsive, modern, and has a very clean design. The professional support team of this template will make sure to guide you through your every problem. This template can be considered an affordable and customized SEO solution for almost every user. This template is designed to showcase a beautiful website with amazing features and functionalities in the perfect layouts.
Major Features of Seofy:
Amazingly Designed Contact Form

Super Responsive in All Devices

Beautifully Crafted and Tailored

Stylish and Elegant Design

Responsive Navigation

Pleasant Interaction

Media Lightbox

Sharp and Vivid Images
---
3. Epic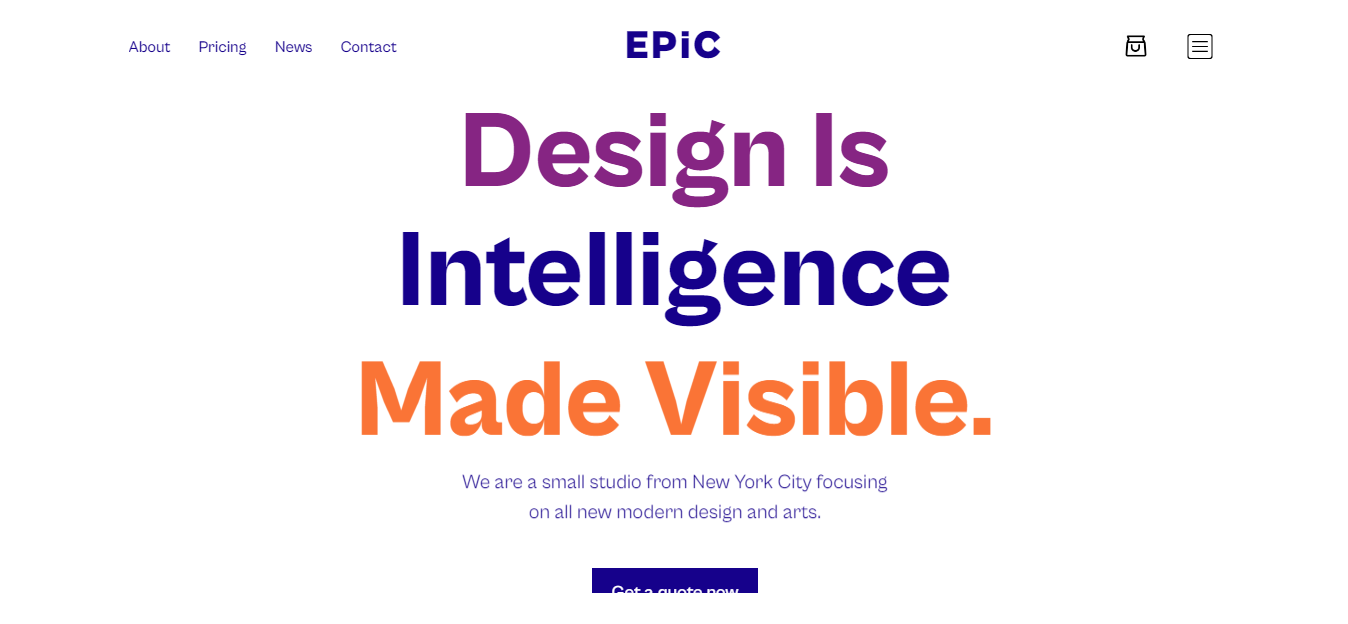 Epic is one of the modern, creative and popular Webflow templates that's more suitable for agencies, graphic designers, portfolios, graphic designers and UX/UI designers. As this template is built using Webflow, you don't need to worry about coding. It is simple to set up and easily customizable. The fully responsive design looks great on all web browsers and devices. Your website will look sharp and crisp on any display as this template is retina supported. 
Major Features of Epic: 
Blog Posts Template 

Product Page

Paypal Checkout Page

Order Page

Simple and Use-Friendly.

Fully Responsive Design 

Free Template Updates

Categories Template 

Fast And Friendly Support
---
4. Oberon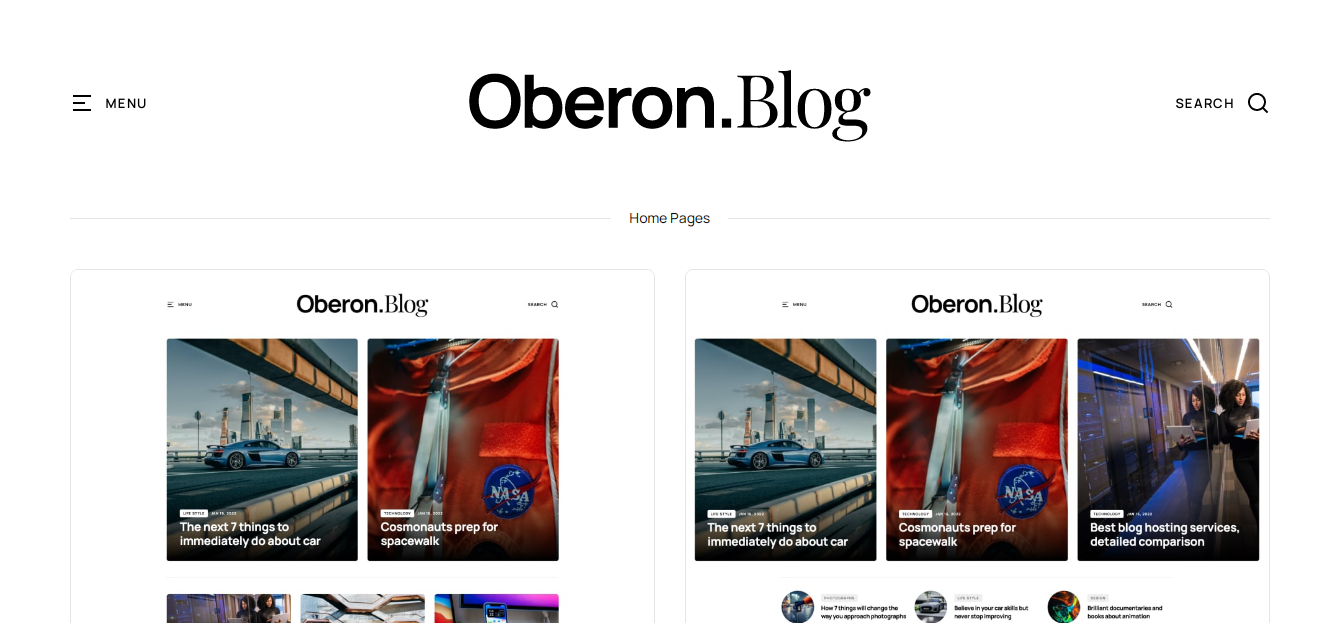 Oberon is one of the highly suitable and popular Webflow templates for creating multipurpose, blogs, magazines and portfolios. You can choose from the four available layouts or create a new one to meet your needs using the available components. It is optimized properly for mobile devices such as smartphones and tablets. The beautiful animation across the template will make you feel more alive and give the user pleasure whole scrolling. Its whole structure is configured and easy to go.
Major Features of Oberon: 
CMS for your Blog

Global Swatches

Responsive Design

Animations

Smooth Animations

Fully Responsive

Amazing Navigation

Web Fonts

Retina Ready
---
5. Simplematic X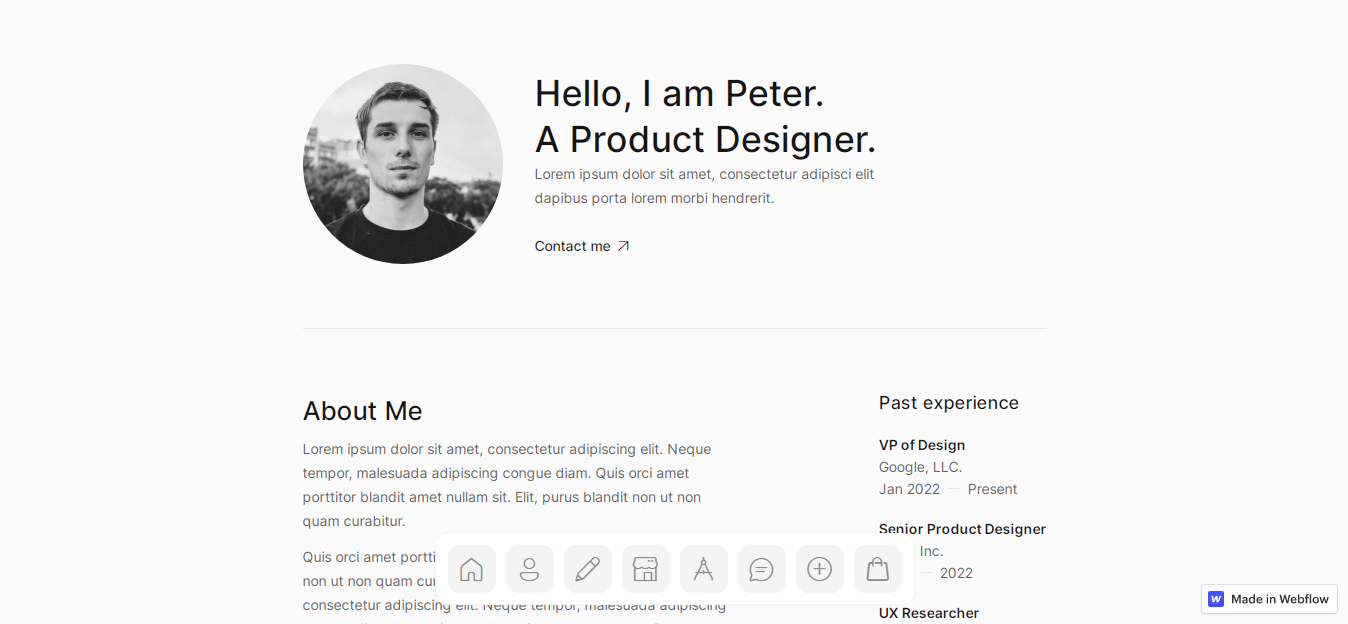 Simplematic X is an amazing Webflow designer template that is suitable for your personal brand and design portfolio. This template is created for world-class designers seeking to have an amazing and engaging website. It includes almost every page that you will need to launch an amazing portfolio and convert your visitors into regular customers. The template follows the latest design trend of the web which will lead you to have high quality, modern and long-lasting personal portfolio websites. Website builds using this template will load lightning fast on all devices. 
Major Features of Simplematic X:  
Seamless Animations and Interactions

Fully Responsive

Unique and Premium Design

Speed Optimized

Webflow CMS and Ecommerce

Figma File

100% Customizable

Blog Category

Password Protected
---
Wrapping Up
In this article, we have mentioned the collection of 10+ Most Popular Webflow Templates of 2022. Make sure to go through the whole list and choose a template that meets all of your website's requirements. 
Also, if you have already used any of these templates feel free to share your user experience in the comment section below. 
Also, Check-Out:
Stuck Somewhere?
Connect With
JustHyre
Hire WordPress Engineers for custom jobs like Website Customization,
SEO Optimization, Clearing a Hacked Website, Installation & Configuration & more.
Connnect with JustHyre