10 Best Hotel Website Templates of 2023
Are you in the search of the Best Hotel Website Templates? In this article, we have a collection of 10 Best Hotel templates perfectly suitable for a resort, restaurant, cafe, bistro, and other hospitality businesses.
The motive of Hotels and Resorts is to provide the best services to their customers and make their visit worth it. An individual who travels from place to place for work, fun, education, or any other purpose seems to seek a nice place to spend their day. Hotels and resorts are also fun places people visit for fun and relaxation. So, if you too own a hotel or any other hospitality service-related business, creating a website is the best.
When you create a website, this gives your business an online presence. People throughout the world can learn about your service, works, environments, ratings, reviews, and much more. Further, a website can be a perfect place to gain your potential customers. Having a hotel website allows your customers to make online bookings and reservations which benefits the availability of the technology and the internet.
A hotel website is a form where you'll be representing your business. Therefore, you should be careful while creating it. Like your business, your website must be able to show all the aspects and convince your customers/visitors to travel to the place and spend a few days. To make this possible, you'll need the best Hotel Website Templates.
Best Hotel Website Templates
When you search for the Best Hotel Website Templates on the internet, you can find tons of suggestions by writers suggesting their templates to be the best. That might be misleading. Also, the template you select for your website depends on your need, the elements you want to include, the features you want to add, the images you want to display, and all. Therefore, we have come up with a hand-picked collection of 10 Best Hotel Website Templates with beautiful features, layouts, designs and responsiveness, functionalities, and elements.
View each template and its features, and demos in detail to find your perfect pick. Let's start:
1. Seaside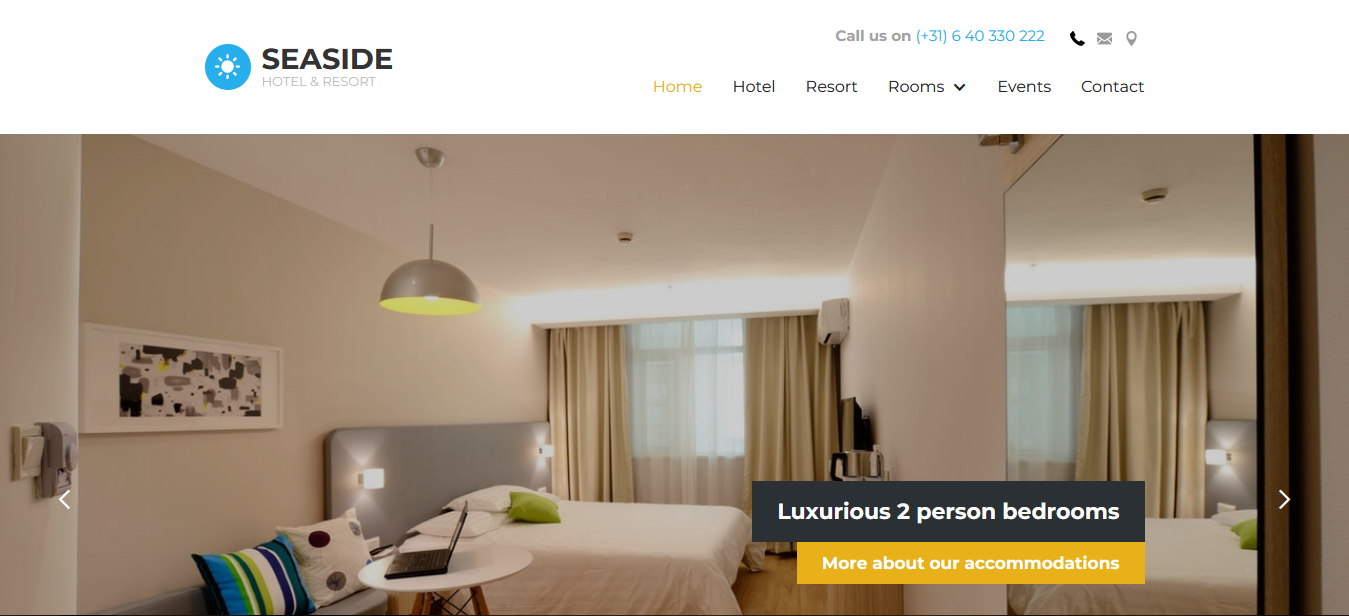 Seaside is a modern-looking responsive website template designed for hotels or other renting services. The template offers you to showcase your upcoming events on the site using Webflow's CMS features. It has a beautiful minimalistic design providing great attention to detail. Using Seaside, you can create a highly responsive website in a few hours. It comes with a great set of features and functionalities to assist you in creating a website that stands out. The template provides great performance and comes with many useful functions.
Major Features of Seaside:
Responsive Design
Responsive Navigation
Responsive Slider
Interactions
Forms
Symbols
Web Fonts
Retina Ready
Content Management System
---
2. Guest House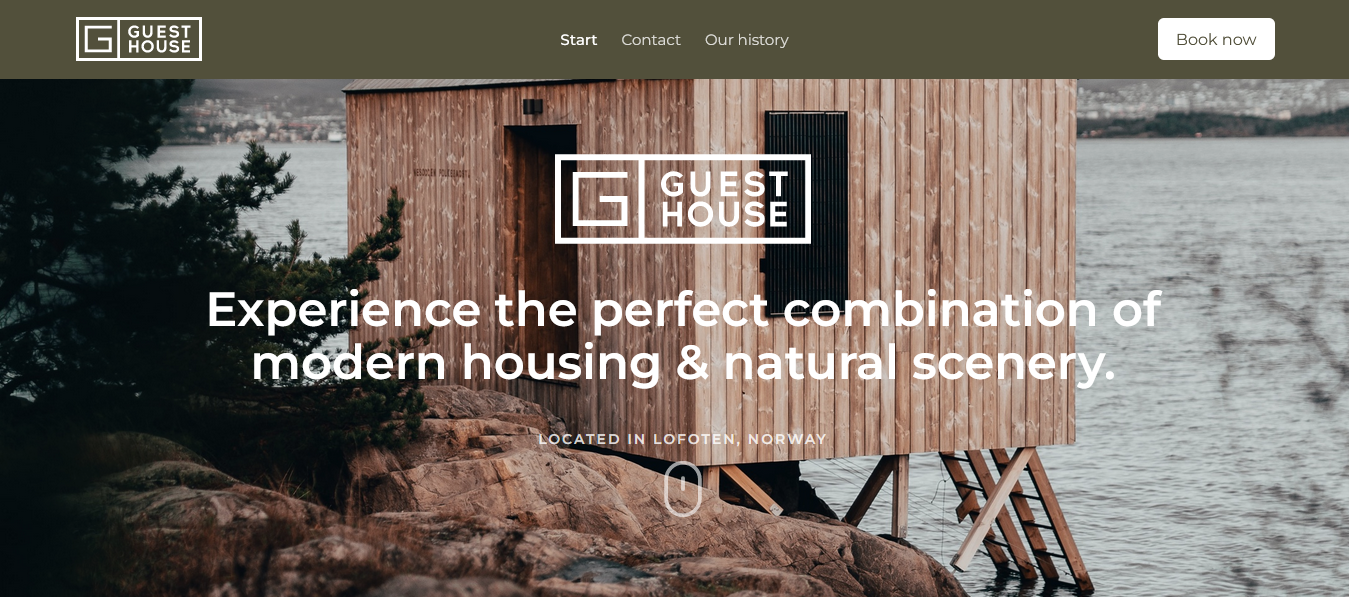 Guest House is a complete hotel website template for the modern bed and breakfast, lodge, or hotel. The template uses full-width images to give a sense of the setting regarding the location, which gives the website a sense of the place itself. It has large imagery showing off your place along with beautiful animations giving a slow introduction to the place. Guest House has lists for presenting the elements included in the place and a carousel showing testimonials from previous guests. Further, the template offers a host message and call-to-action for booking. It is a highly responsive hotel website template to create a beautiful site.
Major Features of Guest House:
Responsive Design
Responsive Navigation
Responsive Slider
Interactions
Forms
Symbols
CSS Grid
Contact Form
Custom 404 Page
Web Fonts
Retina Ready
---
3. Josefin Hotel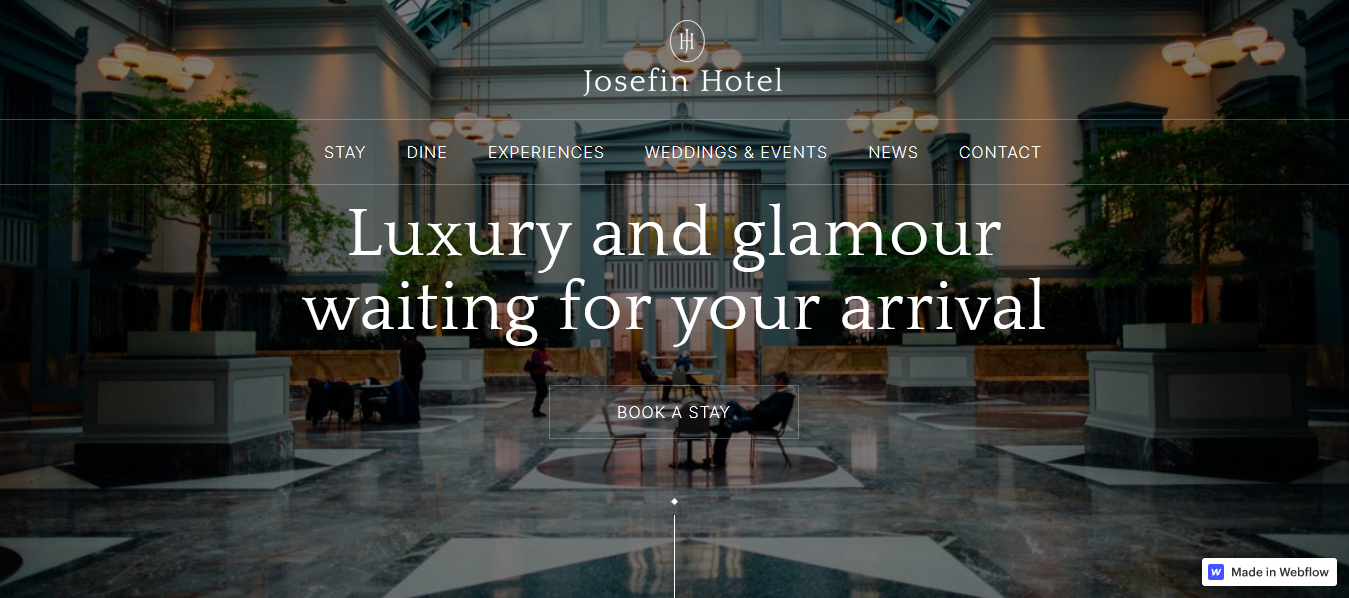 Josefin Hotel is a premium Webflow Hotel Website template for boutique hotels. The template offers an elegant and luxurious design. It is a versatile template with high responsiveness and easy-to-use functionality. Josefin Hotel offers unique page designs to showcase every aspect of a hotel business beautifully. The template is also a suit for Restaurant, Suites, Wedding, and Events websites. It offers full customization options and tons of elements to help you create a hotel website that stands out.
Major Features of Josefin Hotel: 
Unique Design
Hotel Suites in the Webflow CMS
News Updates in the Webflow CMS
Fully Customizable
Smooth Interactions
Optimized for Speed
Perfectly Responsive
Web Fonts
Free to use Assets
Support
---
4. Grandhotel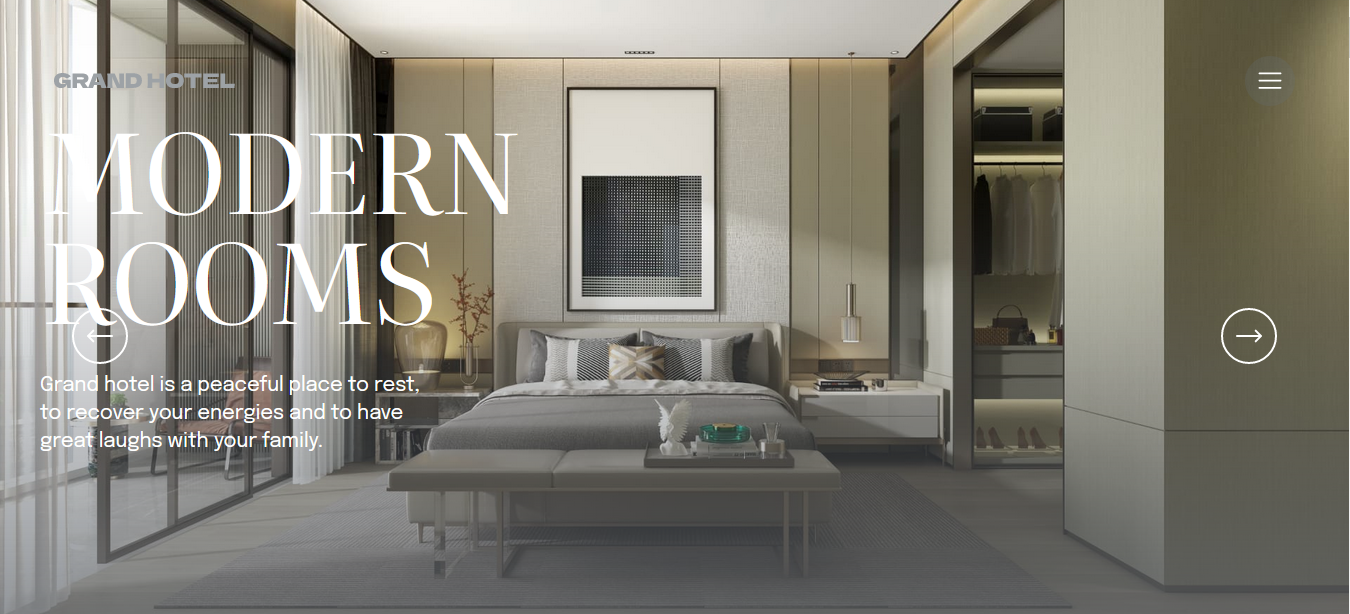 Grandhotel is a modern Webflow Hotel Website template for hotels and resorts. The template uses the Content Management System to manage your rooms and events. It highlights beautiful photos of your hotel business with great topography to attract potential customers. The template offers great flexibility to edit rooms, events, and amenities with the collection lists. Grandhotel contains custom sliders to highlight your hotel with beautiful photos with custom movement interactions. It is a template focused on typography style in a combination with great design structure.
Major Features of Grandhotel:
Modern Webflow CMS Template
Beautiful Typography
Responsive Design
Responsive Navigation
Interactions
Forms
Retina Ready
Web Fonts
Symbols
Custom Sliders
Easy to Update
Free-to-Use Assets
---
5. Mason Manor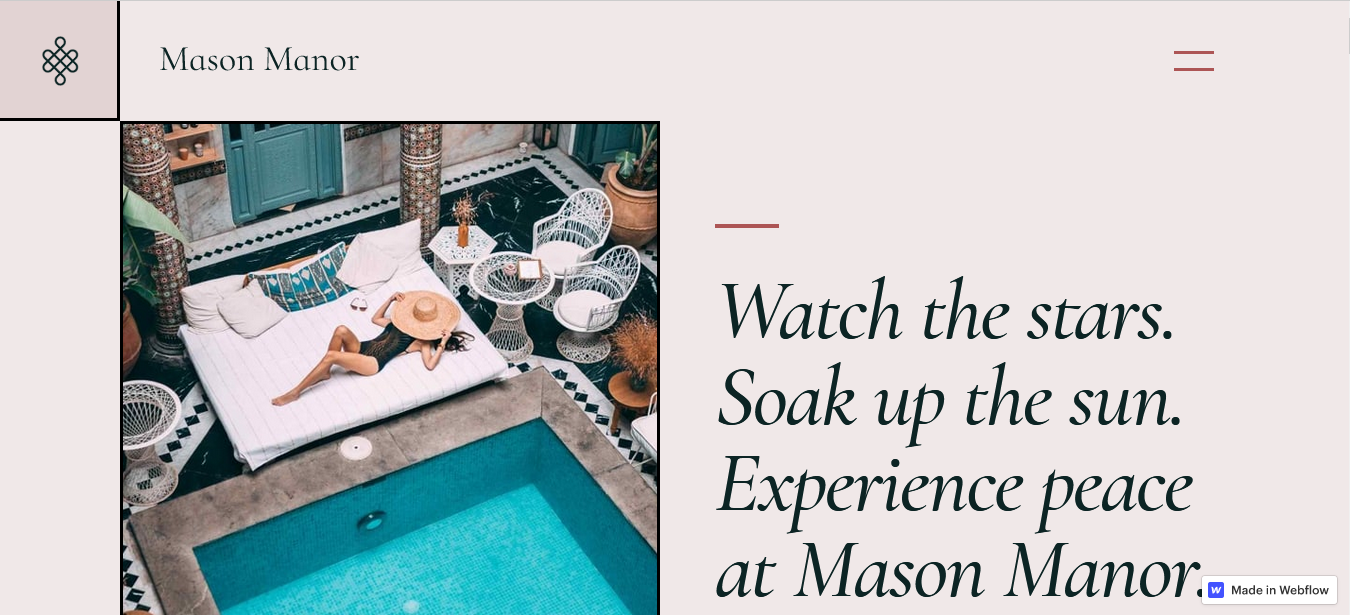 Mason Manor is a beautiful hotel website template built for a boutique hotel that oozes warmth and comfort. The template is a combination of soft pastel tones with a rustic font. It focuses on the customer experience and helps your guests feel welcome even before they arrive at your hotel. It is not just another generic, impersonal website. Rather, this template helps you emotionally connect with your customers. Mason Manor helps you create a seamless and beautiful website that you can cherish.
Major Features of Mason Manor: 
Easy Navigation
Seamless, Fast Browsing Experience
Asymmetric Photo-Grid
Plenty of Content Sections
Super Customizable
Style Guide and Utility Pages
Beautiful Animations
Quick to Launch
Built for Speed
SEO Optimised
Built-in Assets
---
6. Glampin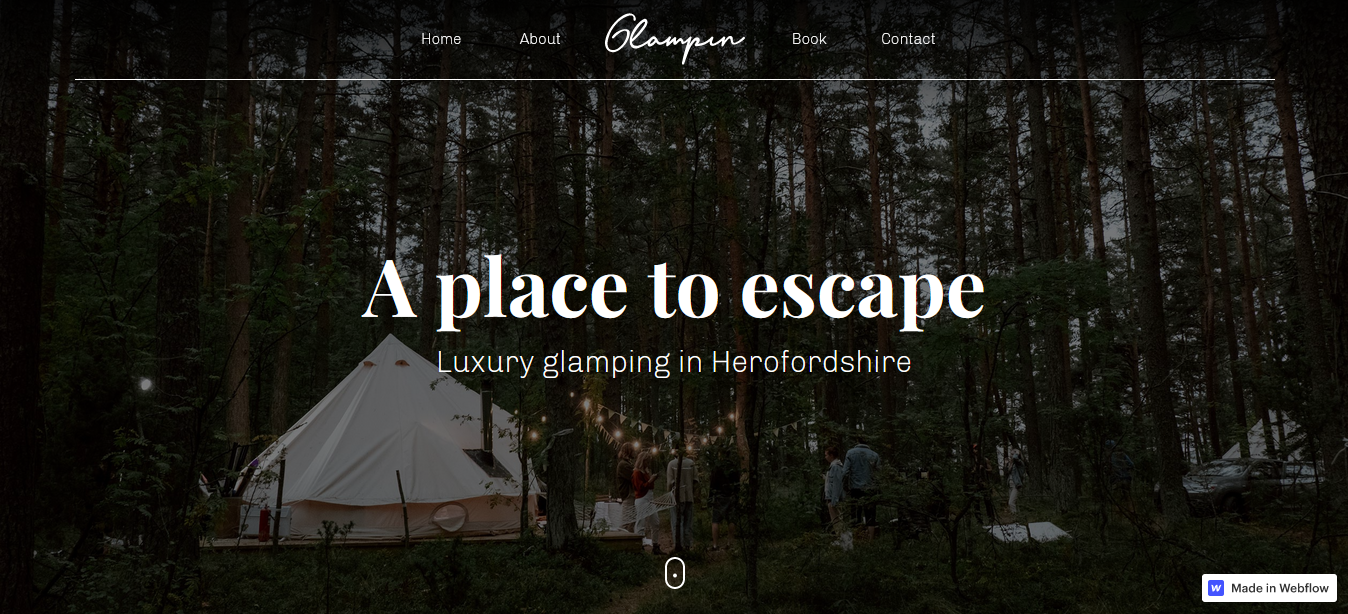 Glampin is a beautiful and highly responsive perfect Hotel website template built for your needs. The template offers a touch of luxury with animations and interactions, subtle and sophisticated. It is the perfect template for your Glamping or high-end campsite. The template features a slide-out booking modal, where you can integrate a third-party booking system too. Glampin is a fully responsive template that appears beautiful on all screen sizes and mobile devices. It comes with the integration of a beautiful contact form and booking system.
Major Features of Glampin:
Lottie Animations
Fully Responsive
Interactions
Contact Form
Browser Compatibility
Web Fonts
Usage Rights
Using Symbols
Webflow CMS
Retina Ready
Responsive Design
Responsive Navigation
---
7. Bayan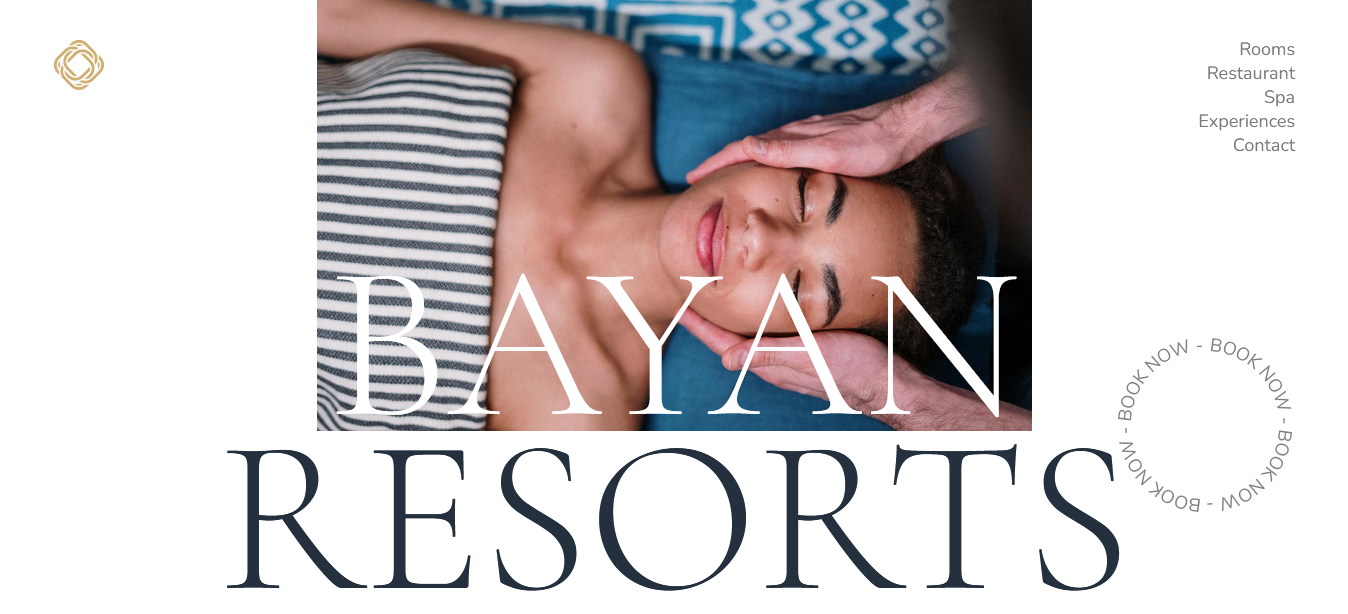 Bayan is an elegant template for hotels and resorts. The template has a distinctive luxury feel, handpicked colors, and fonts. It is easy to use, responsive, and provides blazing-fast performance irrespective of the device. Bayan understands that loading speed is key for conversion and SEO. Therefore, it boasts a 93/100 score on Google Pagespeed insights. Using the template, you can delight your users with a fast website. Further, it offers a fully flexible customization feature.
Major Features of Bayan:
Easy to Use and Customise
Freely Usable Assets
Retina Ready
Global Swatches
Contact and Email Capture Forms
Style Guide and Utility Pages
Retina Ready
Background Video
Responsive Design
---
8. Hotel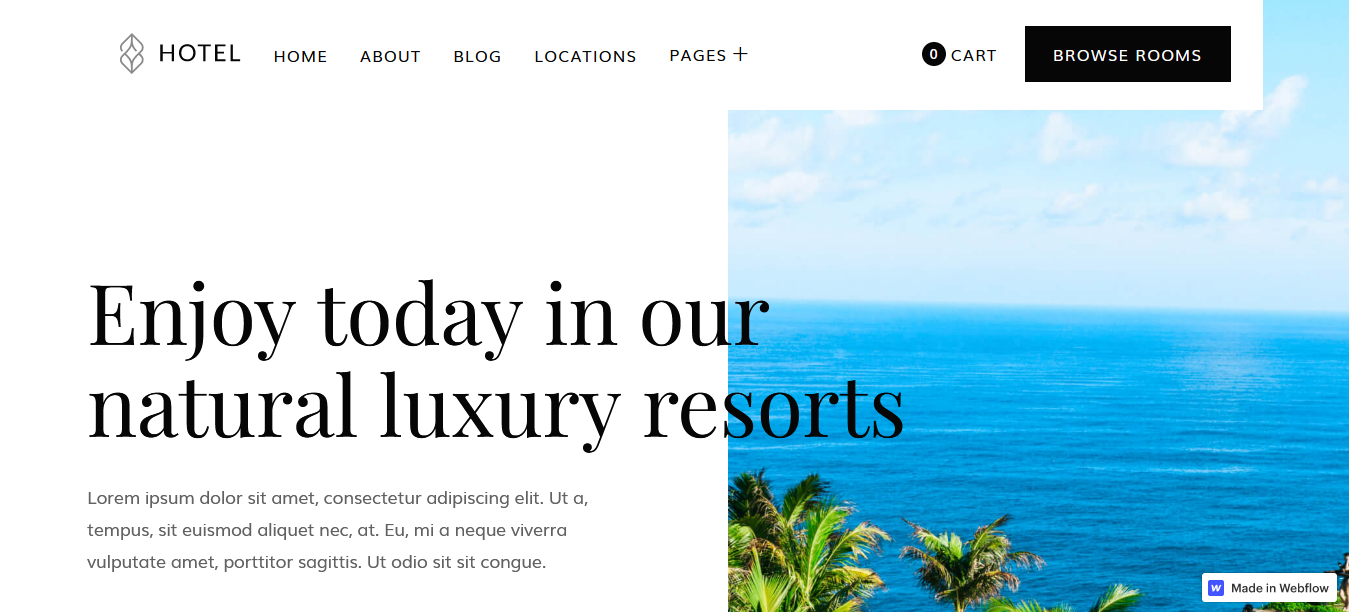 If you're looking to create a website for your hotel business, hotels can be the template for you. It is a premium Hotel Website template designed for hotels and resort centers. It is a top-notch Webflow template designed to help home businesses have an impressive online presence and showcase their business most beautifully. The hotel includes all the necessary pages to offer your guest a seamless online browsing experience. The template comes with great benefits.
Major Features of the Hotel:
Unique and Premium Design
Speed Optimised
Perfect Responsive
Seamless Animations
100% Customisable
Figma File
Webflow Content Management System
Ecommerce Integration
Always Up-To-Date
Retina Ready
---
9. Grand Standard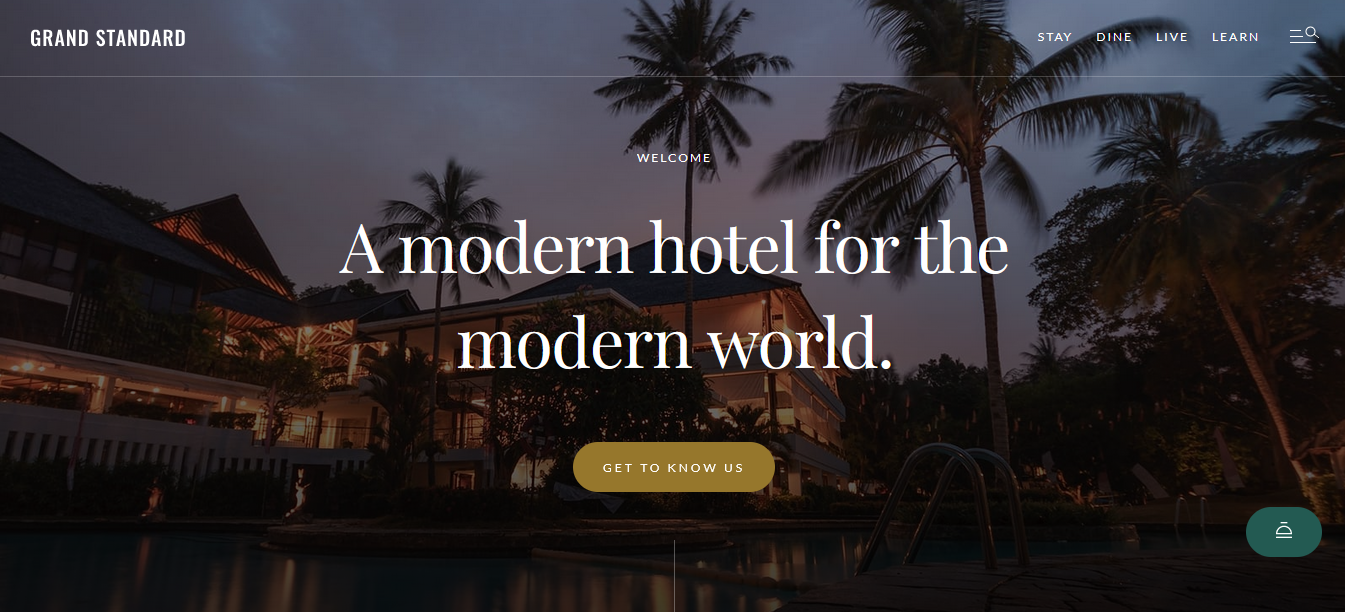 Grand Standard is a beautiful and highly responsive premium hotel website template with an intuitive experiment that focuses on storytelling and customer service. It is an affordable template that helps you build a website designed to meet the needs of today's customers. With Grand Standard, you can create a template focused on creating a holistic website. The template offers great responsiveness and provides smooth performance irrespective of the screens. It further offers online bookings, contact forms, and other useful features.
Major Features of Grand Standard:
Responsive Landing Pages
Individual Pages for Hotel Amenities
Menu Landing Pages
100% Customizable
Responsive Design
Responsive Navigation
Fully Integrated CMS
Retina Ready
Web Fonts
Interactions
Symbols
---
Wrapping Up
This is the end of our collection of Top 10 Best Hotel Website Templates. To get your perfect pick, be sure to view the demos and features of each template. All the templates mentioned in the list are highly responsive and ensure to provide great performance. It has been used by thousands of users to create a stunning Hotel website that stands out.
If you've used any of these templates, share with us your experience in the comment section below. Feedback is always welcomed by our readers.
Also, do let us know if we're missing out on a great Hotel Website template on the list.
Also, Check-Out: