10 Best Webflow ECommerce Templates of 2023
What are your thoughts on creating a beautiful eCommerce website and starting your own business this year? We are here to help you. A responsive eCommerce website is a must to give your business the speed it needs. In this article, we have a collection of the 10 Best Webflow ECommerce templates that are perfect enough to get you started.
eCommerce is a growing business form with lots of scope varying from sector to sector. And, also, it's always a great idea to have something of your own. An eCommerce business needs the best website and by best I mean the best in all forms be it the layout and appearance of responsiveness and functionalities. So, here we have come up with the handpicked collection of 10+ Best Webflow ECommerce templates to help you create a beautiful eCommerce website that stands out. All these templates are responsive and come with great features. Let's have a look:
Best Webflow ECommerce Templates
When you have a perfect idea for an eCommerce business, you need a perfect platform to showcase it. An eCommerce website is not your usual website, it is your earning source. Hence it should be highly responsive and stunning to view.
In the case of Webflow ECommerce templates, they have e-commerce-based templates that consist of all the features and functionalities necessary to create an eCommerce website. When selecting such a template, it is necessary to view some major features such as WooCommerce, high-quality design, responsive pages, Call-to-Action, Pricing buttons, Add-to-Cart options, and much more.
To make it simpler for you, we have listed the templates that are worth the use to build a website that stands out. View these templates in detail to find the perfect Webflow ECommerce template for your site.
1. Avery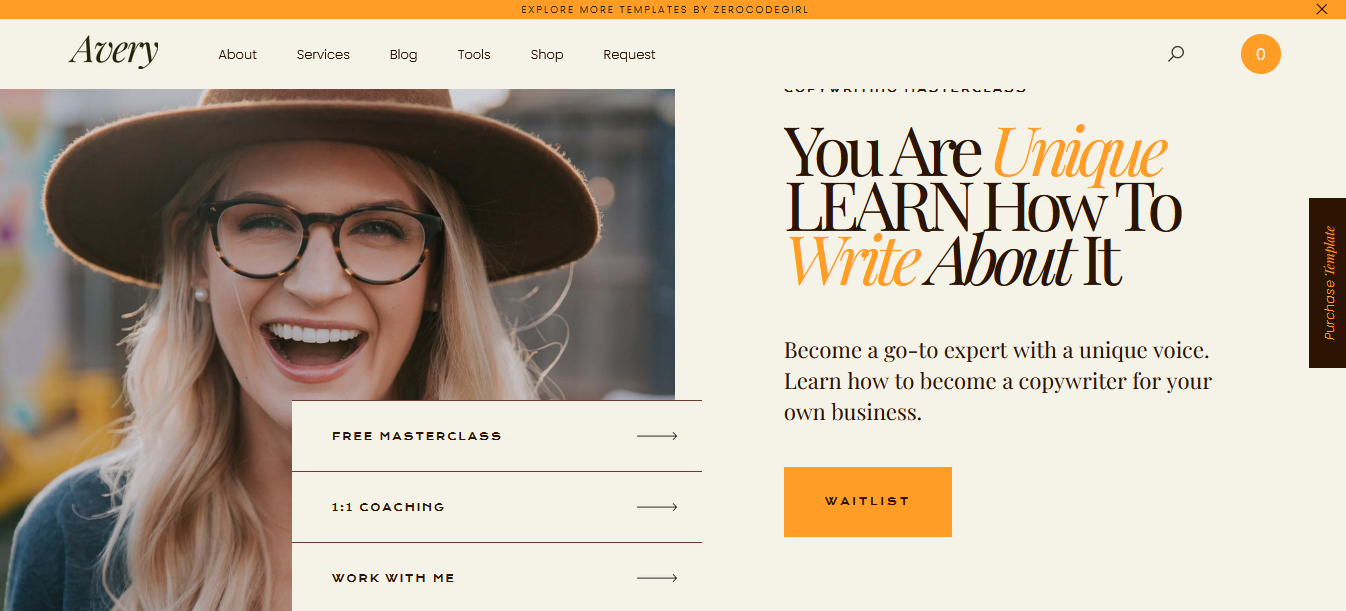 Avery is a beautiful and creative Webflow ECommerce template. It is a sales-focused template for copywriters who want to stand out with an exceptional website and easily book dream clients. The template has a unique and modern layout to present yourself in the best way. The template has page-specific elegant pop-ups with on/off functionality. Further, it has customizable forms to collect your customer's emails and smart CTAS to convert your visitors into leads.
Major Features:
Fully Customizable
Mobile Ready
Ecommerce Compatible
ECommerce Hosting
Webflow Content Management System
Human Support
Responsive Design
Responsive Navigation
Retina Ready
Interactions
Symbols
---
2. Bermuda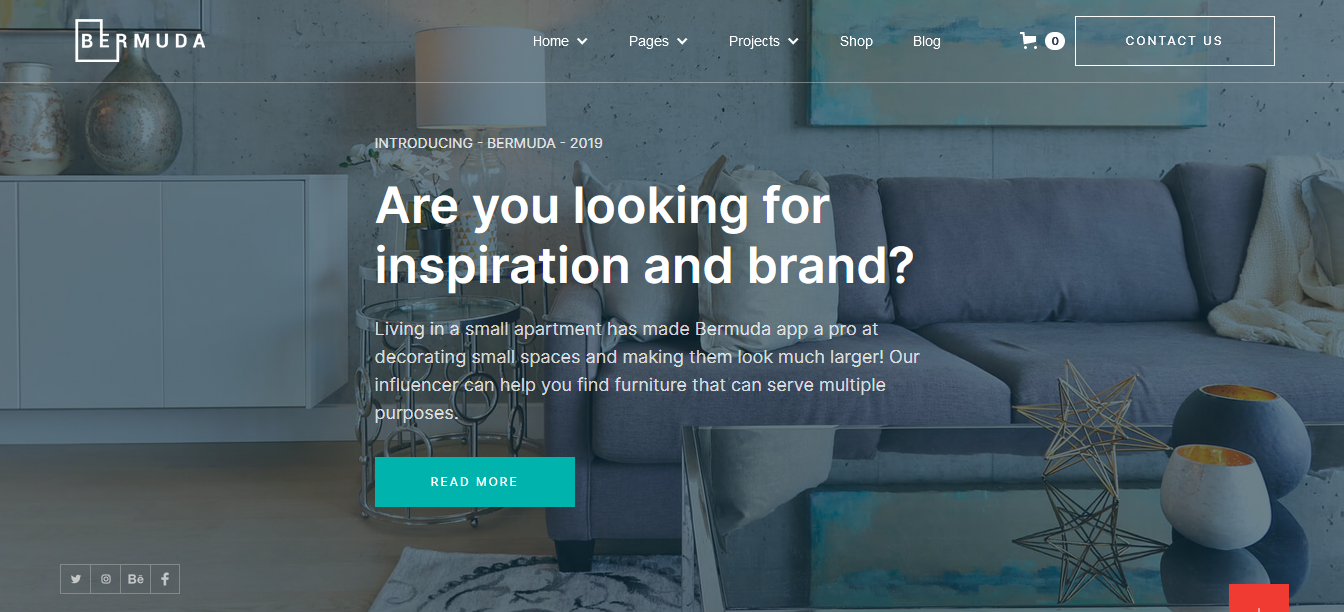 Bermuda is a fully responsive Webflow eCommerce template suitable for any interior design agency, architectural studio, eCommerce shop, and construction company. The template fits a range of e-commerce websites like furniture shops, furniture marketplaces, woodshops, interior shops, etc. Bermuda will be a great curation of minimalist style that enables you to create a stunning website with full responsiveness. It is full of features and functionalities to try out on your website.
Major Features:
4 Homepages Layout
A lot of Components
Beautiful Typography
Infinite Possibilities
Documentation and Support
Fully Responsive
Browser Compatibility
Working Contact Form
Fully Customizable
---
3. Sassy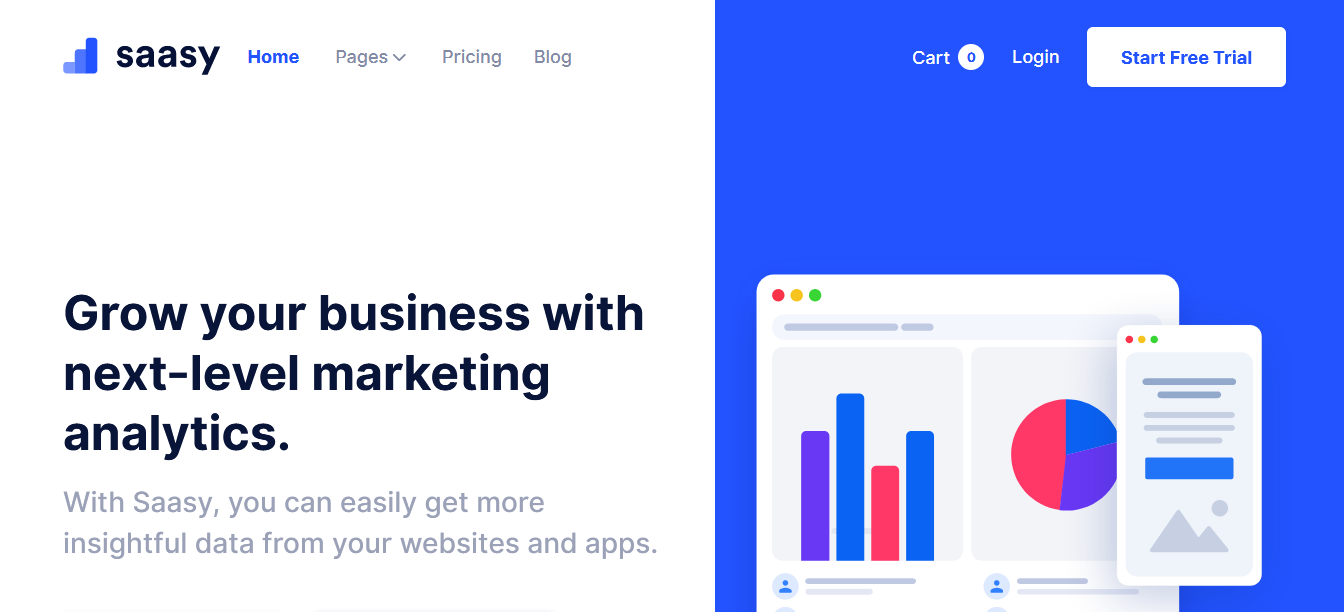 Sassy is a premium Webflow eCommerce template for SaaS and Software companies. The template is created to help you craft a visually stunning, high-converting, and fast-loading website. It is a perfect eCommerce suit for technology websites too. It is a top-notch webflow template built to take your website to the next level. One can offer a premium design experience to all their visitors and help increase conversion rates. This way, you can grow your user base. Sassy is tailored to showcase your software features in a visually compelling way.
Major Features:
Premium Design
Speed Optimization
Perfectly Responsive
Seamless Animations
100% Customizable
Figma File
About Us Page
404 Error Page
Content Management System
Integrations Template
---
4. Dwayne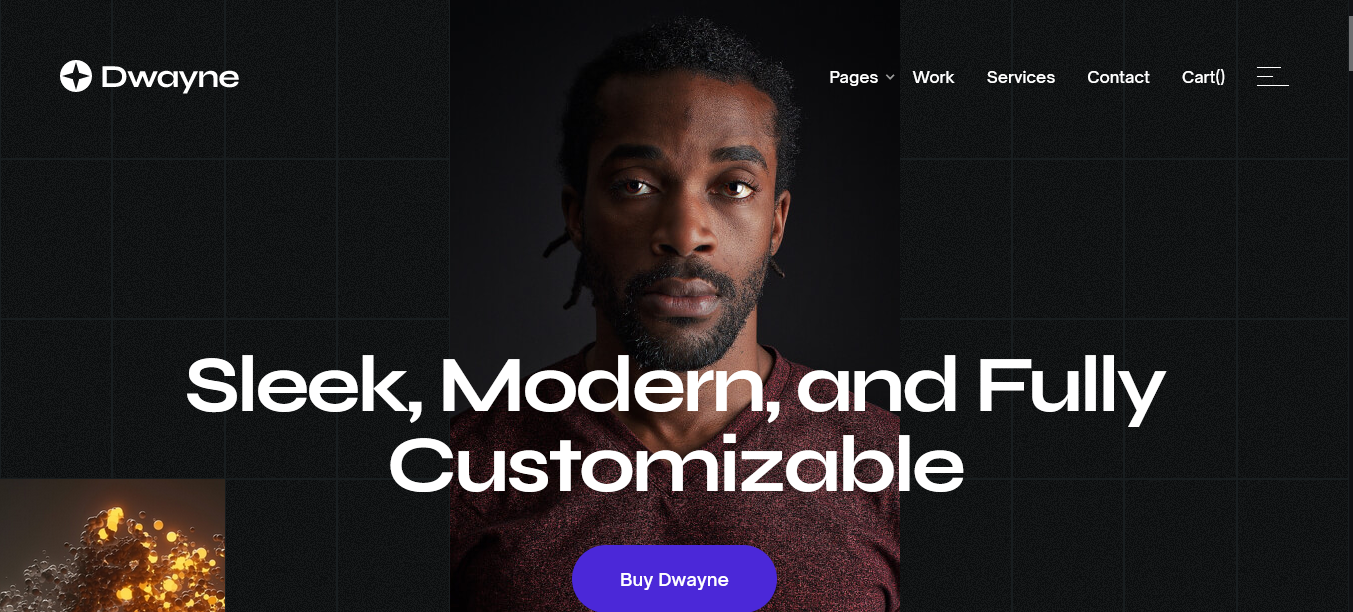 Dwayne is a beautiful Webflow ECommerce Template for portfolios. It is a portfolio template made for creatives and developers to showcase their projects in the most beautiful way possible. The template has interactive and immersive interfaces to grab the attention of the visitors. It is sleek, modern, and fully customizable. Dwayne has all the animations created to give your brand a personality. It helps you express yourself more and differentiates your business from the rest.
Major Features:
Modern and Fully Customizable
Responsive Design
Easy to Customize
Animations to Build Brand Personality
Work Content Management System
Store Categories
Responsive Navigation
Background Video
Interactions
Forms
---
5. Landkit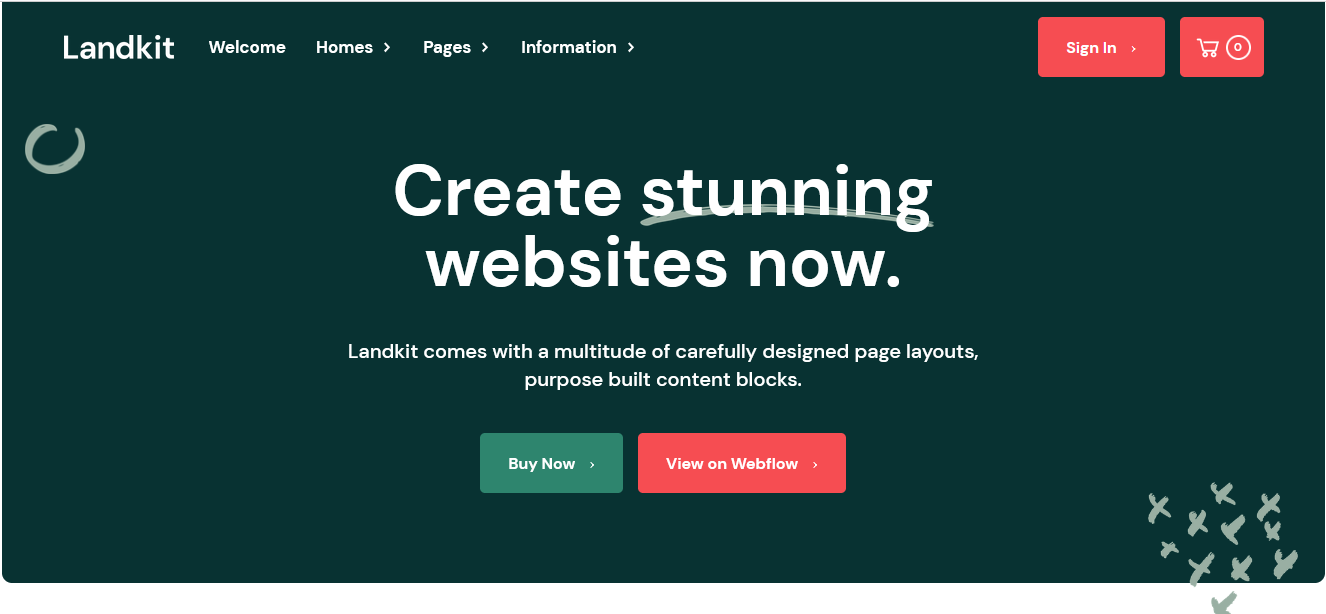 Landkit is a responsive Webflow ECommerce template that comes with a multitude of carefully designed page layouts, purpose-built content blocks, and much more. The template helps you to build a stunning and professional layout. It is a perfect eCommerce template. To make your workflow as productive as possible, 4 pre-made home pages can be the starting point of your website. Landkit has clean, modern, and multi-purpose designs fitting the needs of any eCommerce business.
Major Features:
Clean and Modern Design
4 Pre-Built Homepages
Full Support
Responsive Template
Retina Ready
1000+ Ready Blocks
No Coding Knowledge Required
Ultra-High Resolution Graphics
---
6. Dower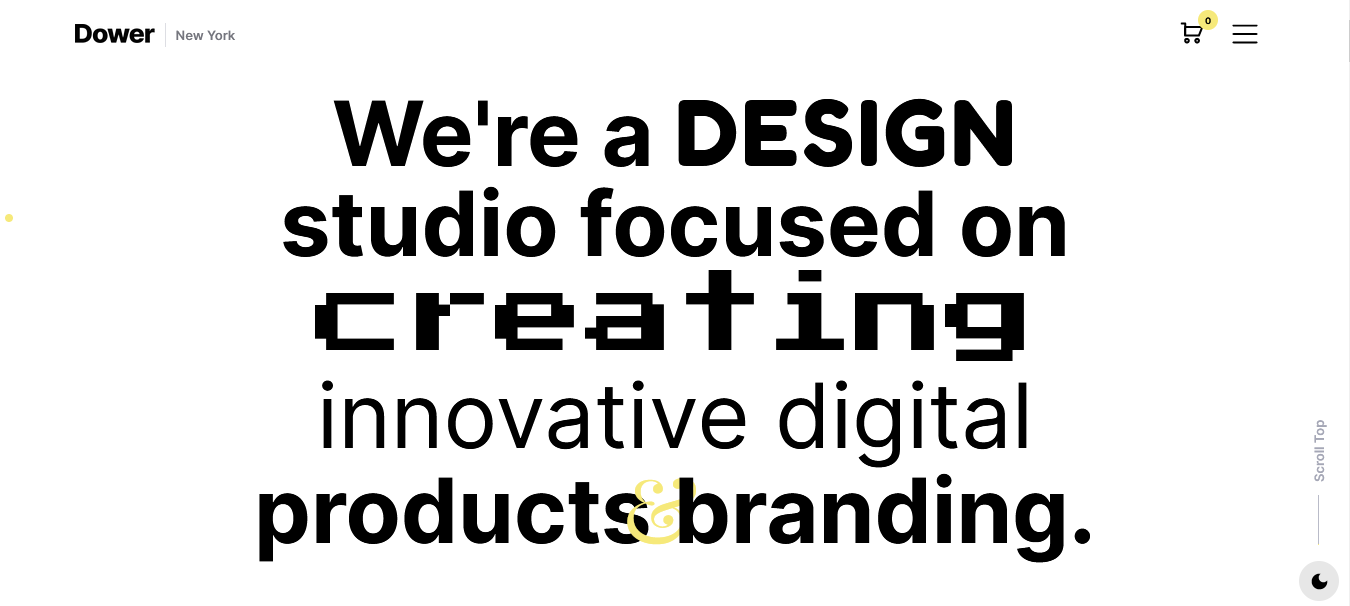 Dower is a creative Webflow eCommerce template built with a unique and modern layout with the main focus on smooth user experience. The template makes your website stand out from the crowd. It is a fully responsive eCommerce template. Dower has various header types to fit your website site needs. Further, it is designed with pre-built work pages. It is a modern template specifically designed for modern websites. It is a fully responsive template that provides smooth performance on your website.
Major Features:
Header Type
Work Pages
Fully Responsive
Working Contact Form
Browser Compatibility
Ultimate Startup Pack
Infinite Possibilities
100% Customizable
---
7. Essence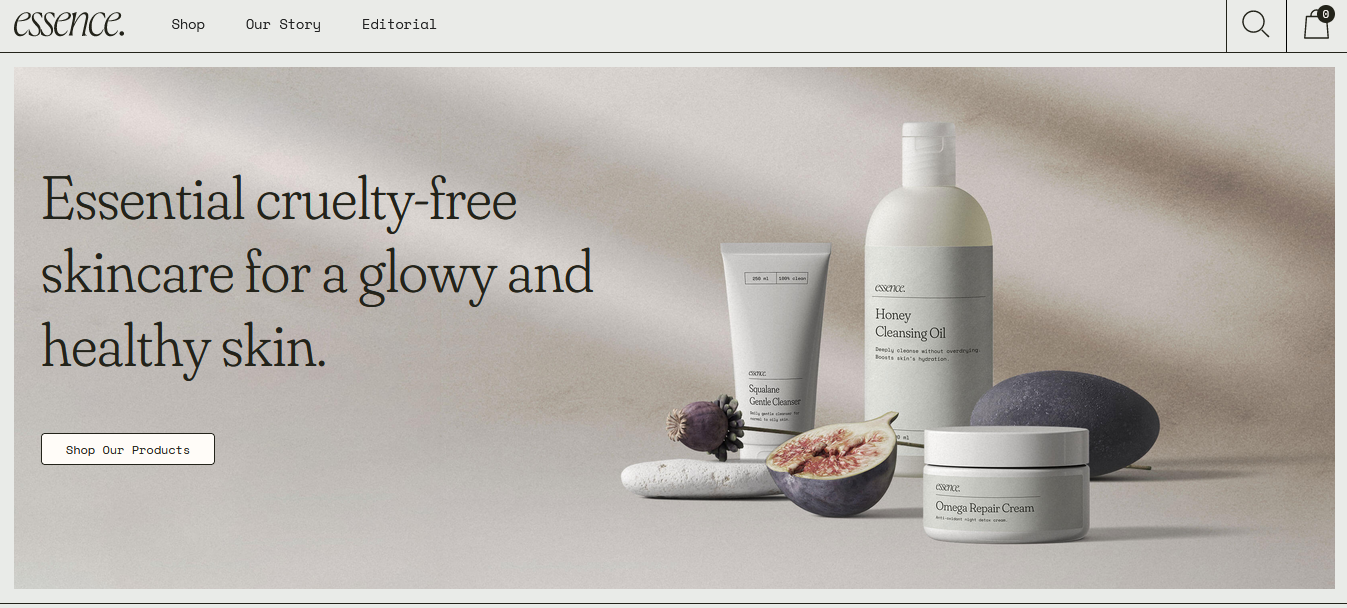 Essence is a beautiful Webflow eCommerce website for skin care. It has an elegant and modern style focusing on simplicity and bringing the best shopping experience to your customers. With the template, you can elevate your online presence and attract tons of customers. Essence is a perfect fit for your eCommerce website. It has been designed to attract customers and give a modern and elegant look and feel to your website. It has simple and minimal layouts. The template is perfect enough to give a kickstart to your eCommerce site.
Major Features:
Featured Products
Minimal, Sophisticated Animations
Clear Hierarchy of Information
Social Proof through Testimonials
Enhanced Credibility
Bold and Clear CTA
SEO Focused
Responsive and Mobile Friendly Design
---
8. SoftBit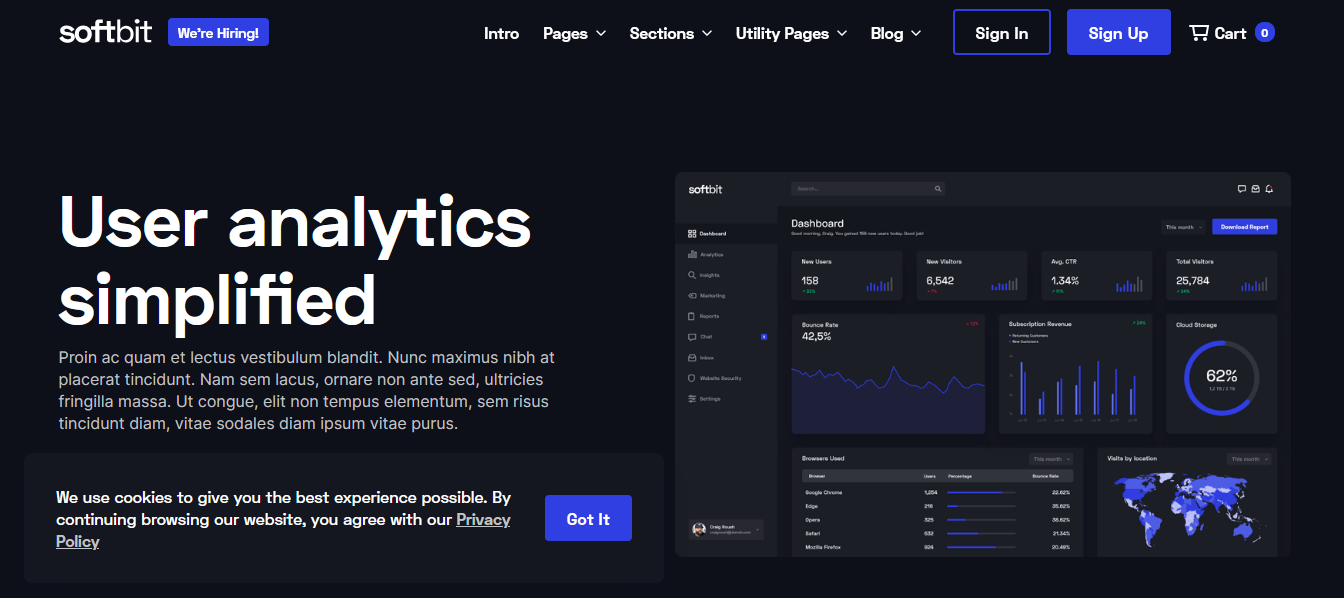 SoftBit is a SaaS Webflow ECommerce template that offers great responsiveness and functionalities to your website. If you're a SaaS startup that offers great software then this is the perfect template to create your website and showcase the products. It is a bundled feature-enriched UI kit for you. The template comes with everything you need to get started. SoftBit has amazing layouts and gorgeous landing pages to get you started. It has everything you need to create a stunning website that stands out among the rest.
Major Features:
Gorgeous Landing Pages
Fully Customizable Hero Sections
Feature Section
FAQs
Content Management System Pages
4 Pre-Built pages
Sign In and Sign Up Pages
Dark User Interface
Fully Responsive Design
Clean Code
Smooth Animations
---
9. IdeaPro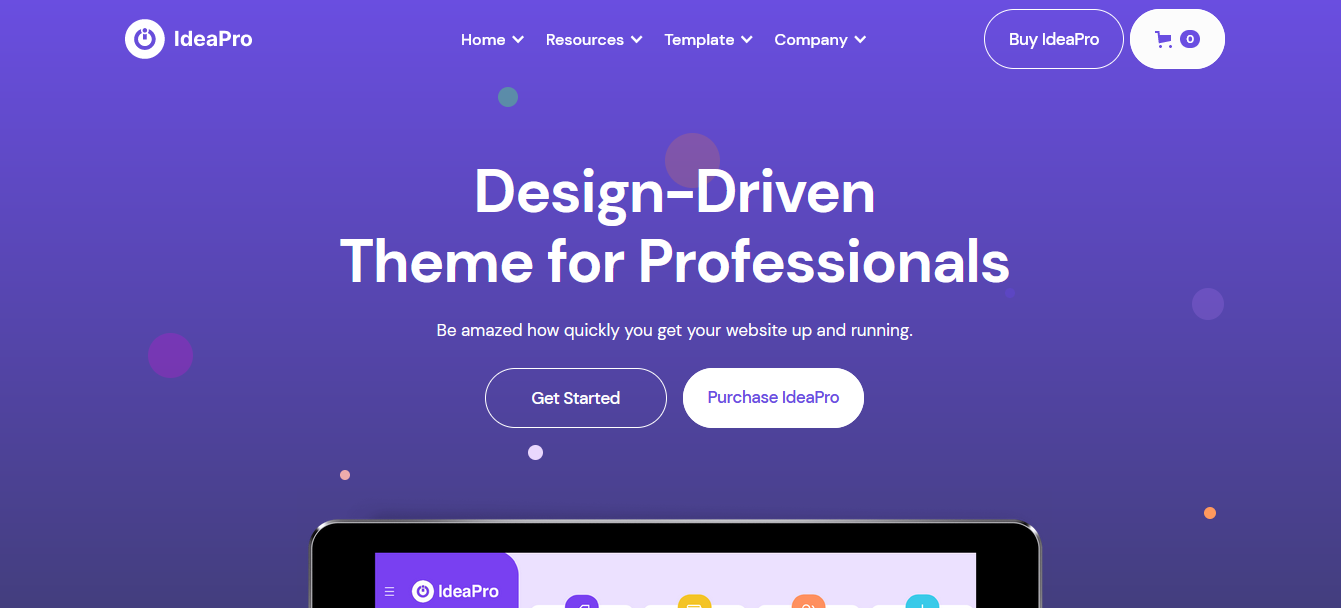 Idea Pro is a Webflow ECommcer Template for startup websites. It is an awesome product that allows you to create unique things. It is a fully responsive ECommerce Webflow Template with a great design and extensive functionality. The template is created with a specific focus on lead generation, products and services showcasing, and all the important features that you might need to make your business successful. It has beautiful layouts and great performance.
Major Features:
Responsive Design
Responsive Navigation
Contact Forms
Interactions
Symbols Web Fonts
Retina Ready
Dynamic Content
Content Management
Responsive Slider
---
Wrapping Up
This is the end of our collection of 10 Best Webflow ECommerce Templates. We have tried to include some of the best templates on our list to help you build a stunning website. The use and needs of users may vary depending upon the type of site they own. Whatever be it, these templates are assured to provide you with great performance and help your startup give the kick start that it requires. Do check out our more blogs to explore the best webflow templates of 2023.
If you've used any of these templates, please share your experience with us and let us know if there are any other Best Webflow ECommerce templates that we are missing out on our list.
Also, Check-Out: