What are your thoughts on giving a kickstart to your Startup Business this year? We're here to help. In this article, we have the collection of Top 10 Best Startup Webflow Templates to help you create a highly responsive and stunning startup website in no time. Read further to get the idea of the best Startup Webflow Templates designed and developed for startup businesses.
Working has always been the priority of human beings. We work in order to improvise and get better than we were yesterday. But, to each individual it differs, many are happy working for others whereas few want to own their business. Whatever be it, we understand that when you do anything you want it to be the best. Similar can be the case with your Startup business.
In order to give your business the correct exposure and form, you need to come up with great marketing strategies and ideas. Where it can be a hassle to do it all at once, a correct idea can give all it takes. The creation of a beautiful website can be a must. Building a website for your Startup business gives your business an online presence. It can be viewed by millions of users and a correct tactic can help them convert into your customers.
So, how's it all possible? As a first step, you need to be sure to select the Best Startup Webflow Templates for your website.
Best Startup Webflow Templates
Startup Webflow Templates are simple and easy to use. They come with pre-built pages and templates to get you started right away. Further, it comes with the easiest setup process that gets your site running in a few hours. Let's view these templates in detail:
1. Toptech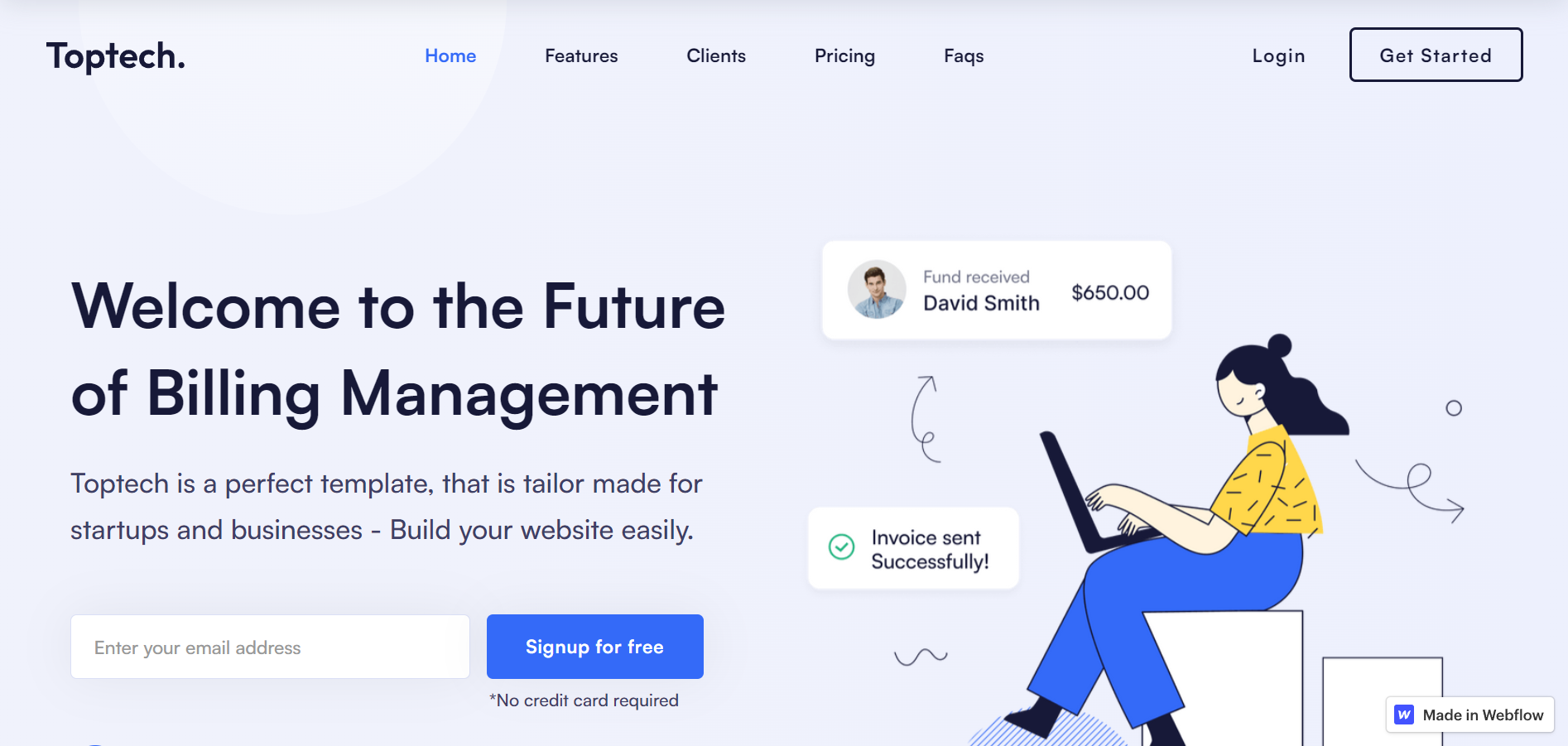 Toptech is one of the best Startup Webflow Templates that are suitable for almost every modern tech brand. This theme enable you to generate amazing revenue, business, and leads. The professional support team of this template will make sure to guide you through your every problem. You don't need to worry even if you're a beginner as you don't need any coding knowledge while using this template. Its responsive design will make your website look amazing across all devices which will engage customers for a longer period of time.
Major Features of Toptech: 
Easy Navigation

Responsive Design

Option to Customize Visual Interface Too

Outstanding Ratings

Includes Invoice Template System

Compatible with All Major Web Browsers

Amazing Security

Provides Frequent New Updates
---
2. Startup X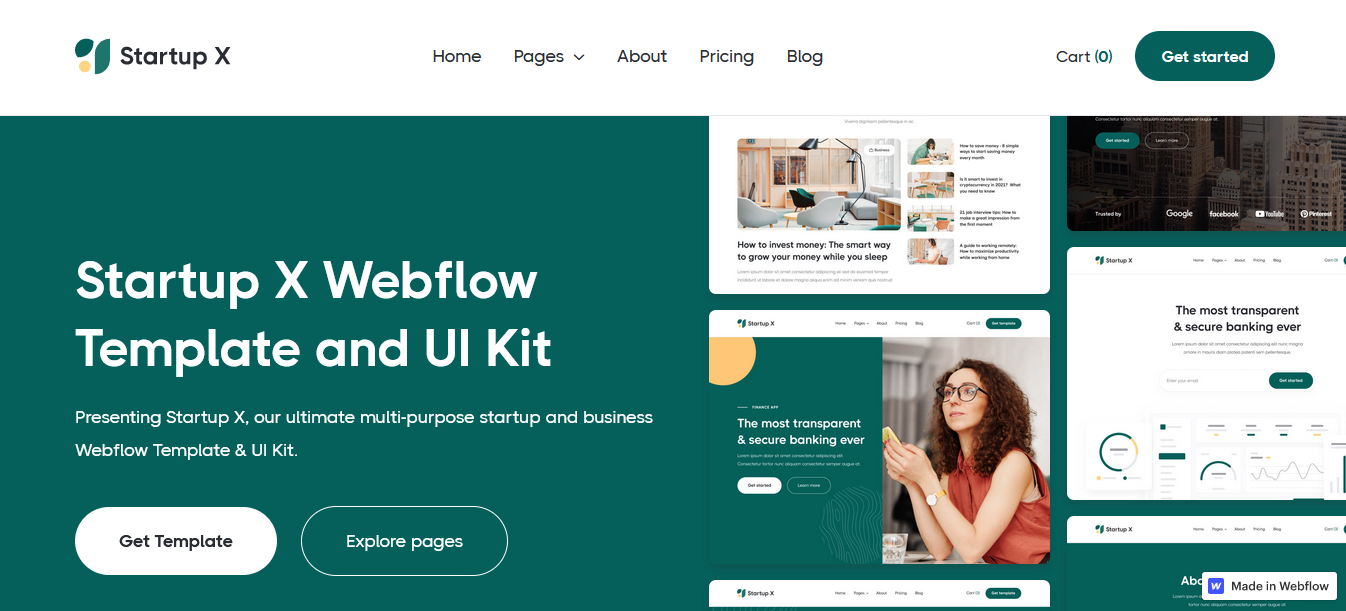 Startup X is a modern startup Webflow template for modern business companies looking to launch a simple, premium, and stunning website. It has a total of over 30 pages, each page is perfect to launch your website for your startup. The template fits the needs of businesses such as Technology, Consulting, Finance, Help Center, Landing Page, Marketing, Saas, and much more. Startup X has a total of 35 pages, including 3 homepage variations, 3 about us pages and 3 blog variations, and much more to a lookout.
Features:
Responsive Design
Responsive Navigation
Responsive Slider
Interactions
Forms Symbols
CSS Grid
Custom 404 Page
Web Fonts
Retina Ready
Content Management System
Ecommerce
---
3. Uptime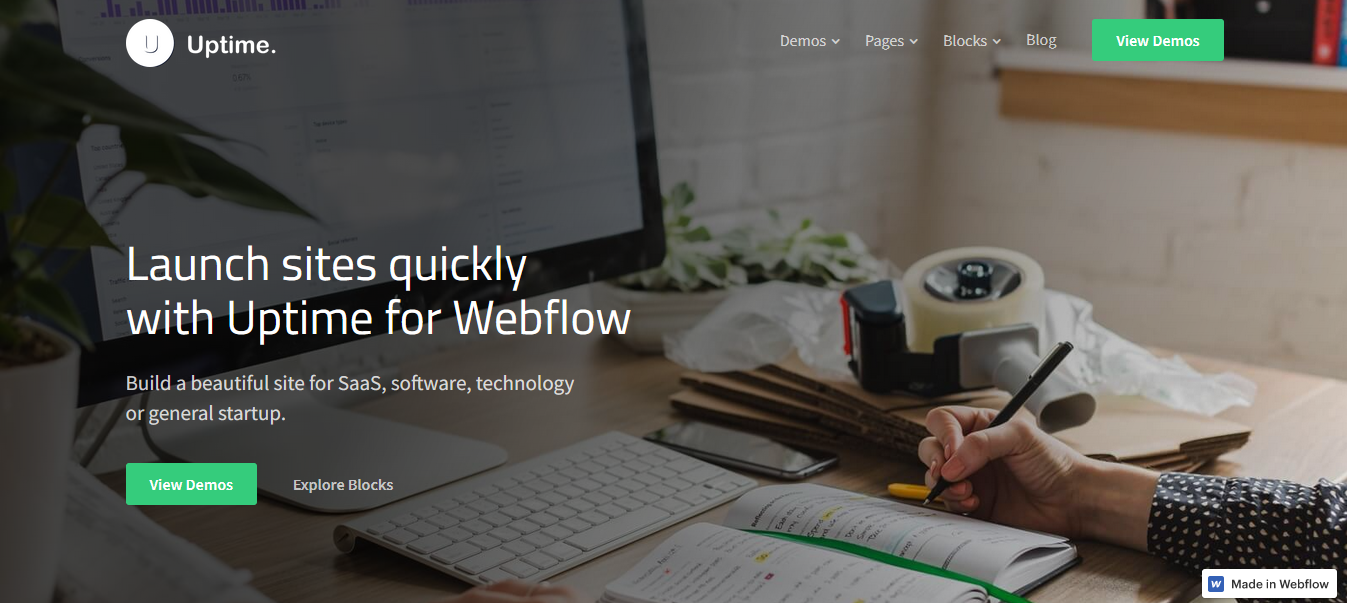 Uptime is an adaptable Startup Webflow template built for startups looking to establish an expertly styled website for the product and the services. The template offers a plethora of modular interface blocks, contemporary tech-focused aesthetic designs, and much more. It allows you to build your website by combining any of the 40 carefully crafted interface blocks. Easily select blocks from categories such as headers, forms, product features, pricing table, etc.
Features:
Build with Modules
Block Variations for A/B Testing
Audience Engaged
Responsive Design
Responsive Navigation
Forms Symbols
Web Fonts
Retina Ready
---
4. Workflow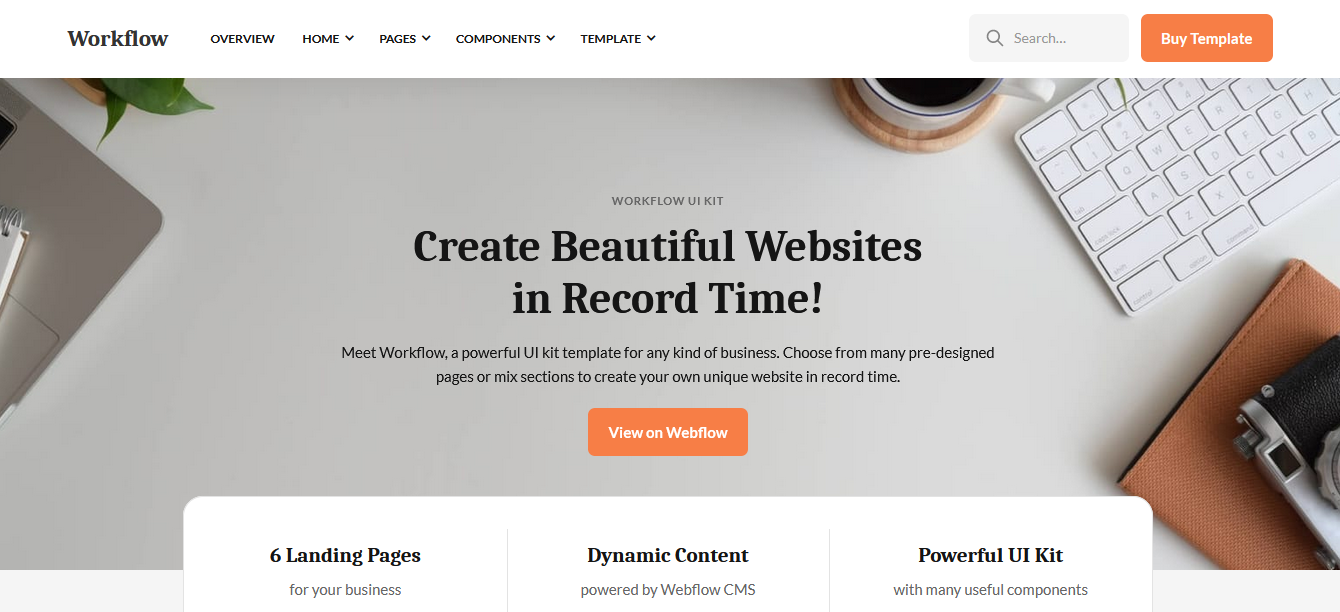 Workflow is a fully responsive UI kit Startup Webflow Template built and designed for any kind of startup and business website. The template comes with various ready-to-use layouts for startups, corporate, business, consulting, finance, and SaaS projects. You can simply select one and get started with building your website. Creating a website is easier with the Workflow UI kit. Use the power of Webflow CMS to create and edit your blog posts, categories, and tags with ease. The template also offers tons of animations all across the site. It makes your website appear lively and pleasant to view.
Features:
CMS Structure for your Team and Blog
Smooth Animations
Global Swatches
Contact and Subscribe Forms
Style Guide and Utility Pages
100% Customizable
Responsive Design
Retina Ready
---
5. WebCorner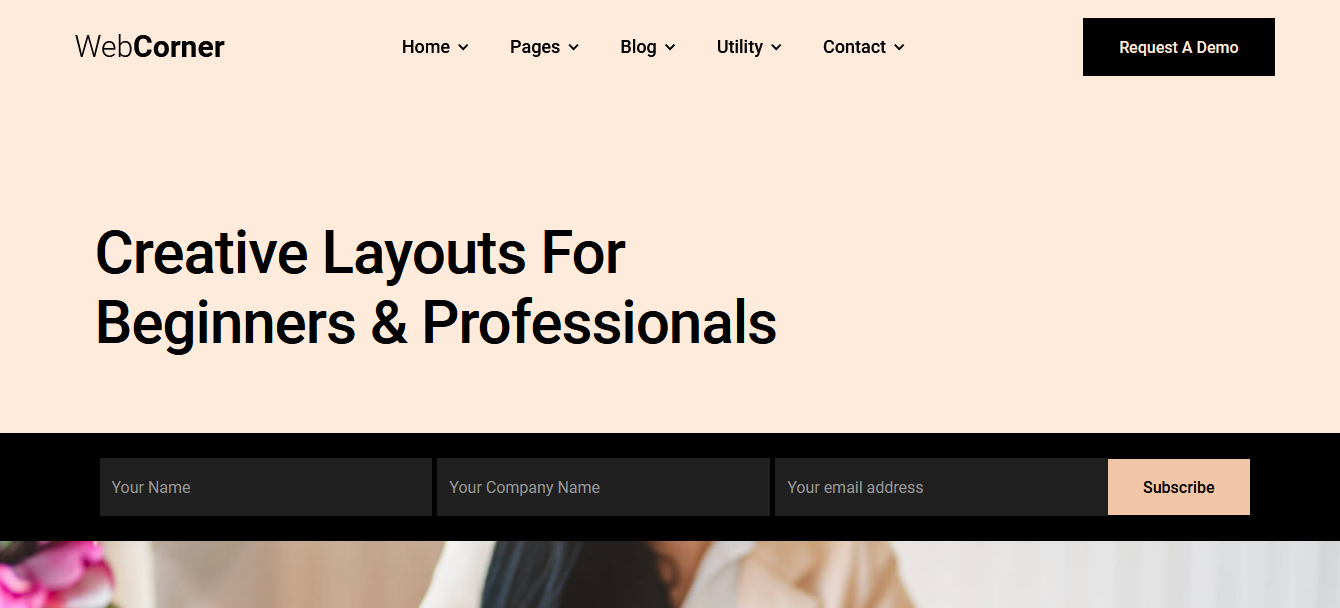 WebCorner is a Webflow Startup Template for any kind of website. It comes with advanced UI kit templates that make a business out of their Software and SaaS products. You can easily create layouts for beginners and professionals with the use of WebCorner. It is a very clean and crisp template. WebCorner comes with numerous customizable and reusable components designed to fit as many purposes as possible.
Features:
4+ Homepage Layout
Tons of Components
Beautiful Typography
Infinite Possibilities
Documentation and Support
Browser Compatibility
Working Contact Form
Fully Responsive
---
6. Tuido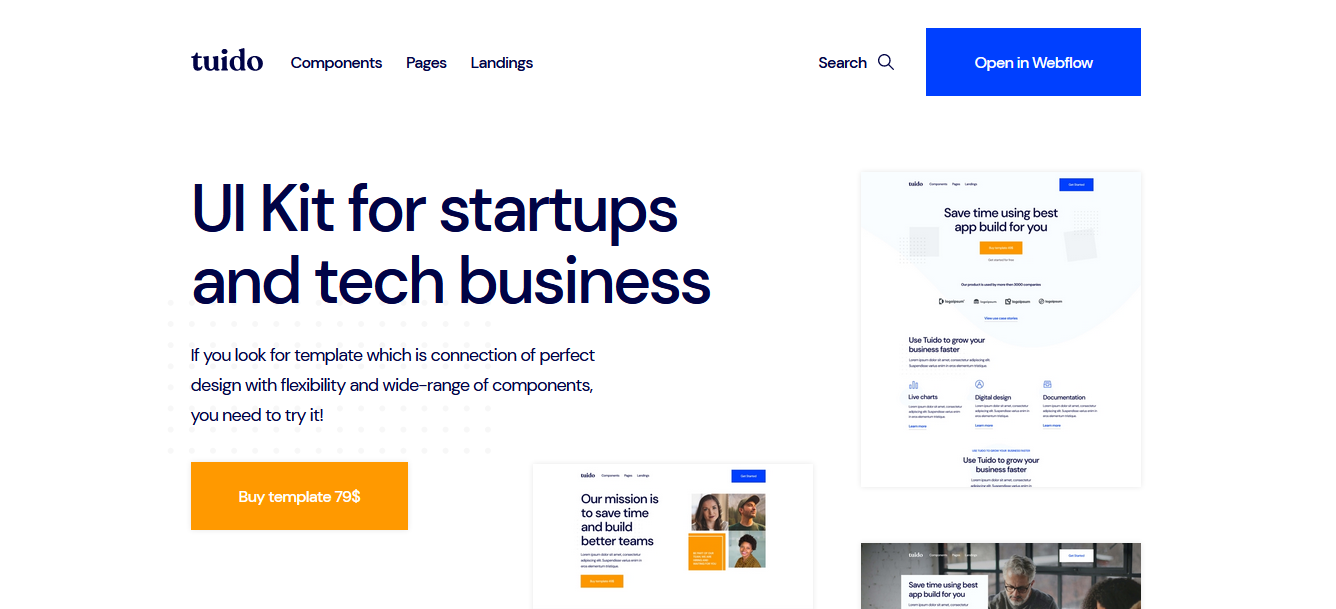 Tuido is an ultimate Startup Webflow Template with over 50 UI Kit components all ready to get started with your website. It has ready-to-use templates providing fresh and custom websites faster than ever before. Tuido is a perfect Startup theme for a startup as well as tech businesses. The template has CMS and 12 pages for blogs, teams, case studies, and careers. Further, it has 12-page templates and retina support. You can enjoy the fast and friendly support with the use of Tuido and get free icons and images to use on your website.
Features:
CMS Template
12 Pages
Free Icons, Images, and Fonts
Fast and Friendly Support
Search
Global Swatches
100% Customizable
Usage Rights
Support
---
7. Core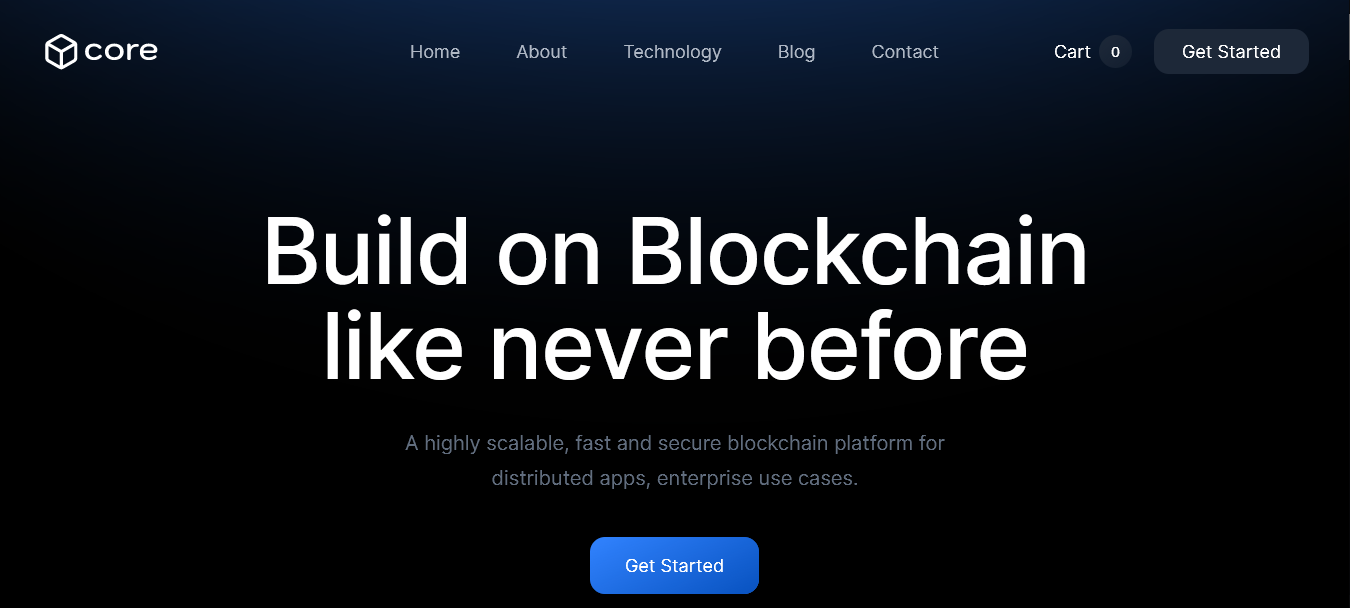 Core is a beautiful and highly responsive Startup Webflow template designed and developed to help your website stand out among the rest. It is highly suitable for creating websites for startups, apps, software, SaaS, and technology businesses. It is a fully responsive template with full optimization for mobile devices such as tablets and smartphones. Core displays beautiful animations all cross which makes your site alive and a pleasure to use as well as the view. It has tons of useful and appealing features to try out and create a stunning website.
Features:
Fully Responsive
Smooth Animations
CMS for your Blog
Global Swatches
3D Transforms
Responsive Navigation
Interactions
Forms
CSS Grid
Web Fonts
Retina Ready
---
8. Technology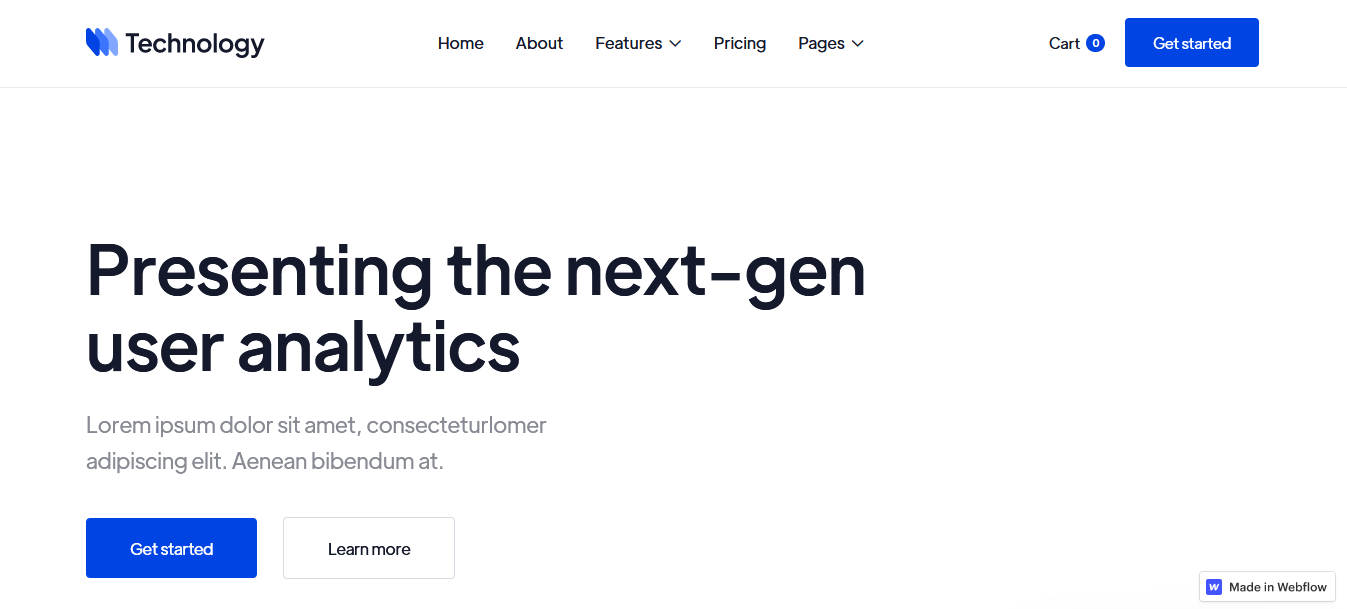 Technology is a premium Startup Webflow Template for Startup, Tech, and SaaS startups. The template includes all pages you need to create a top-notch highly responsive website. With Technology, you can showcase your business in the most beautiful way and seal the online presence of the website. The use of the template is simple and comes with detailed and responsive support. It comes with pre-built templates such as homepage, about, features, careers, and many more. You can have everything you need to launch an amazing website with this template.
Features:
Unique and Premium Design
Speed Optimized
Perfect Responsive
Seamless Animations
100% Customizable
Figma File
Webflow CMS and Ecommerce
Always Up-To-Date
---
9. Kyelab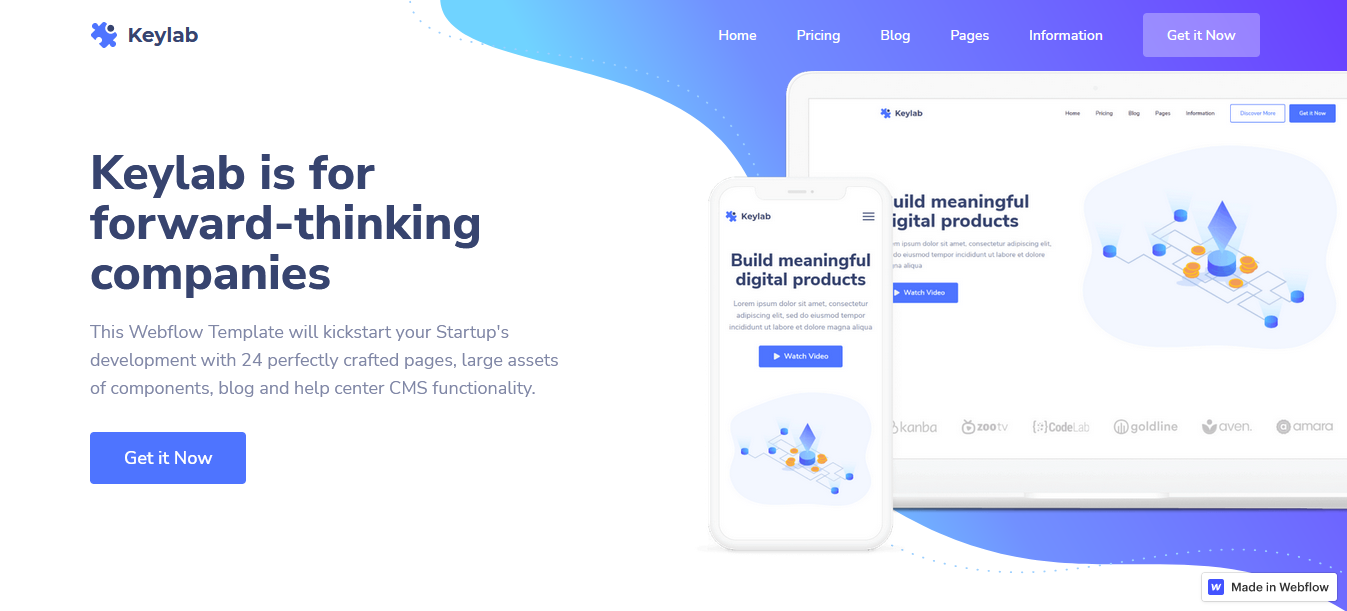 Keylab is a feature-enriched Startup Webflow template that will kickstart your startup development. Integrated with 24 responsive pages, large assets of components, blogs, and functionalities, the template has top service to offer to your website. Further, it also has Content Management System (CMS) functionality. Simply mix and match many pre-built blocks to create a unique layout that perfectly works for your website. It has a clean and elegant yet modern design and style. Keylab is designed and developed with users in mind and adapts easily to different changes as per your brand. Enjoy creating feature-enriched sites using this template.
Features:
Premium Look and Feel
Easy Customization
Fully Responsive
CMS-powered for Blogs and Help Center
Smooth and Seamless Animations
404 Page
Media Lightbox
Interaction Forms
---
10. Startupos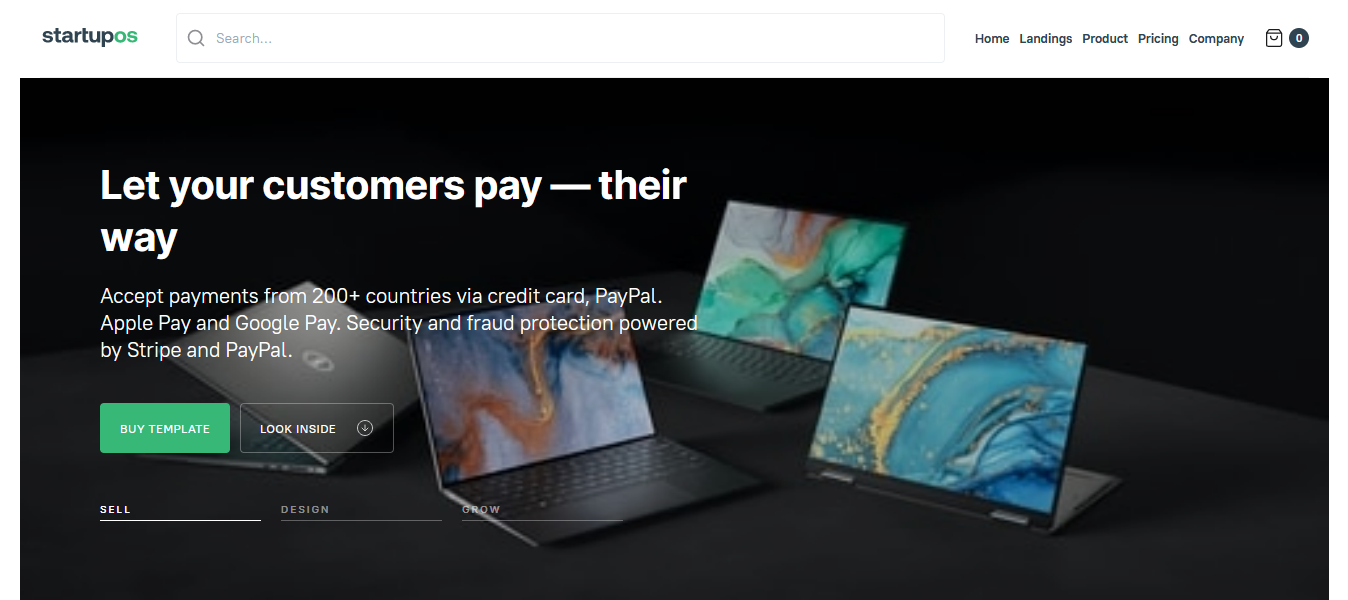 Startupos is a beautiful Startup Webflow Template that allows you to create HTML websites using a variety of pre-designed blocks and start your business presence online in a faster and easier way like never before. The template has 4 demo layouts to help you select the best for your website. It provides dedicated support in a timely and effective manner in case of any difficulties. Further, Startupos provide the option to select from two different types of header.
Features
4 Demo Layouts
Ecommerce
Dedicated Support
Responsive Design, Navigation, and Slider
Fully Responsive
Working Newsletter Form
CMS Powered Blog
Clean Code
Web Fonts
Retina Ready
---
Also, Check-Out:
Stuck Somewhere?
Connect With
JustHyre
Hire WordPress Engineers for custom jobs like Website Customization,
SEO Optimization, Clearing a Hacked Website, Installation & Configuration & more.
Connnect with JustHyre