10+ Best Model Agency Webflow Templates
Are you looking for the best Model Agency Webflow Template for your agency website? If yes, this is the article for you. In this article, we have a collection of 10+ highly responsive Model Agency Templates designed and developed to fulfill your need for a stunning website that presents your business the most. Read the article further to find your perfect pick. 
As we all know Model Agencies are growing business forms. Most brands require models to present their products in the best way possible. The current world is highly influenced by high-profile people such as actors, models, and businessmen. In the scope of fashion and design, a model is a highly preferred personality. Their personality and aura reflect the products in the best way possible. 
So, if you too are a Model Agency business looking for the correct exposure to reach out to potential clients, a website can be the perfect place. A website helps you get online recognition and introduce your business in the online world. Further, it can be a place for businesses to choose their agency for collaboration and work. 
Just like your business, your website needs to be the best too. Webflow Agency Templates are simple to use and provide great performance. You can simply create a beautiful and highly responsive website in no time. Let's view each of these Webflow Model Agency Templates to find your perfect pick:
Best Model Agency Webflow Template
1. Zaipus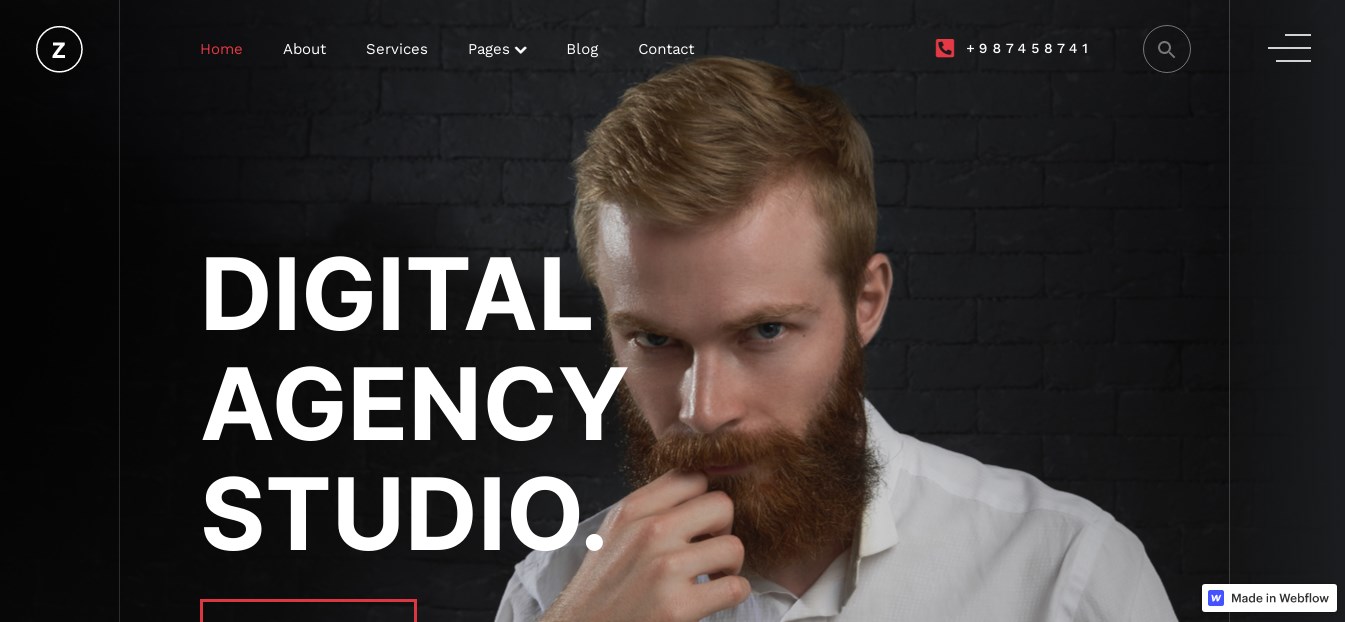 Zaipus is a highly responsive website template designed to build your upcoming business/corporate and agency business website. The template is highly responsive and is developed with modern elements that make your site stand out. It is fully functional for any kind of agency. The template further offers CMS features. Zapius has UI styles that are eye-catching and trustworthy. With the use of this template, you can win the trust of your customers. It comes with pre-built pages such as a homepage, about, services, blog, blog details, team, portfolios, and such. It is a ready-to-go Model Agency Webflow Template for any model agency business.
Major Features of Zaipus: 
Awesome and Creative Design

Fully Responsive

Seamless Animations

Fully Customizable

Figma File

Content Management System

Style Guide
---
2. Turkana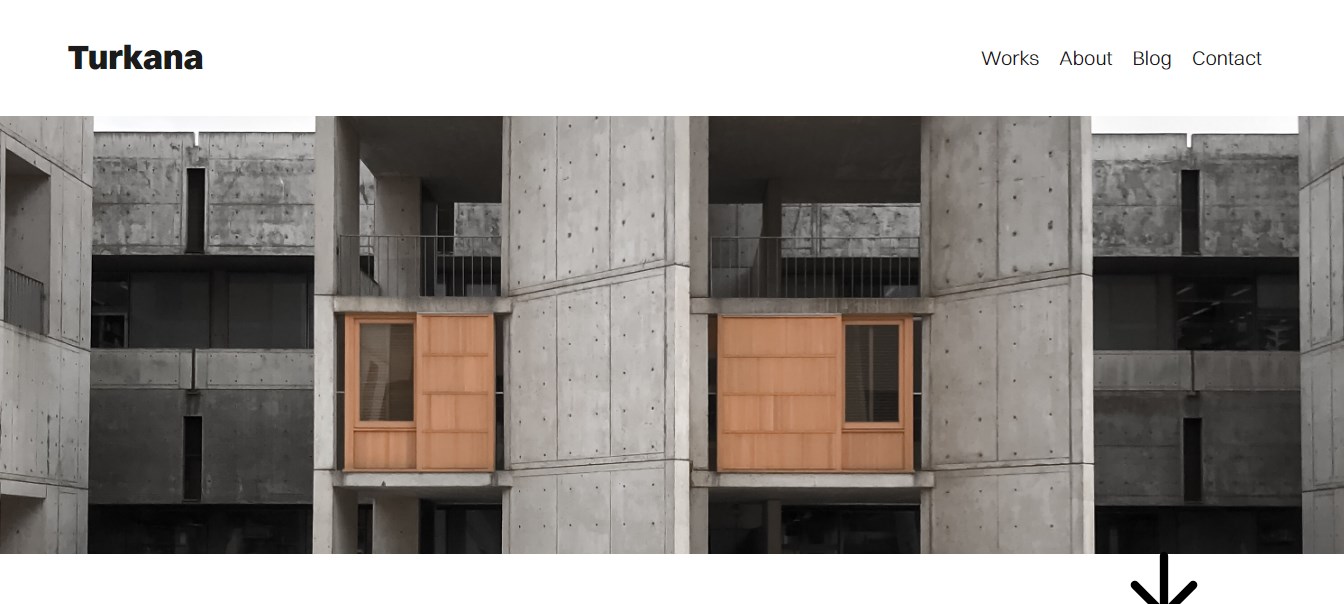 Turkana is a beautiful Model Agency Webflow template with a minimalistic aspect and design that forwards your branding most cleanly. It is a highly responsive business template that presents your business in the best way possible. The template is integrated with the vertical scroll which is unique to the site. Turkana is primarily developed for agencies and creative studios but the multipurpose aspect of the template makes it a perfect fit for any kind of business. It is a template built in a modern approach ensuring a smooth response. 
Major Features of Turkana:
Multipurpose Template

Minimalistic Design

Highly Responsive 

Webflow Content Management System

Style Guide

Animations

Always Up-To-Date

Retina Ready

3D Transforms
---
3. Brooklyn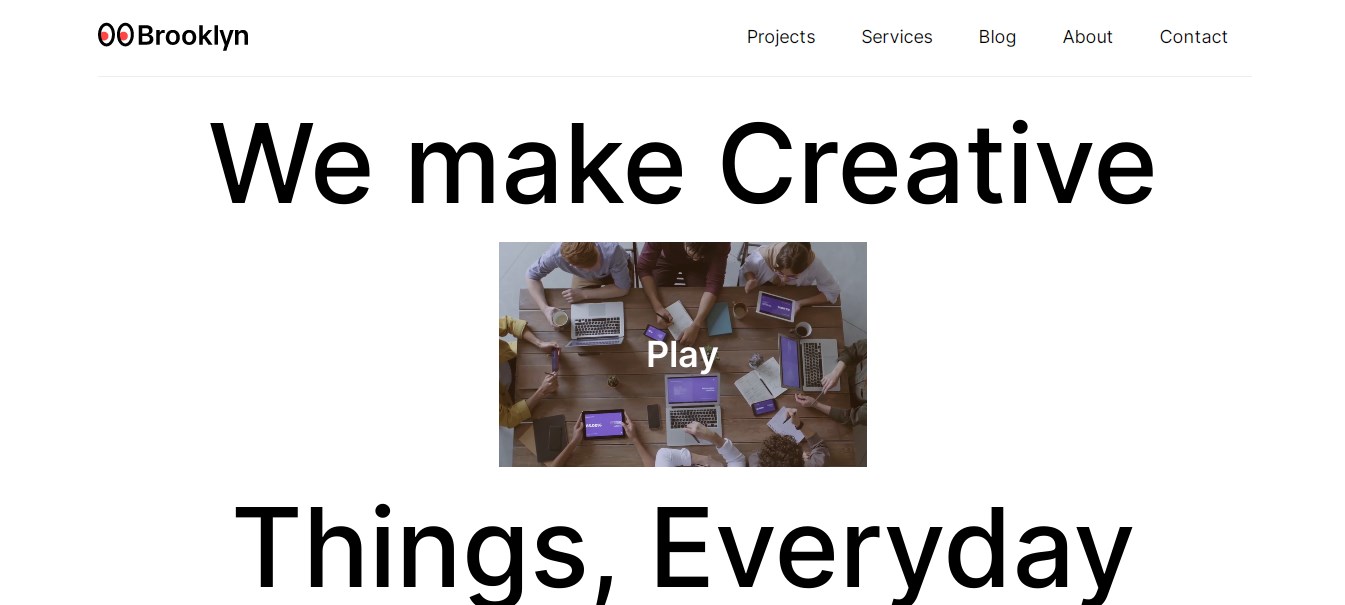 Brooklyn is yet another best creative agency Webflow templates that is a perfect fit for your model agency website. Whether you're a Designer, Agency, or Creative studio, Brooklyn takes your site to a whole other level with its beautiful layout, smooth animations, and great performance. The template is a fit to pixel-perfect with a touch of elegance. With the use of rich animations and interactions, you can build an agency site. The features offered by the template are unique and enriched. 
Major Features of Brooklyn:
Responsive Design

Responsive Navigation

Media Lightbox

Background Video

Interactions

Forms 

Symbols 

CSS Grid

Custom 404 page

3D Transforms

Retina Ready
---
4. Epic
Epic is a modern creative agency website template built for modern creative websites including agencies, portfolios, graphic designers, and UX/UX artists. The template allows you to display your art and creative creations in a truly modern manner. Epic is a perfect fit for Model Agencies too as the template has a minimalistic approach with full customization options. Epic comes with already-made components that can be the starting foundation of your website. It is a modern template that helps you build a stunning website in minutes. 
Major Features of Epic:
Simple and User-Friendly

Fully Responsive Design

Free Template Updates

Fast and Friendly Support

Style Guide

Retina Ready

Symbols and Fonts

Responsive Navigation

Ecommerce Integration

Content Management System
---
5. Plots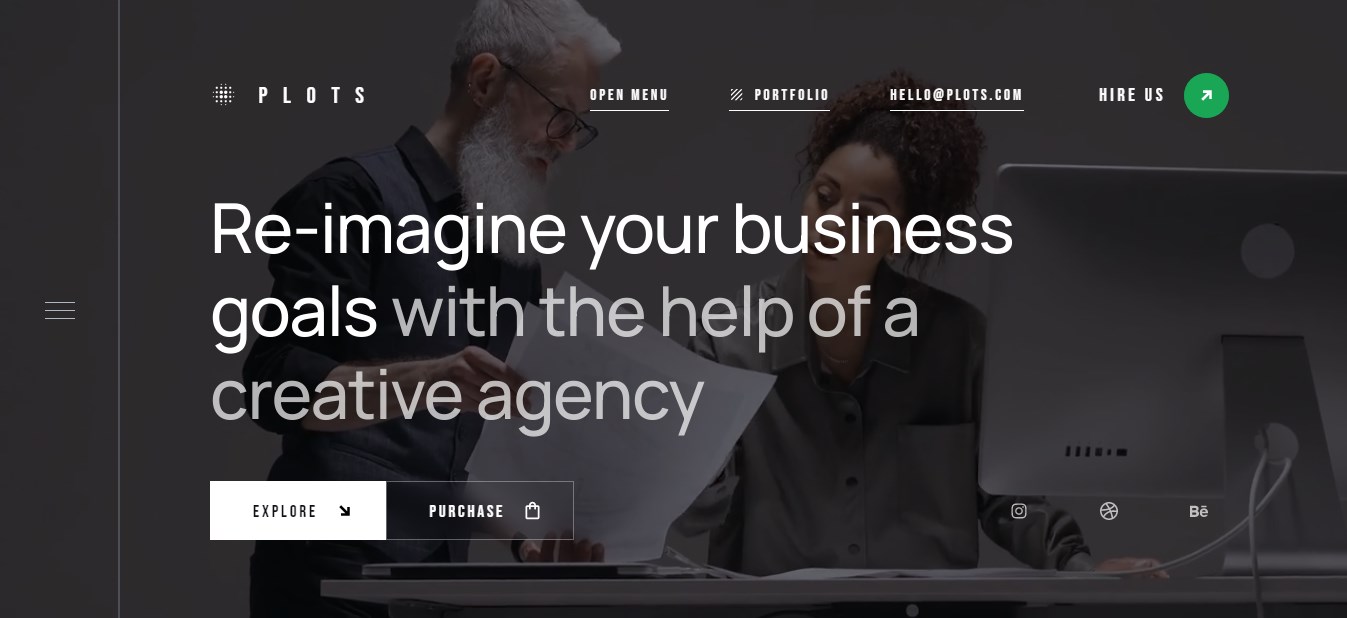 Plots is a modern agency and creative website template offering numerous reusable custom interactions and animations. The template offers a manageable portfolio, solutions, services, or clients. It is an ideal template for agencies. Plots offer great responsiveness. It is a retina-ready template that provides smooth performance irrespective of the device. The intuitive interactions and animations of the template help you create a high-functioning website in no time. Further, the template comes with enriched features that make it a go-to Model Agency Webflow template.
Major Features of Plots:
Modern and Creative Web Design

30+ Static and CMS Pages

Well-developed by the Webflow Certified Expert

Reusable Unique Interactions and Animations

Fully Responsive Design on all Devices

Animated Custom Aside Menu

Symbols, Interactions, and Images

Pages Include Set-up CMS Collections
---
6. Circle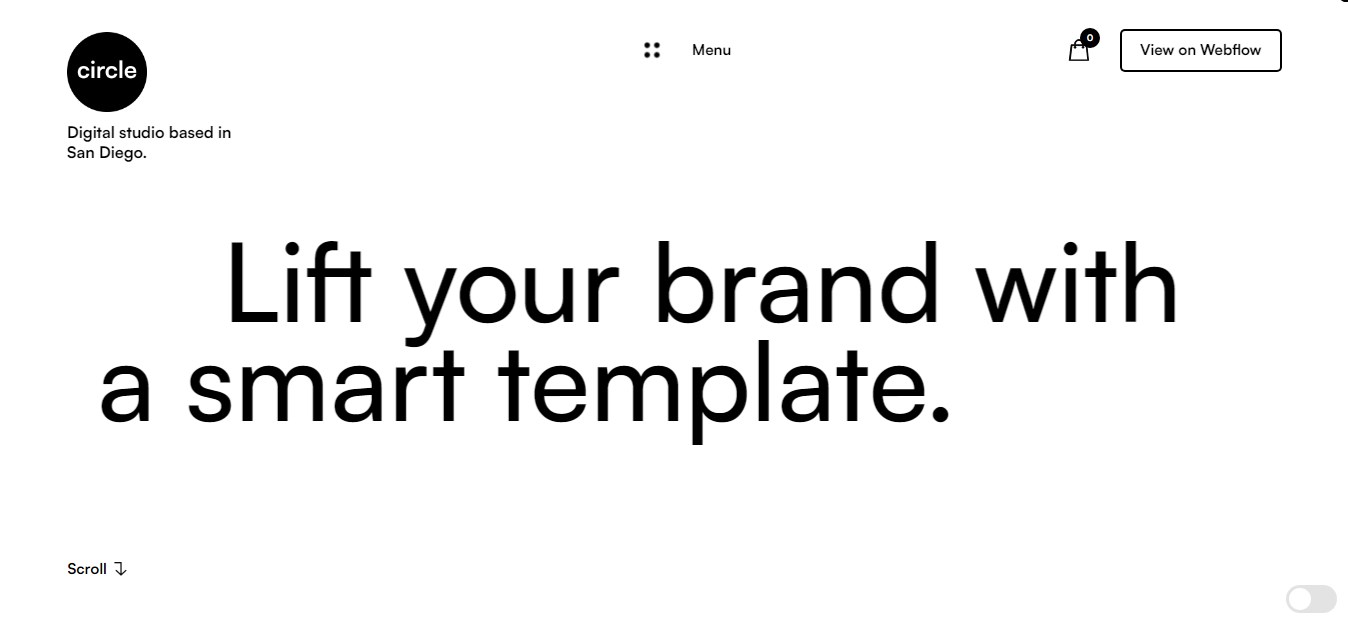 The circle is an ultimate Model Agency Webflow template that saves you countless hours spent in the design and development of the pre-built website. The template is made in white style and has clean typography that makes it memorable. The black/white color palette makes it unique. Circle offers great responsiveness. The template has a clean, modern, and organic design that can be adapted and used in your model agency site. It offers 3 beautiful landing pages to select from. You can make use of 100+ ready blocks and build a stunning site in no time. 
Major Features of Circle:
Clean, Modern Design

Easily Adaptation

Responsive Design and Layout

3 Amazing Landing Pages

Timely and Effective Support

Retina Ready

100+ Ready Blocks

Ultra-High Resolution Graphics

Usability and User-Experience
---
7. Linda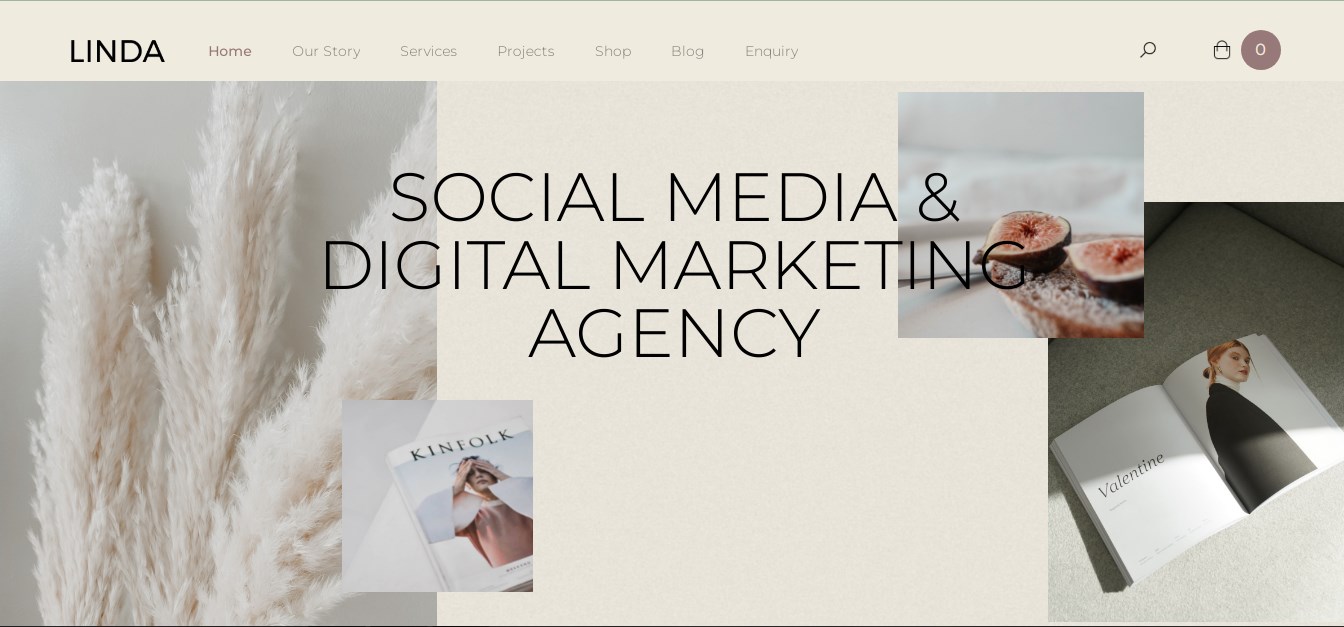 Linda is a high-quality Model Agency Webflow template specifically crafted for agencies wanting to give a strong online presence. The template helps your site stand out and make your dream come true with a stunning website that attracts tons of customers. The template is perfectly optimized for all popular resolutions and devices. Your customers can experience smooth performance on all devices. Linda is fully customizable. You can customize fonts, colors, titles, texts, images, page structures, and everything to meet your ideal site needs. 
Major Features of Linda:
High-Quality Template

Mobile Ready

Fully Customizable

Responsive Design

Webflow Content Management System

Ecommerce Integration

Fast and Friendly Support 
---
8. Knock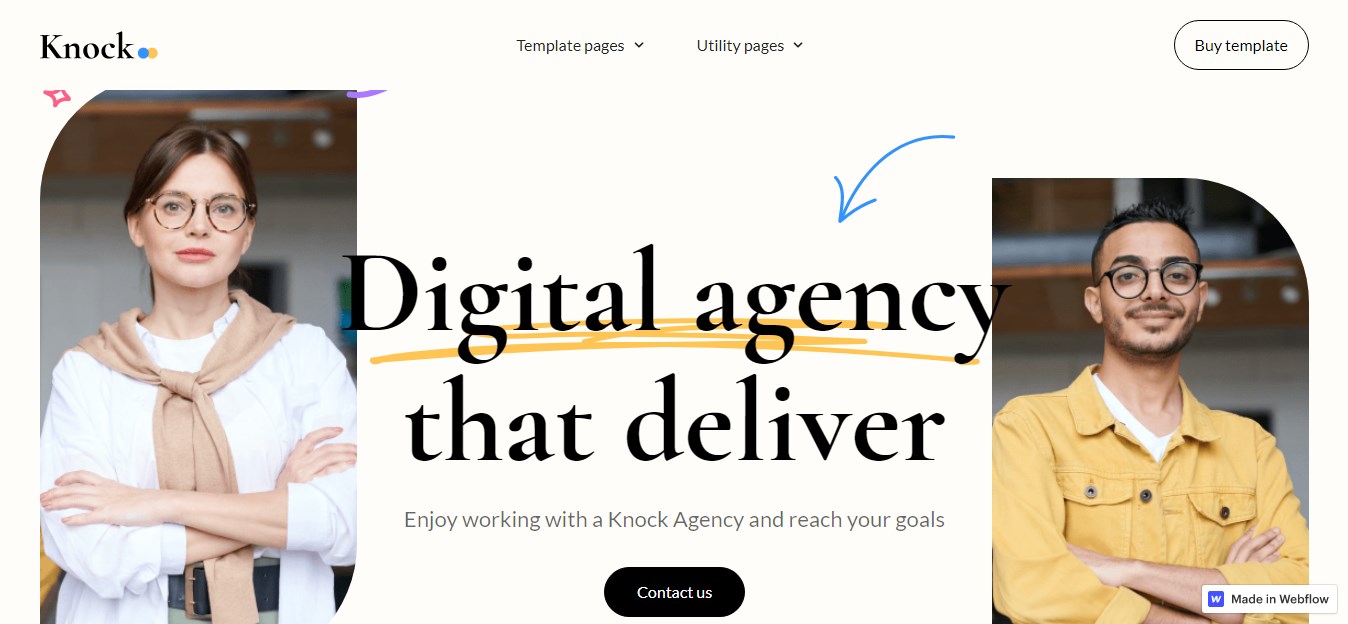 Knock Webflow Template is built for small and medium-sized digital marketing agencies. It is also a suitable template for a Model agency. The template is a perfect choice for those who want to improve their website and make them appear colored, clean, and convertible to the audience. The template is enriched with features and functionalities that help build an attractive website. Knock is designed in a white style which makes the template attractive, beautiful, and convertible. It is simple to use templates with unique features that help you build a beautiful model agency website. 
Major Features of Knock:
Figma Design Source File

Easy Customization

10 Unique Pages

3 Ready-to-Use CMS Collections

High Load Speed Template

Rapid Support

Easy to Change Graphics

Fully Responsive
---
9. Bryant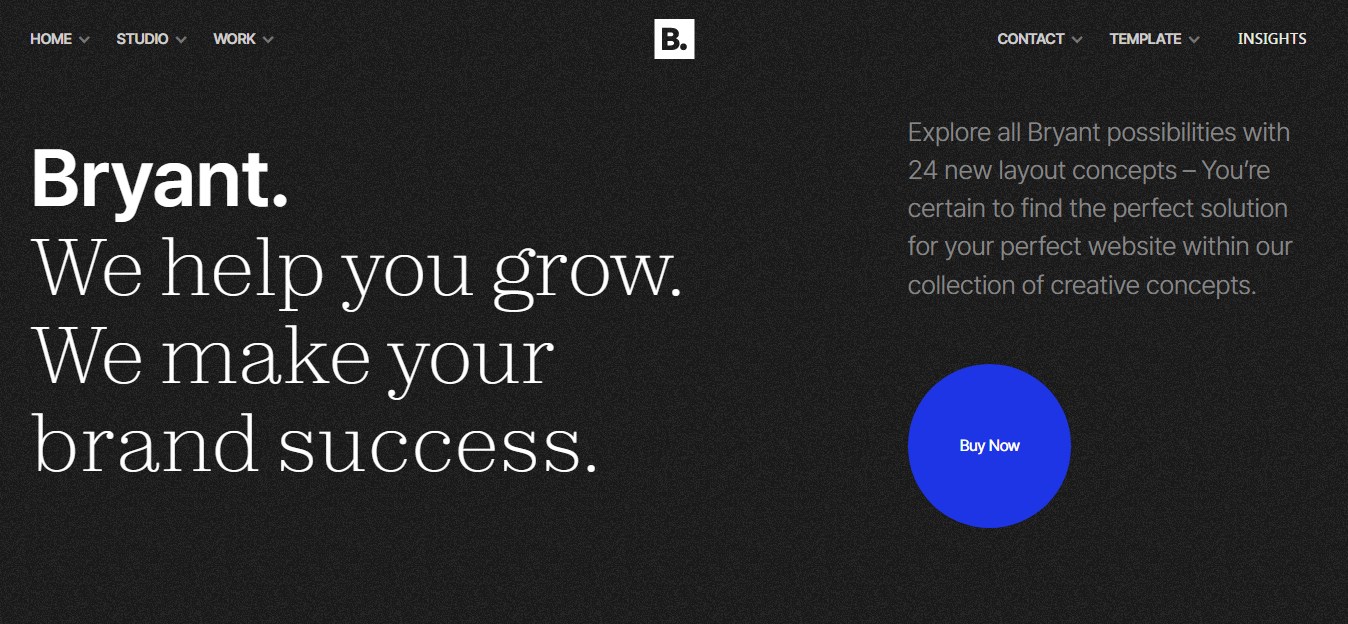 With Bryant – modern and highly responsive Model Agency Webflow template, you can build your bold, elegant, and attractive website in a matter of minutes. It is the best Webflow template for creative websites designed with attention to detail, flexibility, and performance. The template offers 15+ different combinations using modular sections to build everything you need for your site. Combining elegant design with powerful interactions is what you need to wow your audience. 
Major Features of Bryant:
35+ Website Elements

20+ Pages

Showcasing Digital Products

Smooth Animations

Elegant Design

Advanced Interactions

Global Elements and Styles

Stylish Typography

Design Options Galore
---
Wrapping Up
This is the end of our collection of 10+ Best Webflow ModelAgency Templates. All the templates mentioned in the list are highly responsive and ensure great performance irrespective of the devices. View the demo of each template along with the description to get your perfect pick. All these templates have functioned providing a beautiful online presence to thousands of Model agency businesses.
We have selected these templates as the perfect pick for you based on their layouts, demos, reviews, appearances, features, typographies, and all the elements in general. The list consists of minimalistic as well as boldly styled templates. It all depends on your idea of an ideal website to make your pick.
If you have used any of these templates before, do share your experience with us in the comment section below. Also, let us know if we have missed out on any of the top Model Agency templates on the list.
Check-Out: