Are you looking for the Best SEO Webflow Template to give a rocket start to your Website? 
Search Engine Optimization is one of the major elements to rank your website on Google or any other webpages. One of the main reasons why business is building their website is to get wide recognition. But how can it ever be possible? The simple answer to the question can be SEO management and analysis. It can function by ranking your blogs on the Google search list letting users on the web know about your ideas and thoughts on presenting information, idea, video, tutorial, descriptions,s and such. 
Businesses like blogs or travel websites involve a huge source of earnings through SEO. When your article, posts, and blogs rank on the pages of Google, it adds value to your website improving the Domain Ranking, Domain Authority, Site Performance, and many other aspects. 
A ton of credentials towards the SEO of the site depends on the template you select for your website too. An SEO-optimized template functions in helping you create content on the website that ranks well on Google. So, if you too want to increase the performance of your website and rank it well to get wide recognition, SEO Webflow Template is the solution for you. SEO Webflow Templates is one of the Premium Webflow Templates to have for your website. 
The article is also great for SEO agencies who want to gain wide recognition for their SEO services and attract customers to their websites. In this article, we have the collection of 10 Best SEO Webflow Templates developed to give your website the traffic visibility, and audience that it deserves. Let's view them in detail:
Top Best SEO Webflow Templates
1. Seofy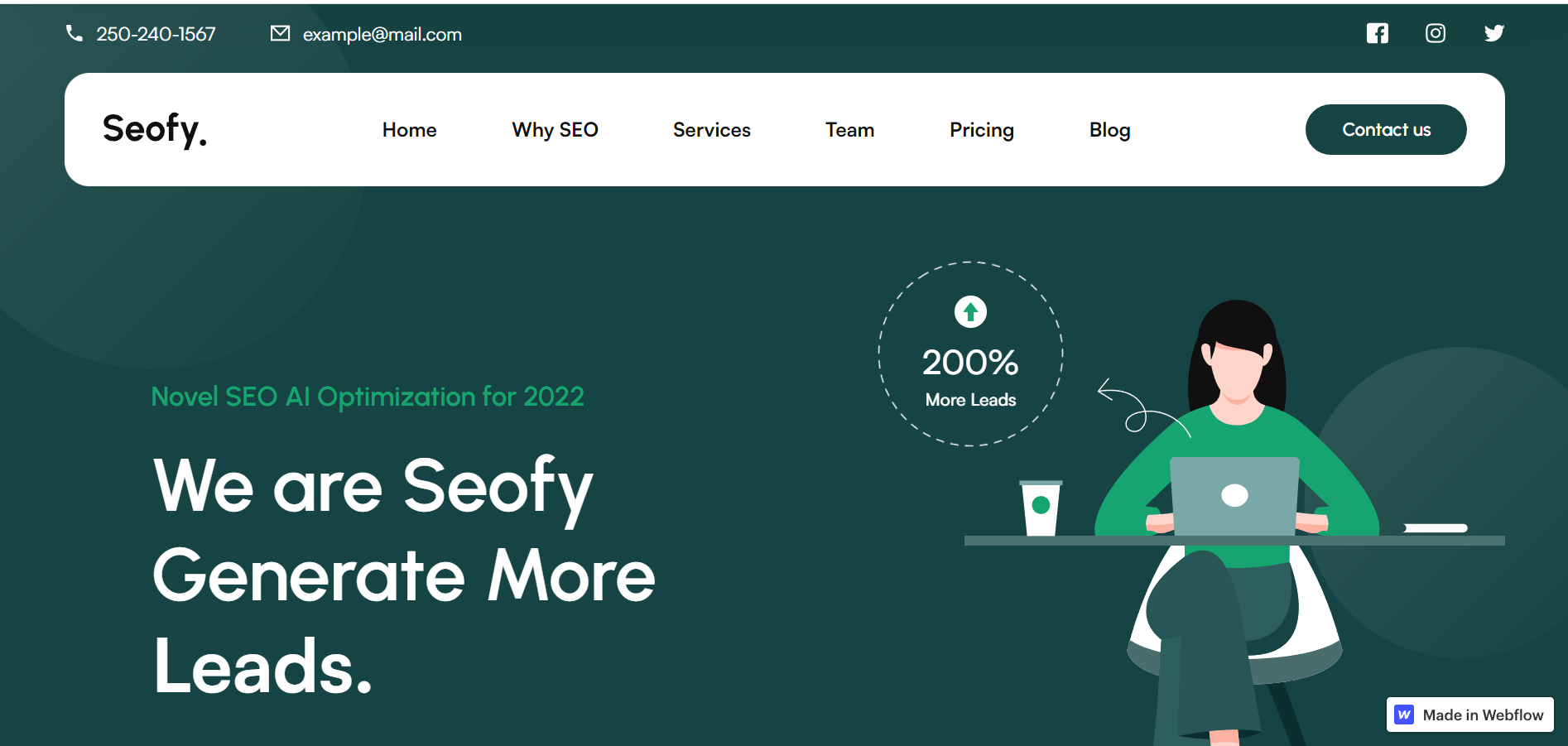 Seofy is one of the most responsive and functional SEO Webflow Templates that enable you to generate amazing revenue, business, and leads. The professional support team of this template will make sure to guide you through your every problem. Moreover, the updates of the template are made as per the requirements of its users. This template is designed to showcase a beautiful website with amazing features and functionalities in the perfect layouts.
Major Features of Seofy: 
Beautifully Crafted and Tailored
Stylish and Elegant Design
Responsive Navigation
Pleasant Interactions
Amazingly Designed Contact Form
Super Responsive in All Devices
Media Lightbox
Sharp and Vivid Images
---
2. SEO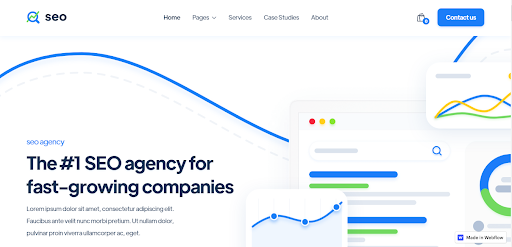 SEO is a premium Webflow template designed and developed for top-notch SEO agencies. The template includes every necessary component and element to help you build a beautiful and visually responsive SEO agency website. With the use of the template, you can turn your visitors into your customers. If you're looking for a premium template to create an SEO website, SEO is the ultimate solution. It provides a stellar online presence for your business and impresses your clients. 
Major Features of SEO:
Unique and Premium Design

Speed Optimized

Perfect Responsive 

Seamless Animations

100% Customizable 

Figma File

Webflow CMS and Ecommerce

Always Up-To-Date
---
3. Lectors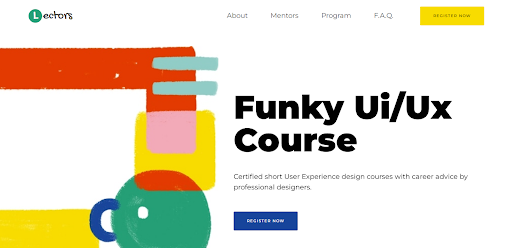 Lectors is a beautiful website designed for you to showcase your courses. In a sense, you can display your SEO services and courses on the website to attract potential visitors on their website and later convert them into your customers. The template includes funky illustrations and infographics designed to give an appealing online presence to your business. It is an SEO-friendly template that is simple to edit. You can build your SEO agency website with great simplicity using Lectors. 
Major Features of Lectors:
Built and Designed to Industry Standards

Multiple Header Variations

Funky Illustrations and Infographics

Beautiful Interactions

Powerful Style Guide

Retina Ready

100% Responsive

Extremely Customizable

Great Performance

Funky and Clean Layout
---
4. Markflow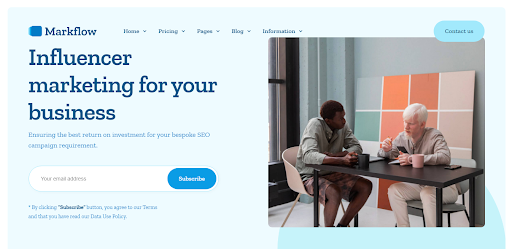 Markflow is a beautiful SEO Webflow Template with an awesome and clean design dedicated to marketing services such as SEO, website analysis, optimization, and many more. The template comes with custom pages and lots of content blocks to help you build your website with ease. It offers unique pages to present your services in the best way possible. Markflow has a minimalistic design that is a pleasure to view. Coming to the page of the site, offers a responsive design and layout to attract visitors. 
It is an SEO-optimized template that gives your website a strong online presence. With the use of the template, you can attract many visitors to your website and turn them into your potential customers. It's all simple and easy with Markflow. 
Major Features of Markflow: 
CMS Template

Modern, Simple, and User-Friendly

Fully Responsive

Video Background

Retina Supported

4X Landing Pages

About Us Page

Fast and Friendly Support

Free Template Updates

Google Fonts
---
5. Ava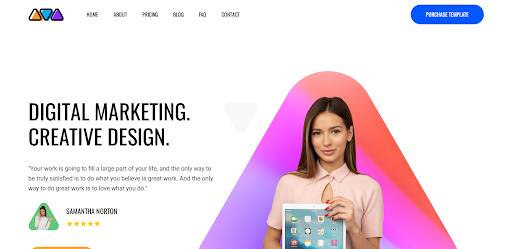 Ava is a perfect SEO Webflow Template that powers you to elevate your business with a contemporary design. It is a perfect suit for your SEO agency offering SEO-related services. Whether you want to create a marketing, SEO, branding, or creative agency website, Ava has got you fully covered. Using this template, you can launch your blog and app landing website as well. It is a go-to template for creating a beautiful and highly responsive website. The template offers a simple and clean design that is a pleasure to view. It comes with many pre-built pages, so you can simply edit the content and your site is all ready to go live. 
Major Features of Ava:
Responsive Design

Responsive Navigation

Responsive Slider

Interactions

Forms

Symbols

CSS Grid

Web Fonts

Retina Ready

Content Management System
---
6. Photofolis
Photofolis is an SEO-Optimized SEO Webflow Template designed to build a beautiful portfolio website for photographers. The template is also a perfect suit for creative businesses. It comes with intuitive interfaces to attract the attention of your clients and surprise them with the cleanliness of design and animation. Photofolis contains 40 unique icons to help you create a beautiful website of your choice. One with no Webflow experience can also create a highly responsive website using the template as it offers easy to edit options and customization. The template is the preparation of a template for SEO. 
Major Features of Photofolis: 
Built and Designed to Highest Industry Standard

Unique Infographics

Beautiful Interactions

Powerful Style Guide

Webflow Optimised

Retina Ready

100% Responsive

SEO Optimized

Great Performance
---
7. Alpha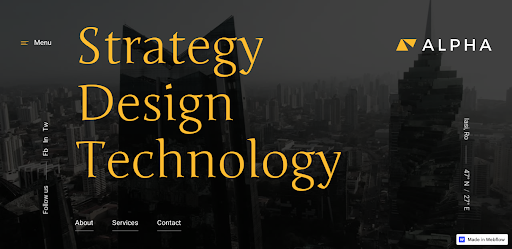 Alpha is a beautiful Website template designed and developed for creative, digital, SEO, and media agencies of any kind. The template is flexible enough to be used for any sort of business. Further, it is a perfect pick for startups and anyone who wants to build a highly SEO-Optimized website. It has a modern-looking landing page to attract visitors to the site. The template comes with pre-built pages and sections with features such as interactions, animations, forms, navigation, symbols. It is a retina-ready template. 
Major Features of Alpha: 
Customized for Mobile

Style Guide and Utility Pages

Smooth Animations

Global Swatches

100% Customizable

Responsive Design

Responsive Navigation

Retina Ready

Symbols 

Web Fonts 

Video Background 
---
8. Athena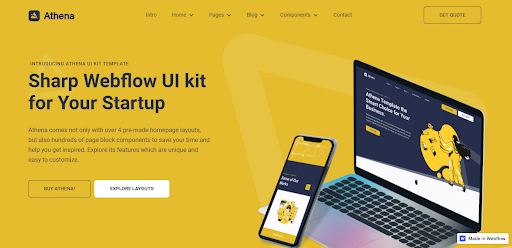 Athena is a UI kit SEO Webflow template designed for startups and businesses. The template comes with pre-built homepages and tons of inner pages with useful components to help you build a stunning website right away. You can simply select from 4 unique homepages. The template is built with the best SEO strategies in mind to help you create the best website for your company. Using the template, you can build a highly responsive SEO-Optimized website in a few hours. 
Major Features of Athena: 
4 Homepage Layout

A lot of Components

Beautiful Typography

Infinite Possibilities

Documentation and Support

Fully Responsive Browser Compatibility

Working Contact Form
---
9. Castaway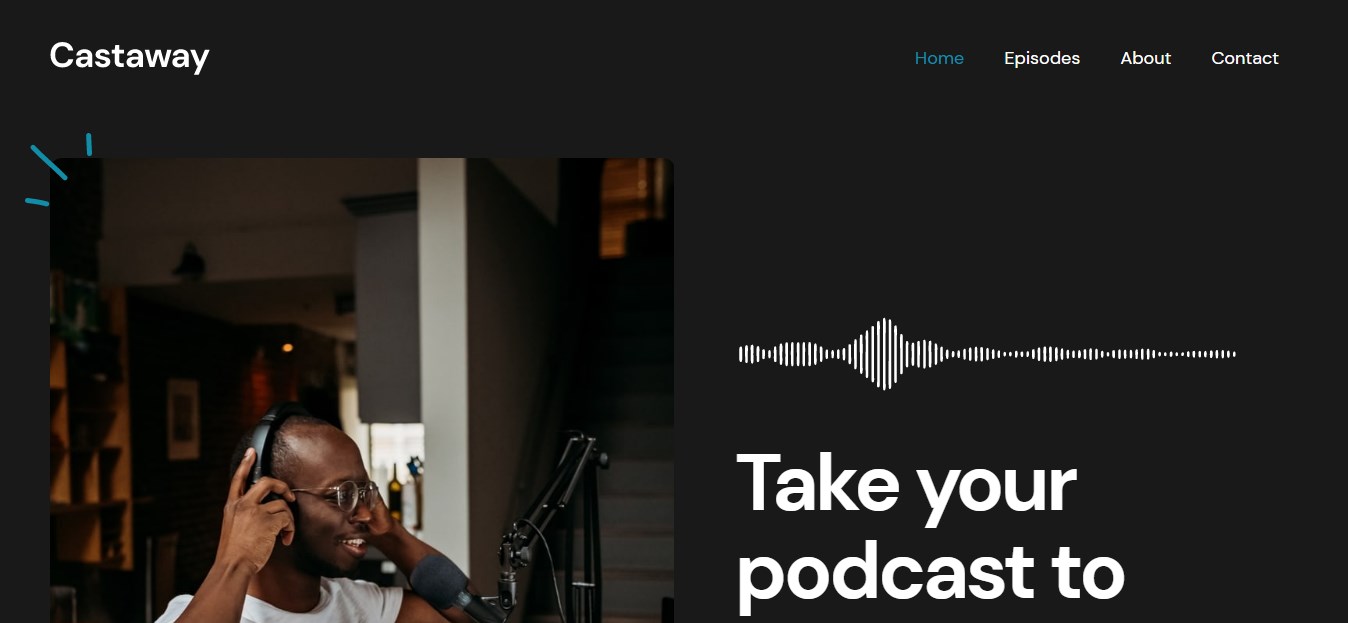 Castaway is a dark, sleek, and minimal SEO Webflow template designed and developed for people looking to showcase their podcast in a style. It is an SEO Optimized template with a minimalistic design. The clean and responsive design of Castaway allows you to focus on what matters – the content. The dark and beautiful typography makes this template stand out from the rest. It is a CMS-powered template with manual updates from time to time. 
Major Features of Castaway: 
CMS Powered

Sort Episodes

Quick Add Categories

Recommended Switch Option

Testimonials

Contact Form

Newsletter Support

Mobile Responsive

SEO Optimized
---
10. SuperBlog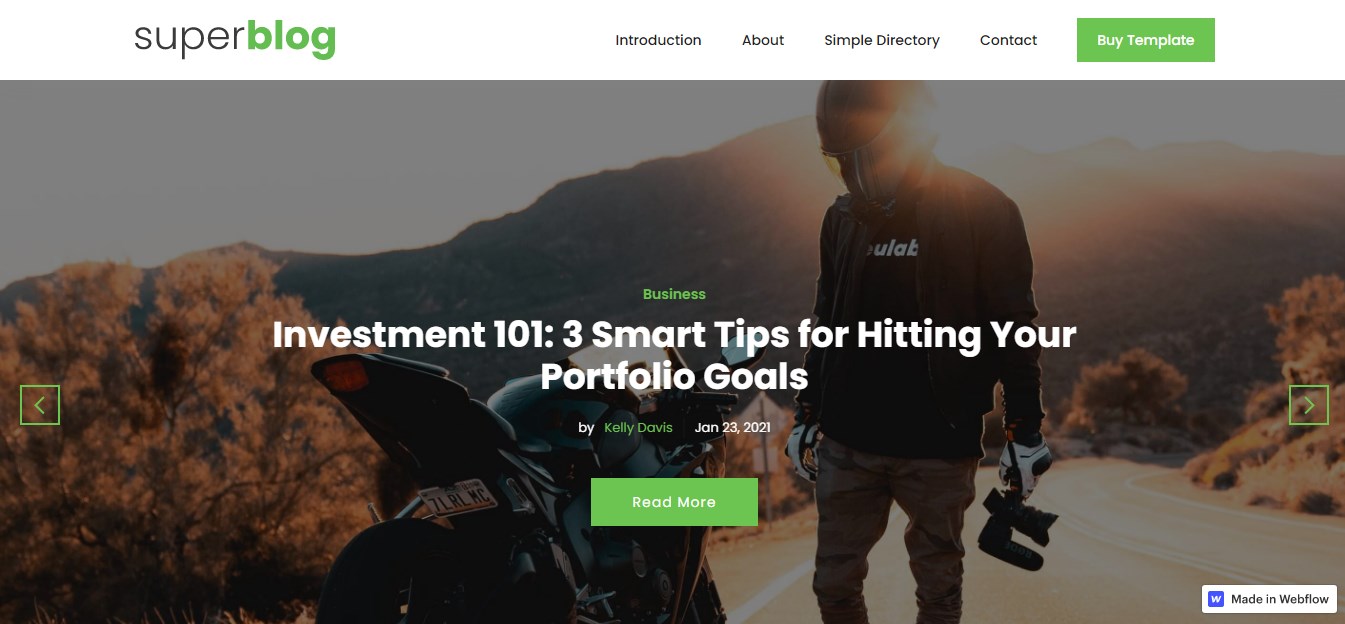 SuperBlog is an SEO-Friendly Webflow Blog Template built from the ground up to showcase your new blog content in a minimal, beautiful design with a clean layout and content structure. The template is built to accommodate a plethora of blog types. It comes with pre-made pages including 3 homepage versions. It further offers pages such as About, Contact, and more. A blogger can set out a design template and build the website. SuperBlog is simple for a newcomer to a regular visitor. The template offers a fast load time and appears responsive on all devices. 
Major Features of SuperBlog:
Made for Bloggers, By Bloggers

CMS All the Things

Lightning-Fast Speed

Simple Directory and Robust Blog Pages

Multiple CMS Collection for Collaboration

Built for High-Converting Design

100% Customizable

All you Need, None of the Fluff
---
Wrapping Up
Here, we come to the end of our article 'Top 10 Best SEO Webflow Templates.' Webflow is relatively a growing platform with the number of users contributing to it on increasing amount. As it grows, there can be much more highly responsive templates designed and developed for the users. 
The SEO Webflow Templates mentioned in the list are top of the Webflow. If you're on the thought of building an SEO agency website, SEOFlow can be the perfect fit for your website. However, make sure to understand the need of your business and select the template accordingly. All the templates mentioned in the list are highly responsive and come with great responsiveness and layouts. Be sure to view the demo, detail, features, layouts, appearance, responsiveness, functions of the template to find your perfect pick. 
If you would like to suggest any particular SEO Webflow template to be included on the list, do let us know in the comments section below. 
Also, Check-Out:
Stuck Somewhere?
Connect With
JustHyre
Hire WordPress Engineers for custom jobs like Website Customization,
SEO Optimization, Clearing a Hacked Website, Installation & Configuration & more.
Connnect with JustHyre