Are you in the search of the Best Webflow Photography Templates for your website? Well, it's now time to get you started with the creation of a beautiful photography website to show your work in the most appealing way. Check out this collection of 10+ Best Webflow Photography Templates to find your perfect need and get started away.
We are in the 21st century where there are no typical jobs or professions to earn money. It is your passion, skill, and interest that makes you money. Be it any of the things, your hard work and effort are equally necessary for everything you do. In the case of photography, it is one of the most prioritized professions with wide importance in all sectors.
Be it a wedding reception or grand promotions or product launches or a model photoshoot – a photographer is a wide preference.
If you too are a photographer in the search of the best opportunities to showcase your skills, you can create a website that represents you the best. The creation of your photography website can be like a portfolio to present your work to the world. You can include your skills, training, works, reviews, images that you have clicked, your area of work, interest, and all. It can all be done on a single website. In order to do this, you'll need a perfect template to start your website.
Best Webflow Photography Templates 2022
In the year 2022, give your passion the fire it's lacking by creating a stunning website and giving a great flow to your work. I have come up with a collection of 10+ Best Webflow Photography Templates that come with great features and functionalities to help you create a stunning website and get started quickly. The templates are highly responsive, have great layouts, and provide fast and appealing performance. You can simply create your photography website in a few hours with very little difficulty.
Let's view these templates in detail and help you select the best Webflow Photography Templates.
1. Finimal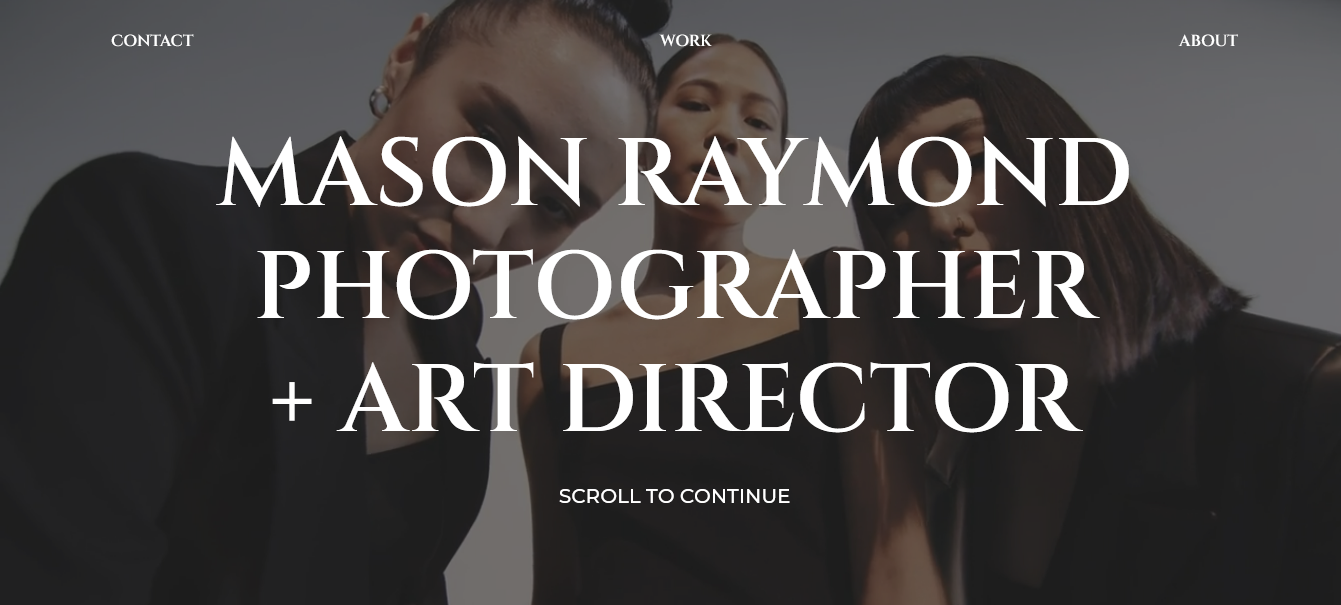 Finimal is a minimal Webflow photography template with multiple CMS layouts for all your photography projects. It helps you to build a perfect website to display your work in a visually appealing way. You can quickly get your portfolio up and run your site in style with Finimal. It has stylish layouts and animations to try out. The template also has options to add background videos.
It provides great interactions and animations. Finimal is highly responsive and appears great on all the web browsers and devices. It is a beautiful photography template to build your website and provide a stunning online presence of your work.
Major Features of Finimal:
Interactions
Animations and Forms
Responsive Navigation
Retinal Ready
Web Fonts
Background Videos and Symbols
Smooth Animations
Customized for Mobile Devices
Contact Form
Style Guide and Utility Pages
100% Customizable
---
2. Perception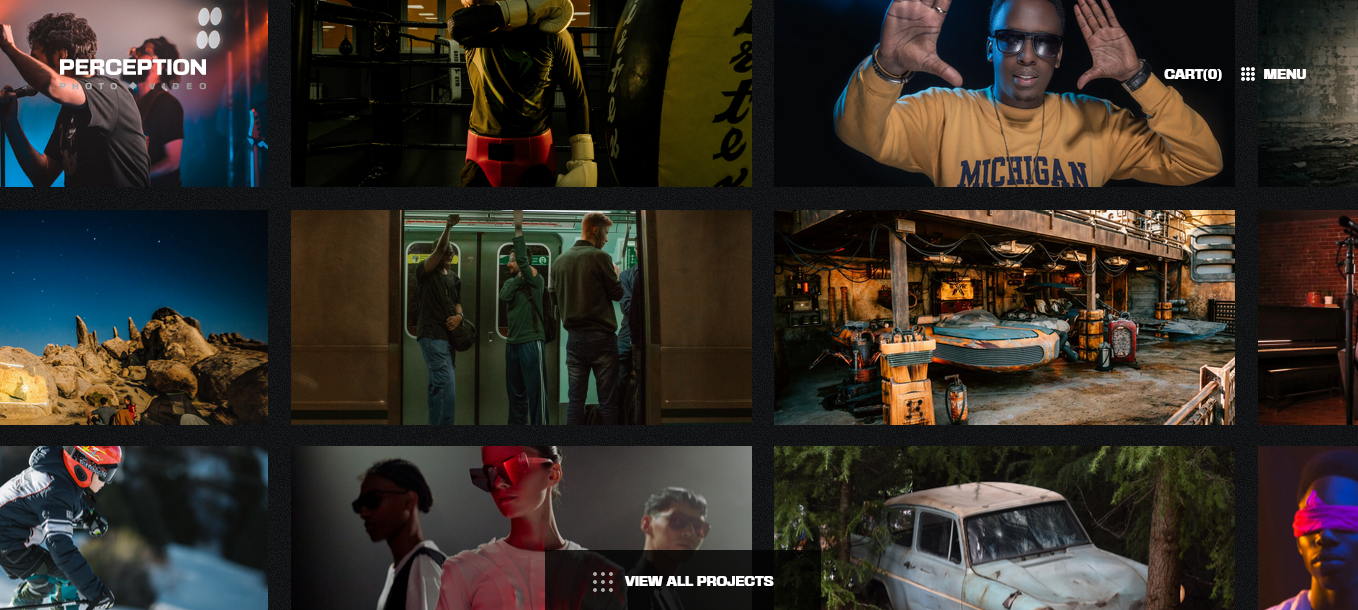 Perception is a fascinating Webflow Photography Template for any website. It is an ideal choice for independent photographers or photography studios. The template offers a delightful user interface and interactions to showcase your projects in the best way possible.
All the animation in Perception will give your brand the personality it needs. It helps you to express yourself more and differentiates you from your competitors. It creates a powerful impression with its highly responsive design. The template is fully functional and provides exceptional performance on tablet and mobile devices. The template is very easy to customize and allows you to build a stunning website in no time.
Major Features of Perception:
Animations to Build Brand Personality
Responsive Design
Easy to Customize
Free to Use Assets
Webflow Template Support
Shop Categories
Contact Option
Beautiful and Responsive Homepage
Work Content Management System
---
3. Layers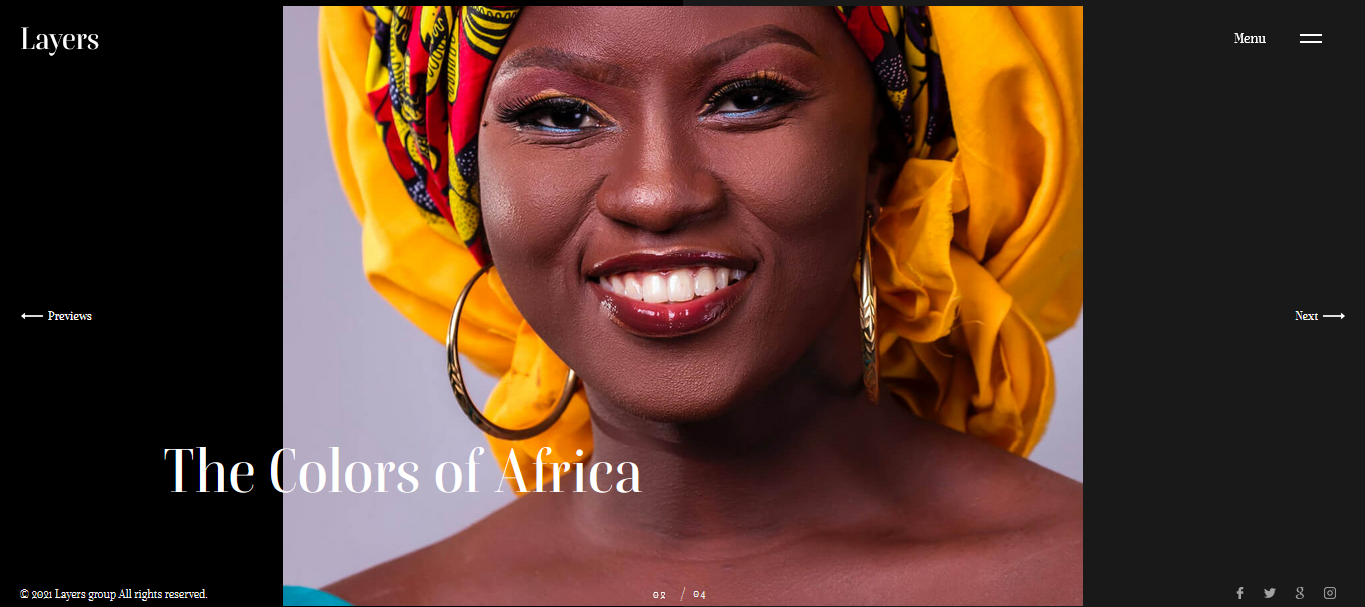 Layers is a clean and minimal Webflow Photography template for the creative photography portfolio website. The template provides full support and comes with 100% responsive layouts that appear great on all devices. You can design and create awesome photography portfolios using Layer template.
Simply select one from the options and make it your own. Layers come with pre-made components that you can use as the foundation of your website. with it, you can create a stunning website in minutes. The template is 100% customizable. You can design and create the whole website without having to touch a single line of code. It can be used for personal as well as commercial needs and usages.
Major Features of Layers 
Beautiful Homepage and Service Page
Galleries, Blogs, and Blog Pages
Contact Form
Style-Guide
Password Protected
Free Template Updates
Fast and Friendly Support
Retina Support
Fully Responsive Design
Classic, Simple, and User-Friendly
---
4. Photy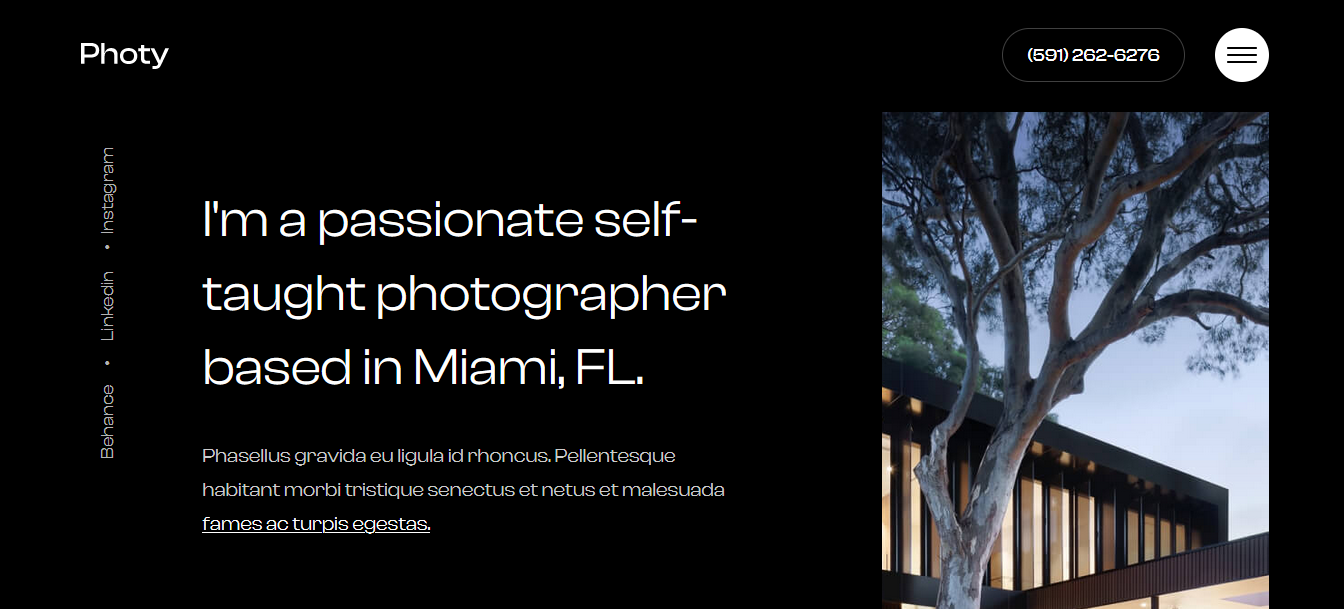 Photy is a modern and beautiful Webflow Photography Template. It is an HTML website template with a unique design and smooth animations. The template is fully responsive and provides great performance. It is a perfect fit for photographers. Photy is optimized for mobile devices such as tablets, smartphones.
You can see beautiful animations all over this template. It makes your site feel live and a pleasure to view as well as use. There are a lot of interactions in the template to apply and check out. The template provides the power of Webflow CMS to edit and add your blog to the website. It is a powerful yet simple to use photography template.
Major Features of Photy:
Fully Responsive
Smooth Animations
CMS for Events and Blogs
Global Swatches
Usage Rights
Interactions and Symbols
Custom 404 Page
3D Transforms
Responsive Navigation
---
5. Photographer X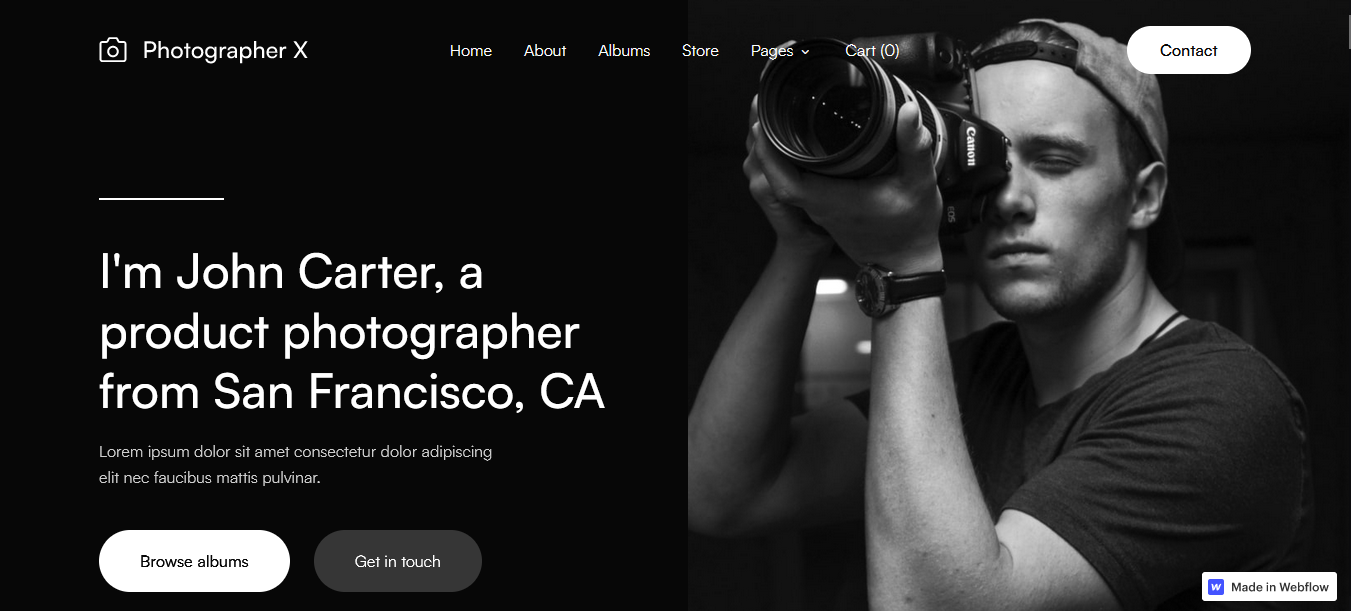 If you are in search of the amazing-looking Webflow Photography template, Photographer X is the perfect fit for you. It boosts your brand as a photographer or as a photography studio. It is a UI kit-designed template built to help you have an amazing website as easy as 1, 2, 3. Photographer X is designed following the latest design trends of the web so it gives a modern, high-quality, and long-lasting photography portfolio website.
It is an optimized template that is lightweight and fast on all devices. The template is fully responsive and provides great performance. Along with responsiveness, you get seamless animations and interactions with this template. It is everything you need to get started with your photography website.
Major Features of Photographer X:
Unique and Premium Design
Speed Optimized
Perfect Responsive
Seamless Animations and Interactions
100% Customizable
Figma File
Webflow Content Management System & Ecommerce
Always Up-To-Date
Password Protected
404 Page
Styleguide
Full Support
---
6. Elise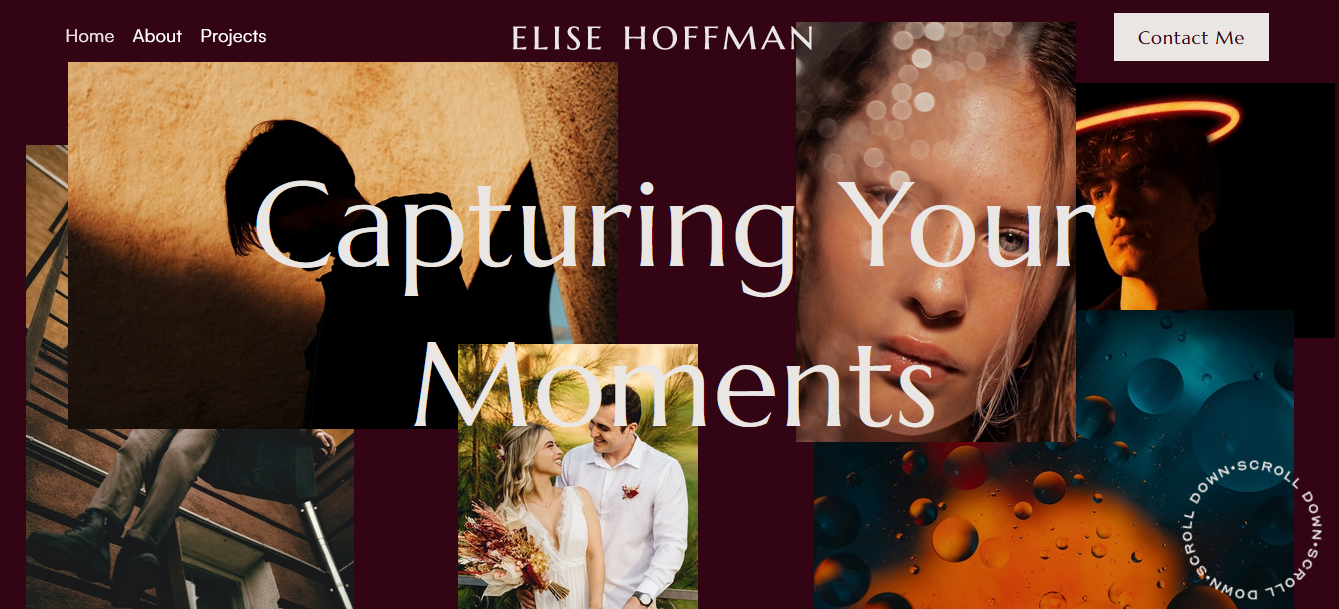 Elise is a clean and modern Webflow Photography template that comes with everything you need to create/set up a stunning and professional-looking photography template. The template is filled with unique layouts, custom animations, and much more to make your website visiting a true experience. Build your stunning website in no time and show of your work proudly with Elise.
The template is the perfect solution for photographers as well as freelancers who need a portfolio to showcase their work in an appealing way. With this template, you can get started right away and build a strong online presence of your work. The template is fully customizable to fit your need and build a site that stands out.
Major Features of Elise:
Landing Page
About Me Section Page
Well Organized Style Guide
Image Licensing
404 Error Page and Password Protection
Fully Responsive Design
Template Symbols
Clean Code
SEO Optimized
15 Custom Interactions and Animations
Supports all Major Browsers
Fully Customizable
---
7. Naomi Stone
Naomi Stone is a carefully crafted Webflow Photography template to build a beautiful portfolio and photography website. It is also a perfect suit for freelancers and creatives. The template has a clean style and modern design that makes your website memorable to your visitors. The template has beautiful header types and work pages.
It further comes with a fully responsive design that works perfectly on any device and any screen. Naomi Stone has a contact form that is perfectly styled and ready to use. It provides browser compatibility. You can get started right away with the ultimate starter pack of the template and build your website in no time. With this template, you get infinite layouts and possibilities to try out and apply on your site.
Major Features of Naomi Stone:
Header Type
Work Pages
Fully Responsive
Working Contact Form
Browser Compatibility
Ultimate Startup Pack
Infinite Possibilities
CMS Structure
100% Customizable
Interactions
Full Support
---
8. Nova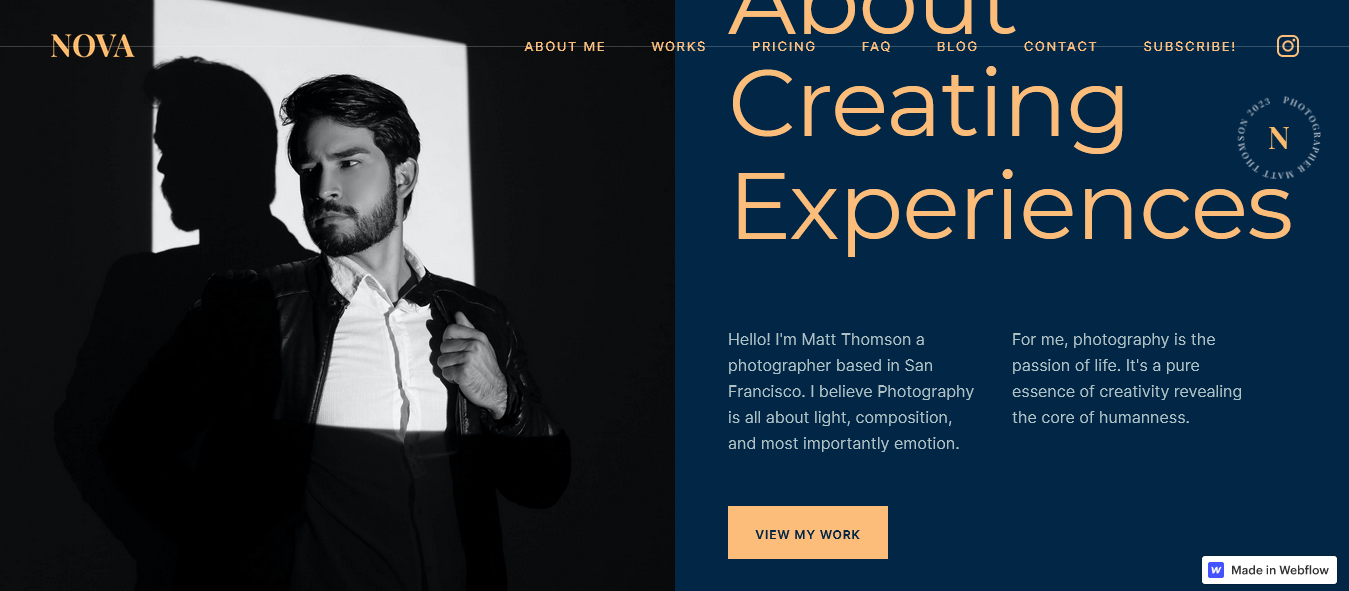 Nova is a beautiful Webflow Photography Template that provides you the power to start your online presence with a one-page style template. It is the perfect portfolio template for photographers and Visual creators who wish to have an online presence of their own. The template has professional layouts and easy to use features that makes your site building journey a piece of cake.
Instead of starting from scratch, you can use Nova to build a simple and fully responsive website. The template provides great responsiveness and works seamlessly on all major web browsers and mobile devices. Further, the template has contact forms, page interactions, multi-sections designs, and much more. You can select from the pre-built templates and get started right away. It has a lot to offer.
Major Features of Nova:
Fully Responsive Design
Retina Supported
 Multi Sections Design
Global Font Colors
Contact Forms
Page Interactions
Utility Pages
Google Fonts
Free Template Updates
Fast and Friendly Support
Fully Customizable
---
9. Aperture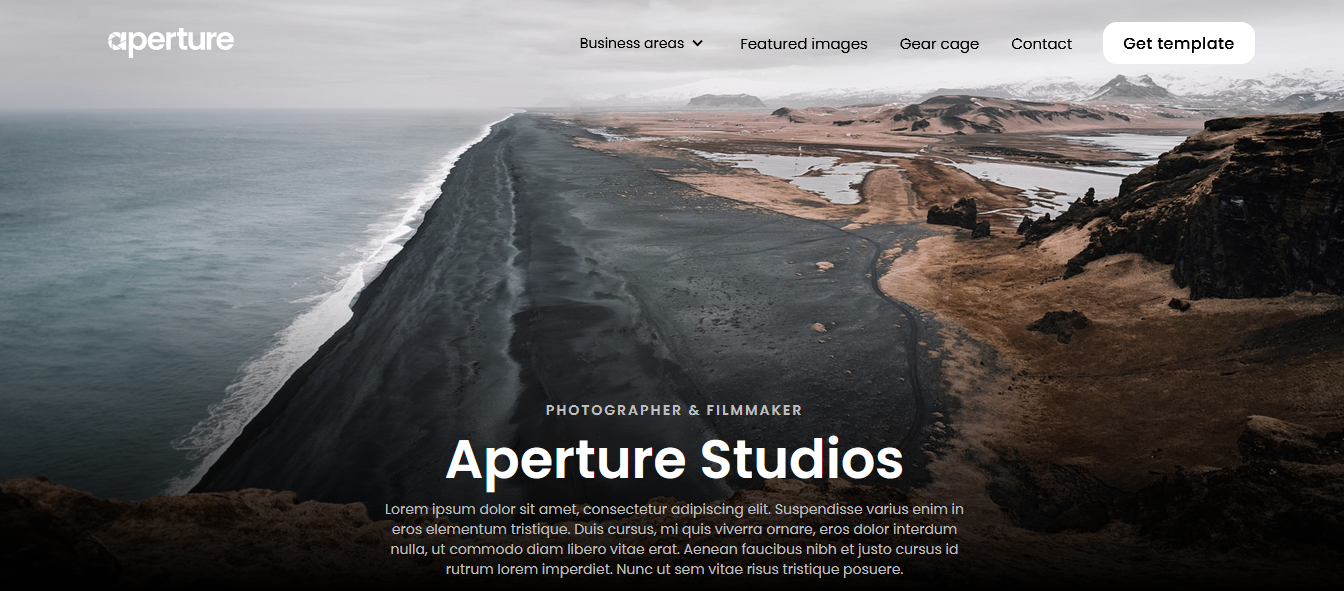 Aperture is a complete Webflow Photography template for modern photography studios and freelance. It combines clean aesthetics with subtle animations and design to help you create a website that displays your pictures in a crisp way. Aperture comes with pre-made pages that can be the starting point of your website. It has everything related to photography. You can simply replace the images and text with your content and your site is all ready to be live. The site has a great appearance and fully responsive designs. Users can gain quite valuable experience from your website.
Major Features of Aperture:
Responsive Design
Media Lightbox
Interactions
Responsive Navigation
Responsive Slider
Forms
Symbols
CSS Grid
Custom 404 Page
Web Fonts
Retina Ready
Content Management System
---
10. Hailey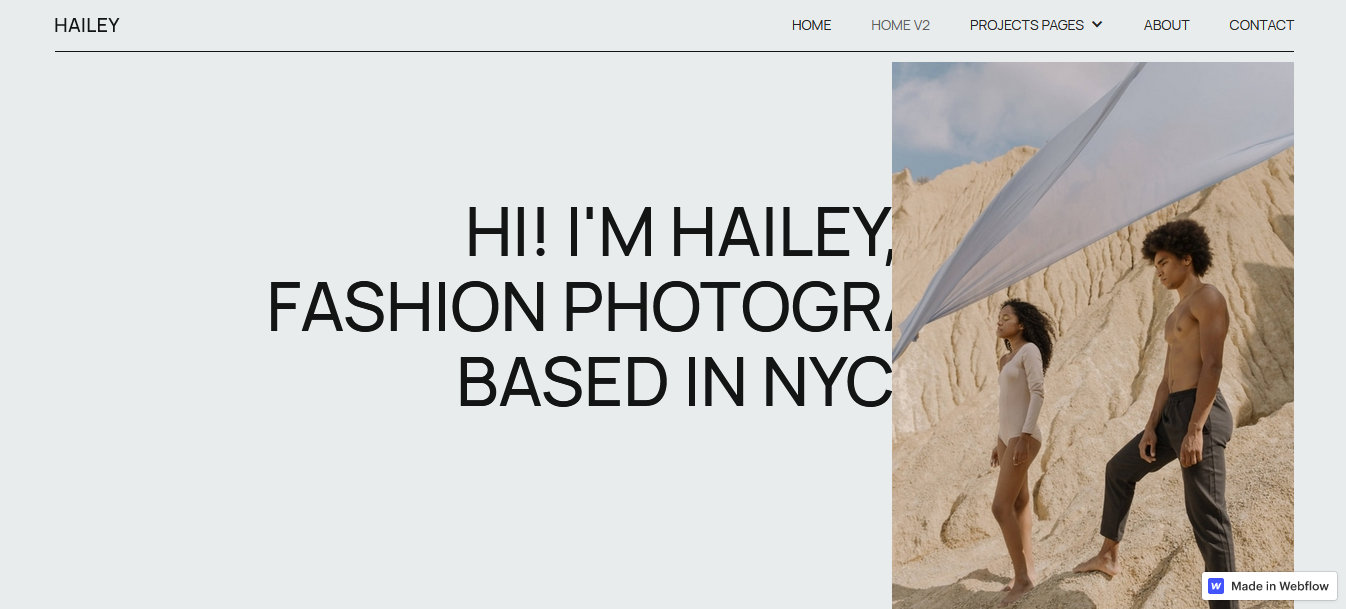 Hailey Webflow Photography Template is a CMS-powered portfolio that is a perfect solution for photographers as well as creatives who love minimal design. The template provides you with the option to select from multiple layout options and get you started creating a unique website that stands out.
Hailey is fully responsive and provides great performance on all the devices. It has a minimal design and layout that makes your site stand out from the rest. Further, you can select the best option among the available templates for your website.
Major Features of Hailey:
Fully Responsive
Retina Ready
Minimal Design
Multiple Layouts
CMS Project Collections
Lightbox Galleries
Easy to Edit and Maintain
Free Customer Support
Homepages with 2 Versions
Contact Form
Easy Customization
---
Wrapping Up
This was the end of our collection of 10+ Best Webflow Photography Templates. All the templates mentioned in the list are highly responsive and come with great features, responsiveness, layouts, designs, and functionalities to help you create a beautiful and visually appealing website that stands out.
Based on your want and need, you can select the best Webflow Photography Template and get started in no time. Make sure you create a site that represents you the best and provides a great online presence.
If you've used any of these templates before, make sure to share your thought, and do let us know if we are missing out on some of the best Webflow Photography templates on our list.
Also, Check-Out:
Stuck Somewhere?
Connect With
JustHyre
Hire WordPress Engineers for custom jobs like Website Customization,
SEO Optimization, Clearing a Hacked Website, Installation & Configuration & more.
Connnect with JustHyre