What are your thoughts on giving a rocket start to your Information Technology IT company in the year 2022? In this article, we have the collection of the 10+ Best IT Company Webflow Templates to guide you a step further in your process.
The world is being led by Technology. It's the advancement of technologies that has made the most difficult things easier like never before. As the world moves ahead in the process, it's our opportunity to learn and grow through Information Technology. Explore the Premium Webflow Templates List.
IT is a vast sector that covers various aspects of technology, Information, the Internet, Software, and much more. Most of the time IT businesses don't require large amounts of money but all it needs is the skilled manpower dedicated to building the services that accommodate individuals in their day-to-day lives. So, if you're an IT professional, you understand the need and importance of a website to represent your business in a global form.
10+ Best IT Company Webflow Templates
If we browse the internet in general, we can find thousands of websites representing various businesses. The reason is its influence on the users available on the internet. Most people around the world have access to the internet, and thanks to technology, individuals search and learn through it.
A website can be a beautiful marketing strategy, informational tool, sales form, and a lot more. It all matters on the way you think about using it. For an IT company, creating a website helps your users to know about your technology and even make a quick purchase. Further, it can be a place for individuals to reach out to you for queries. It can also function as a portfolio showcasing your developments services, and tools developed.
Building a website has a lot of advantages, plus if you're an IT company, you cannot fall behind in one of the most important components of today's business i.e building a website. It all starts with the selection of the best template to build your website. Here is the list of the Top 10 Best IT Company Webflow Templates used by thousands of businesses to build their website and give a stunning online presence. The templates are highly responsive and come with great features and functionalities to help you create the website you have always wished/imagined.
Let's get started
1. Toptech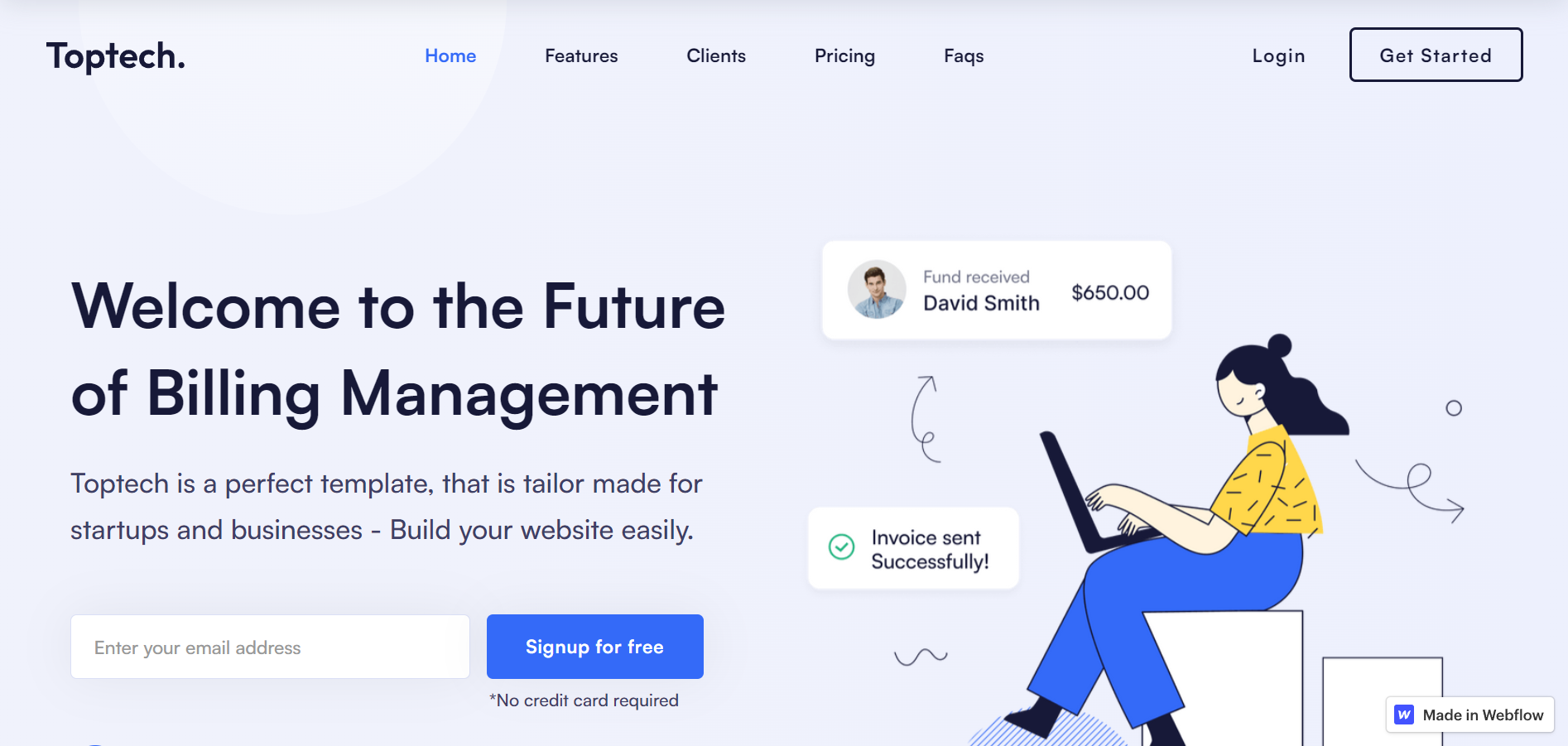 Toptech is one of the best IT Company Webflow Templates that is suitable for almost every modern tech brands. This template is designed in such a way that it can be used by both International businesses to emerging startups. Moreover this template offers retina ready images, powerful designs and functionalities, enriched features and many more majestic experiences. Also, don't worry even if you're a beginner as you don't need any coding knowledge while using this template.
Major Features of Toptech: 
Easy Navigation
Responsive Design
Option to Customize Visual Interface Too
Outstanding Ratings
Includes Invoice Template System
Compatible with All Major Web Browsers
Amazing Security
Provides Frequent New Updates
---
2. Sap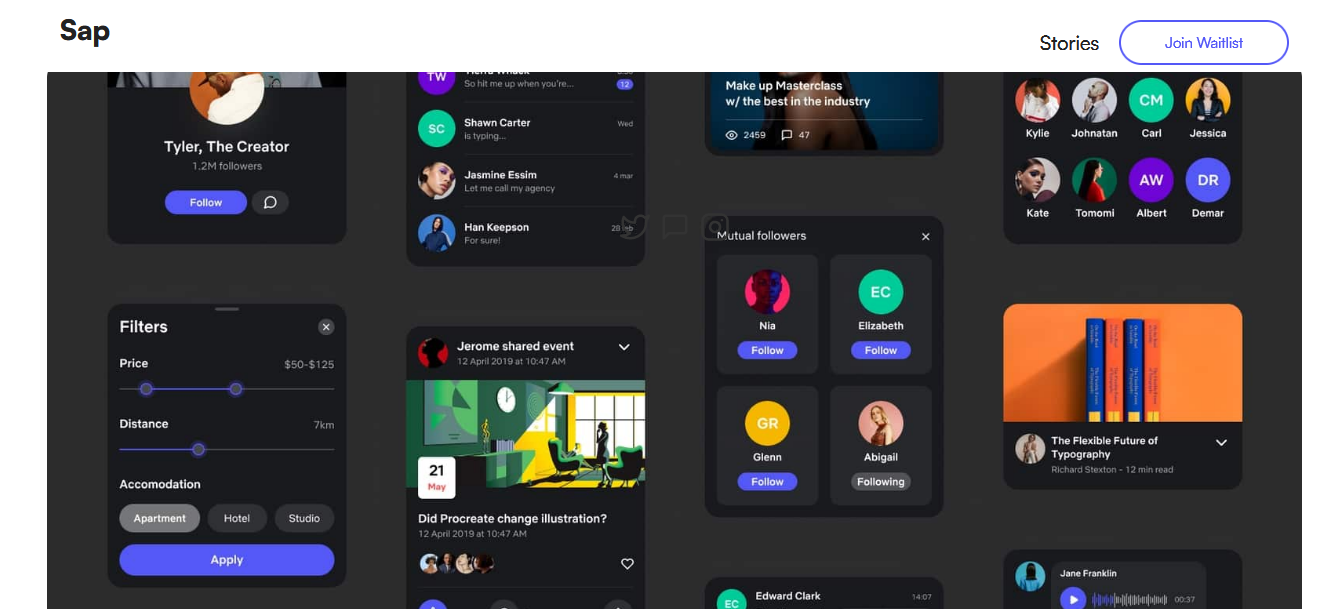 Sap is a beautiful and highly responsive IT Company Webflow Template that you can use to share your new product. The template has a mail retrieval system that allows you to create a coming soon page and communicate about your business in the most elegant way. It has a design used for all types of creative professionals: Design, 3D Modeling and much more. Further, Sap has minimal design and simple yet attractive functionality.
Major Features of Sap:
Multipurpose
Minimal Design
Responsive
Webflow Content Management System
Style Guide
Animations
Always Up-to-date
---
3. SaasBox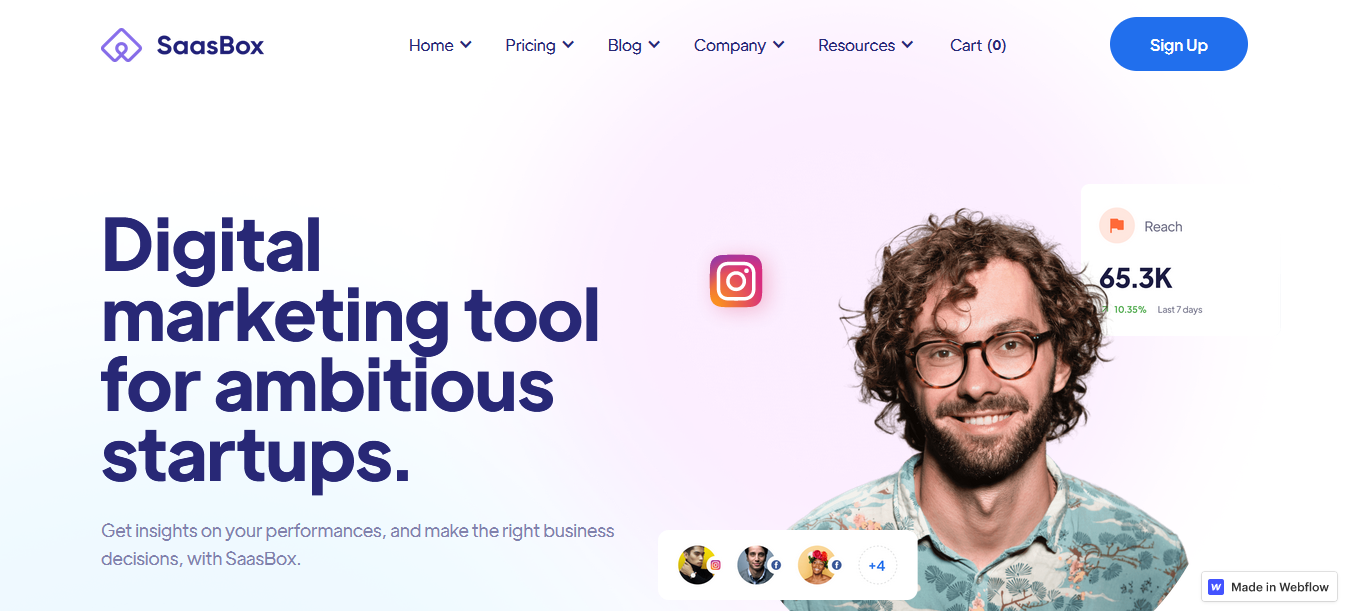 SaasBox is the ultimate IT Company Webflow Template for Software as a Service (SaaS)  business. It has a UI Kit to convert visitors into customers. The template is built with compelling design and interactions that maximize your conversion. SaasBox provides easy and simple customization options to easily grow your websites and create an impression. It has dedicated sections for all important information, compelling visuals and much more to help your site stand out.
Major Features of SaasBox:
Easy Navigation
Seamless and Fast Browsing Experience
Great Interactions
Beautiful Animations
Super Customizable
Plenty of Content Sections
Capture Visitor Information
Figma File
---
4. Boldest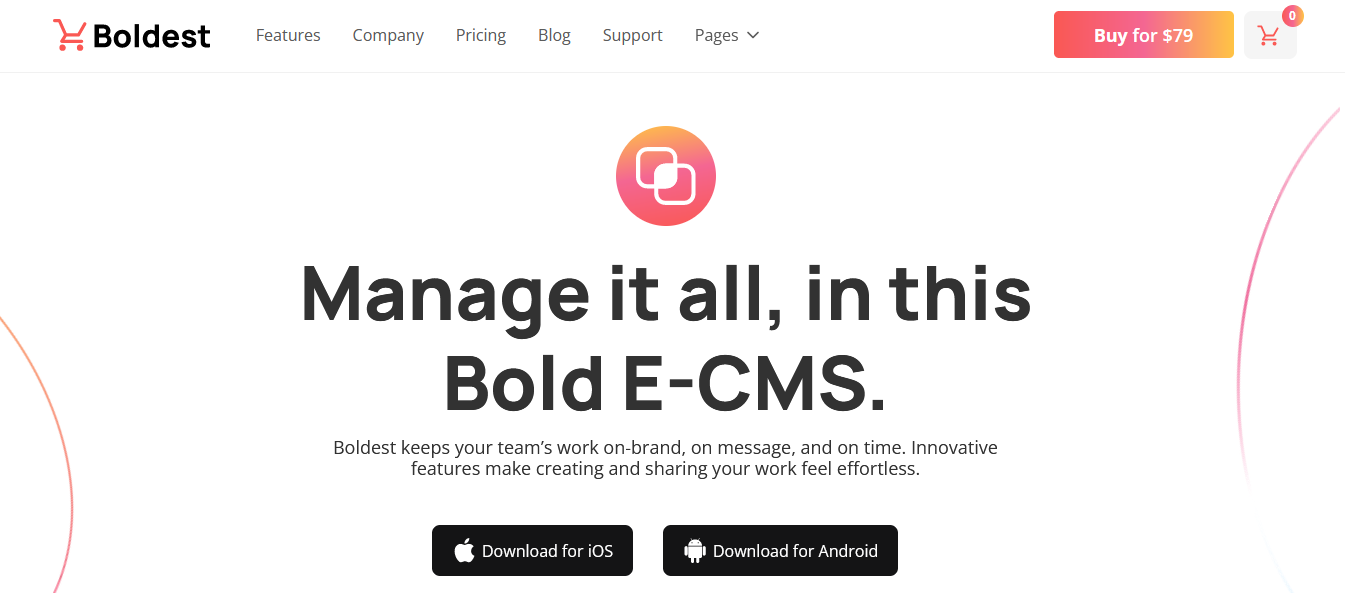 Boldest is a multipurpose IT Company Webflow Template designed to showcase the app's creative side and put light on your startup company or journey. The template focuses on creating a website that empowers your product by giving easy access to convert your visitors into paying customers. You can easily showcase your apps, products, services to the world with the Boldest in unique styles. You can easily stand out from the crowd by creating a website using this template
Major Features of Boldest:
Responsive Design
Media Lightbox
Responsive Navigation
Responsive Slider
Background Video
Interactions
Forms
Symbols
CSS Grid
Custom 404 Page
Web Fonts
Retina Ready
Content Management System
---
5. Pine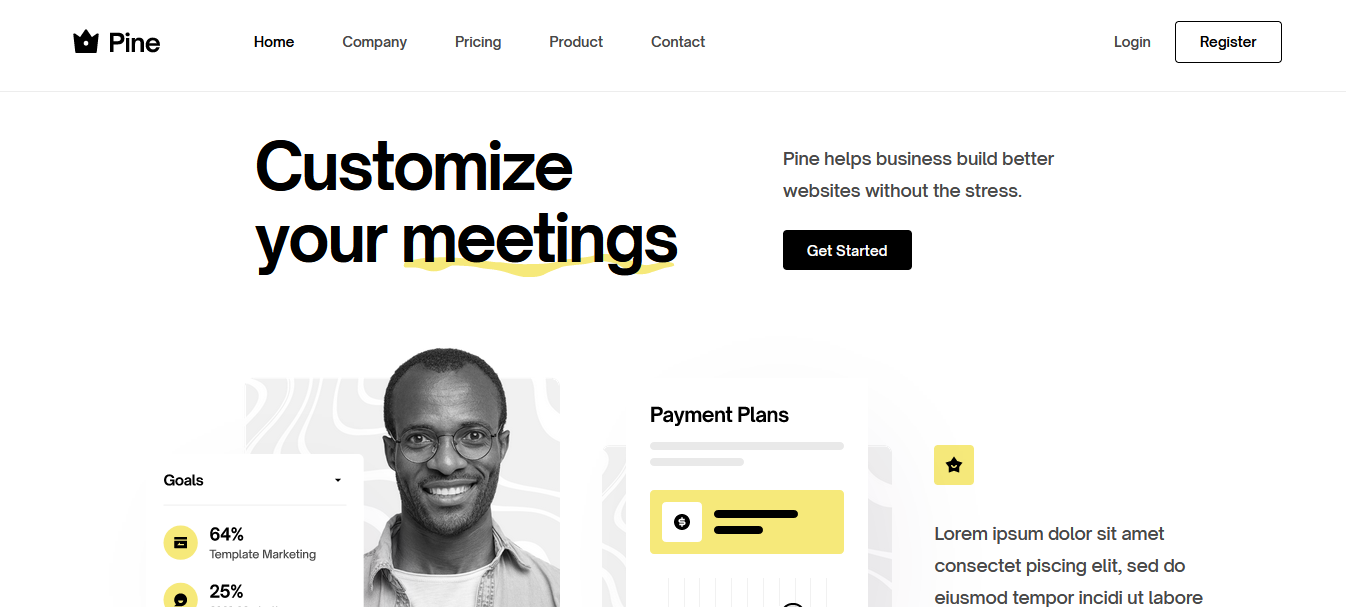 Pine is a simple yet beautiful IT Company Webflow Template that makes it easier to get the perfect technology website off the ground for your business and clients. The template saves countless hours and helps you build a site that performs effectively out of the box. Pine is a perfect for Technology, Dashboards, SaaS, and Apps website. It is totally flexible and fully customizable. Further, the template offers world class design and development to make your site stand out.
Major Features of Pine:
Premium Design
Premium Development
Retina Ready
Webflow Content Management System
Web Fonts
3D Transformations
Custom 404 Page
CSS Grid
Responsive Navigation and Slider
---
6. Core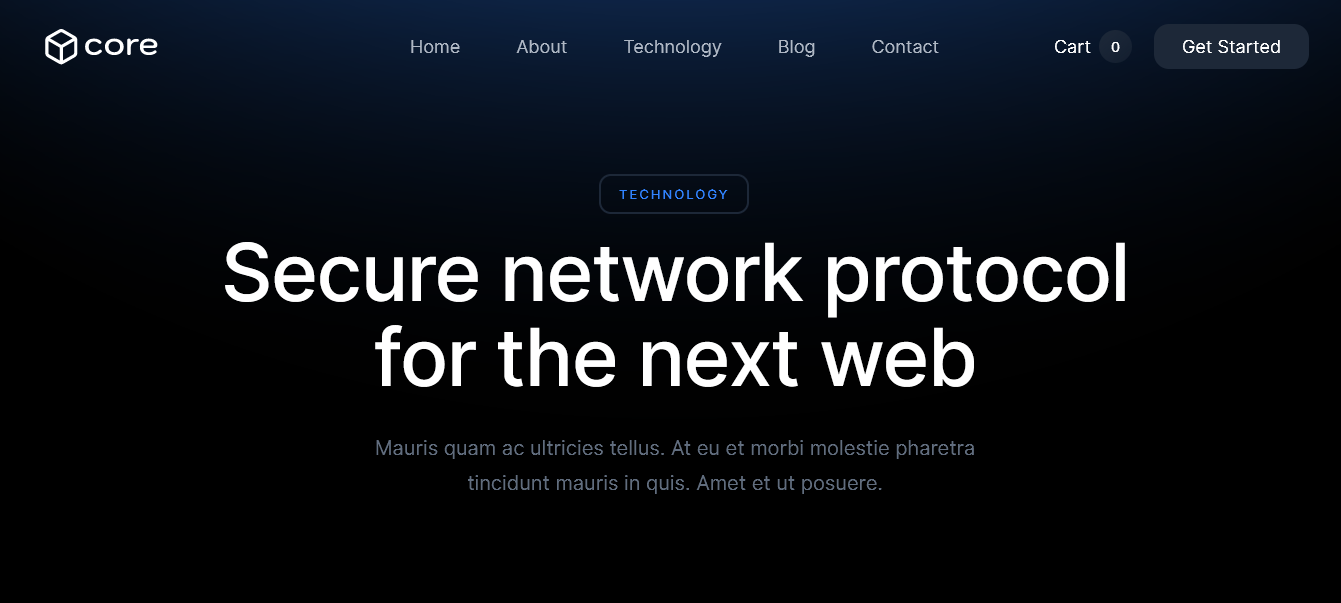 Core is the ultimate IT Company Webflow Template that fits the need of the Startup and app businesses. It is a powerful template perfectly suitable for Software as well as SaaS business. The template is optimised for mobile devices such as tablet, smartphones. You can see beautiful animations all across the Core template that makes your site alive and pleasure to view. With the power of Webflow Content Management System, you can create blog with ease.
Major Features of Core:
Global Swatches
CMS for Blog
Interactions Video
Smooth Animations
Fully Responsive
Retina Retina
Browser Compatibility
Responsive Navigation
Utility Pages
Google Fonts
---
7. DeFi X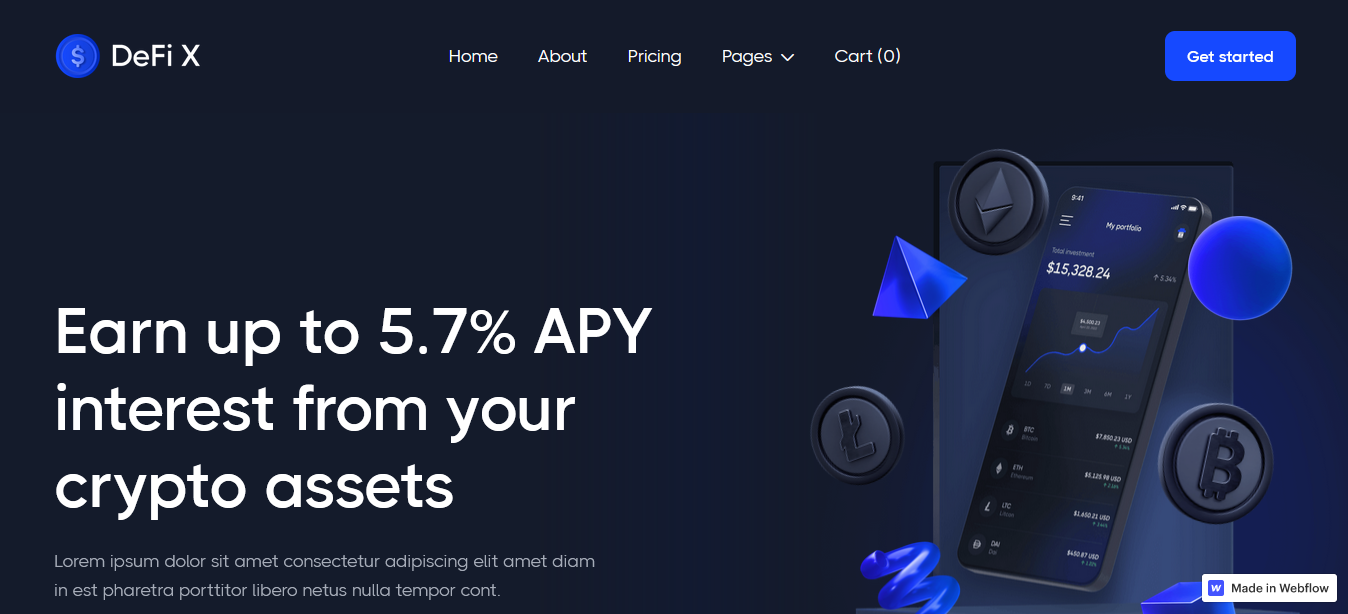 DeFi X is the ultimate modern IT Company Webflow Template designed for modern IT business, blockchain startups looking to revolutionize finance. If you're looking for an amazing website for your company, this is the template for you. It comes with great benefits. DeFi X is designed with the latest design trends in mind that allows you to have a world-class website with modern and premium design. It is a speed-optimized template that allows users on your site to have a lightning-fast loading experience. Further, the template is fully responsive and functions well on all the browsers and devices.
Major Features of DeFi X:
Unique and Premium Design
Speed Optimized
Perfect Responsive
Seamless Animations
100% Customizable
Figma File
Webflow CMS and Ecommerce
Always Up-To-Date
---
8. Tiles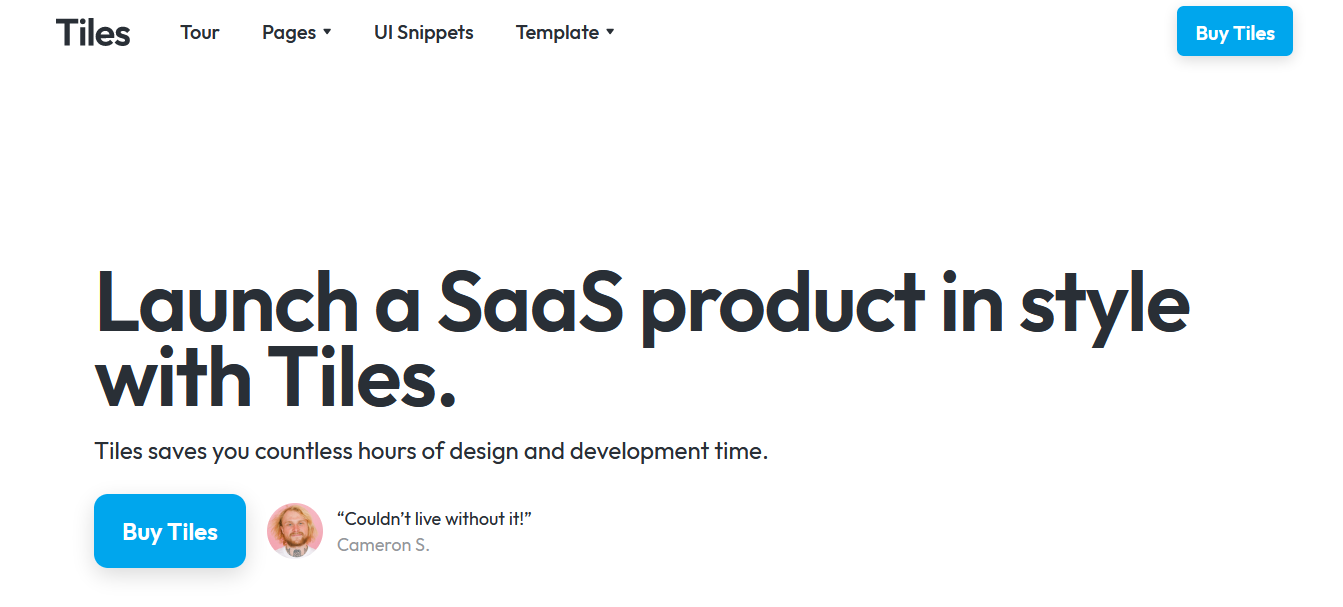 Tiles is a simple yet beautiful IT Company Webflow Template with spacious, expansive panels and bold, clear typeface. The template comes with a gang of bright colors to give a friendly and functional look suited for all IT startups and businesses. It provides perfect balance between fun and functionality maximizing the users readability. Tiles have preset with bright, joyful colors by default but you can customize it as per the need of your website and fit your site needs. The template is flexible and comes with easy customization options.
Major Features of Tiles:
13 UI Snippets
3 Defined CMS Collections
Subtle Animations
CMS Powered Blogs, Careers, and Customer Stories
Responsive Navigation
Media Lightbox
Custom 404 Page
Retina Ready
---
9. Webfly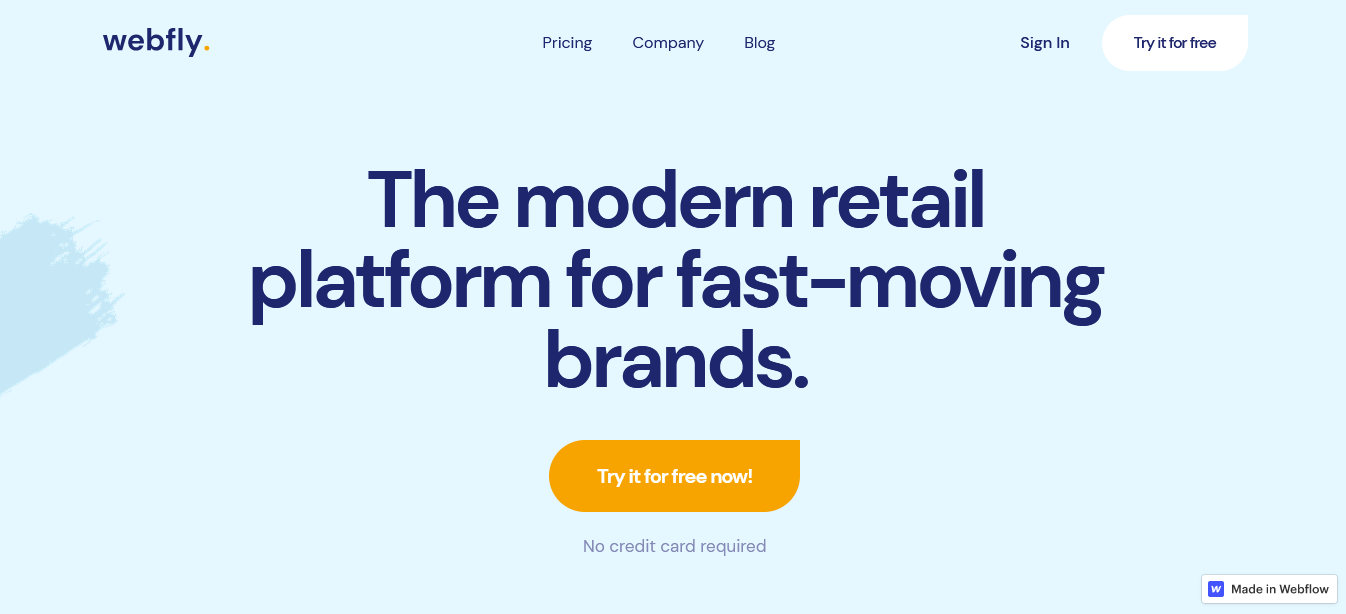 Webfly is a sophisticated and compelling IT Company Webflow Template for IT startups. The template allows you to convert your visitors into customers with its powerful interactions and innovative design. with Webfly you can grow faster with a website. The template is highly customizable and easy to set up. Further, the template is highly responsive and captivates your audience with a seamless, fast, browsing experience.
Major Features of Webfly:
Easy to Navigate on Devices
Seamless and Fast Browsing Experience
Beautiful Animation
Interactions
Easy Customization
Asymmetric Photo-Grid
Content Sections
Style Guide and Utility Pages
---
10. Flatdesk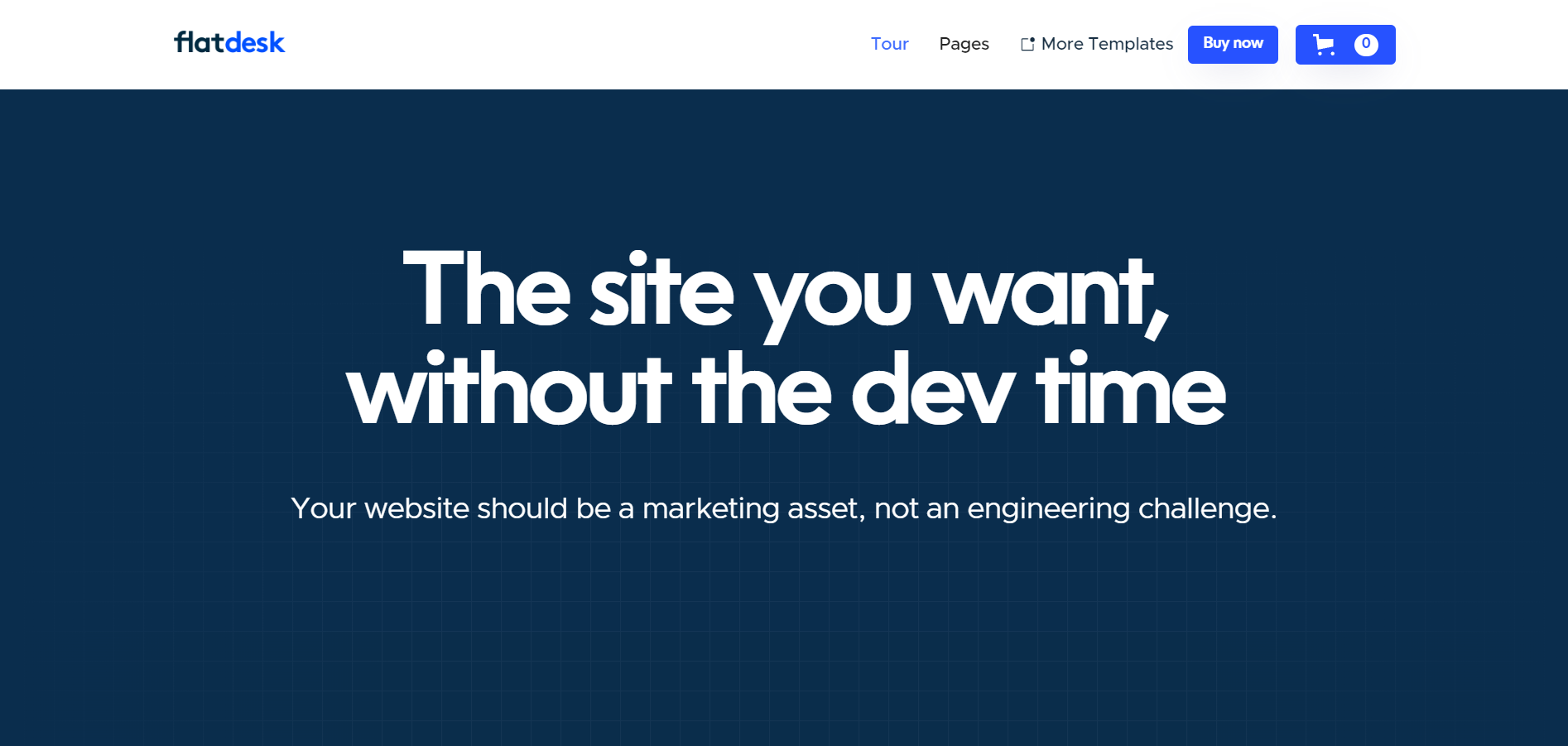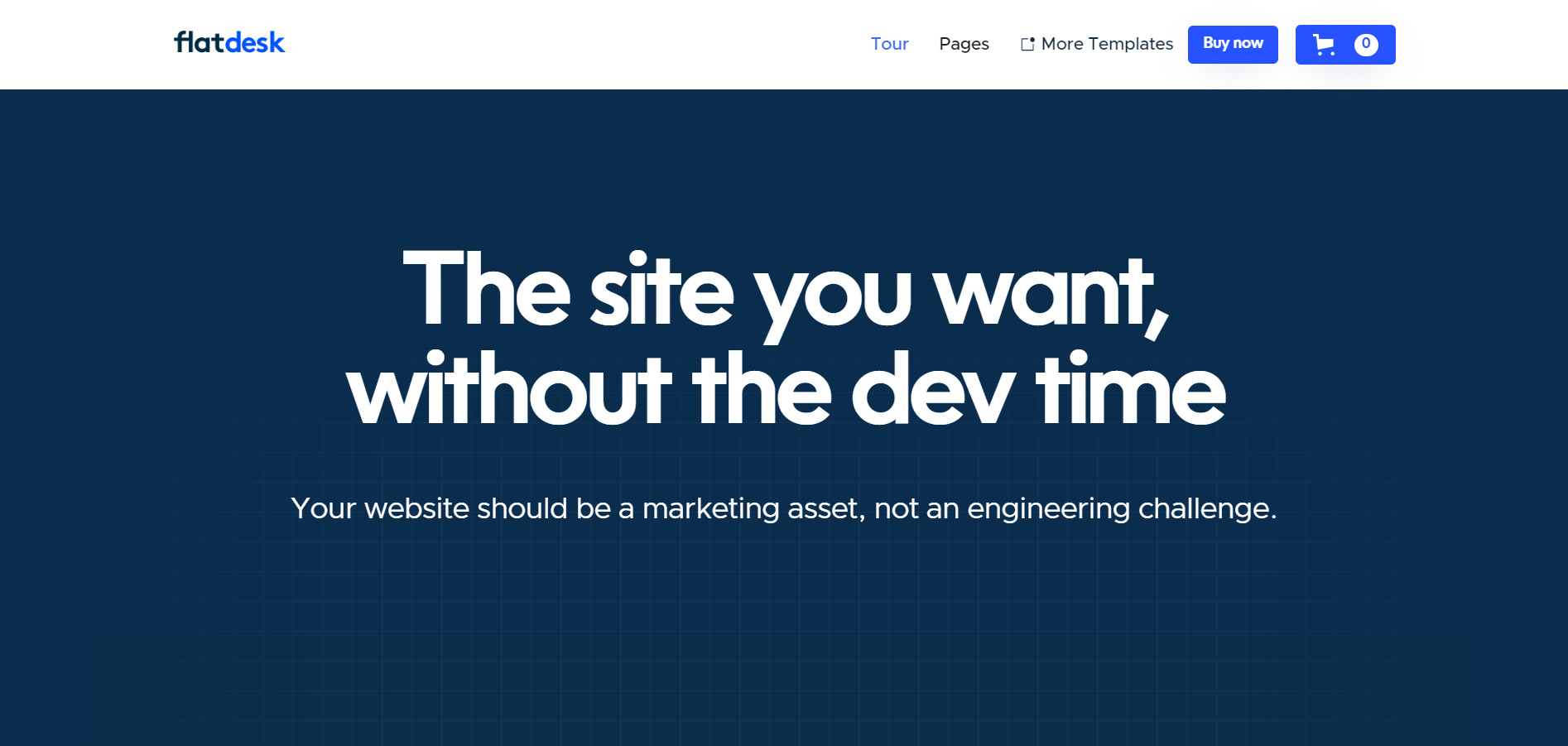 Flatdesk is one of the best IT Company Webflow Templates that provide its users a functional look with catchy fluid icons and technology gradient backgrounds. Moreover, this template is the perfect choice for software startup, software or IT company. You can change the whole colour of the theme within just a couple of click as per your own need. As this template has plenty of customization options, you can customize it just as you want.
Major Features of Flatdesk: 
Global Swatches
Team Member (CMS)
Responsive Design
Content Management System
Media Lightbox
Custom 404 Page
Careers Single
Amazing Privacy Policy
---
Wrapping Up
This is the end of our collection of Top 10 Best IT Company Webflow Templates. These are the hand-picked collection of IT templates based on their features, functionalities, responsiveness, design, support, reviews and all.
View the template in detail and understand its features to pick the best IT Company Webflow template and get started with building your website. These templates ensure high performance and provide a beautiful online presence for your business. Create a stunning website and make your site stand out from the rest with these beautiful templates.
If you've previously used any of these IT Company Webflow templates, make sure to share your review in the comment section below. Also, do let us know if we are missing any of the great templates in our list!
Check-Out:
Stuck Somewhere?
Connect With
JustHyre
Hire WordPress Engineers for custom jobs like Website Customization,
SEO Optimization, Clearing a Hacked Website, Installation & Configuration & more.
Connnect with JustHyre